Event Hub
39-Time National Champion Morehead State Prepares To Stay On Top
Last year at the 2016 UCA College Cheerleading National Championship, Morehead State University took home not one…not two…but THREE gold medals as the program made a clean sweep in all of its performances.

Will the 2017 UCA & UDA College Cheerleading & Dance Team National Championship be another golden weekend for Morehead? Watch them perform LIVE on Varsity TV on Jan 14-15!



The win in 2016 marked the third straight year the all-girl squad was crowned Division 1 champions. This year, the 39-time national champions are competing for their 12th all-girl title and their 25th coed title in Orlando, Florida, from Friday, Jan. 13, to Sunday, Jan. 15.




The grind to stay on top
The entire Morehead program goes through two practices a day for a month leading up to competition. Occasionally, the two teams practice together to get each other pumped up and to keep spirits high when times get tough. In addition to practices, the teams travel to different schools and showcases to practice their routines in front of a crowd before the big weekend.



New year, new teams, same expectations.


Kelsey Davis, MSU senior:

We've been practicing to defend our title since the day after tryouts. We knew we had a lot to live up to. Young isn't anything anymore. We ARE Morehead all girl, and we will show the world we are still the baddest ladies in the land!
Said Morehead coach Mark Coleman, "All girl has had pretty much the same core team for the past four years with so many great leaders. This year, 16 of the 20 on the floor have never competed at Morehead -- or in college. So, this year's team is very young. Most of them are experiencing the grind for the first time, and there are fewer people to show them the way."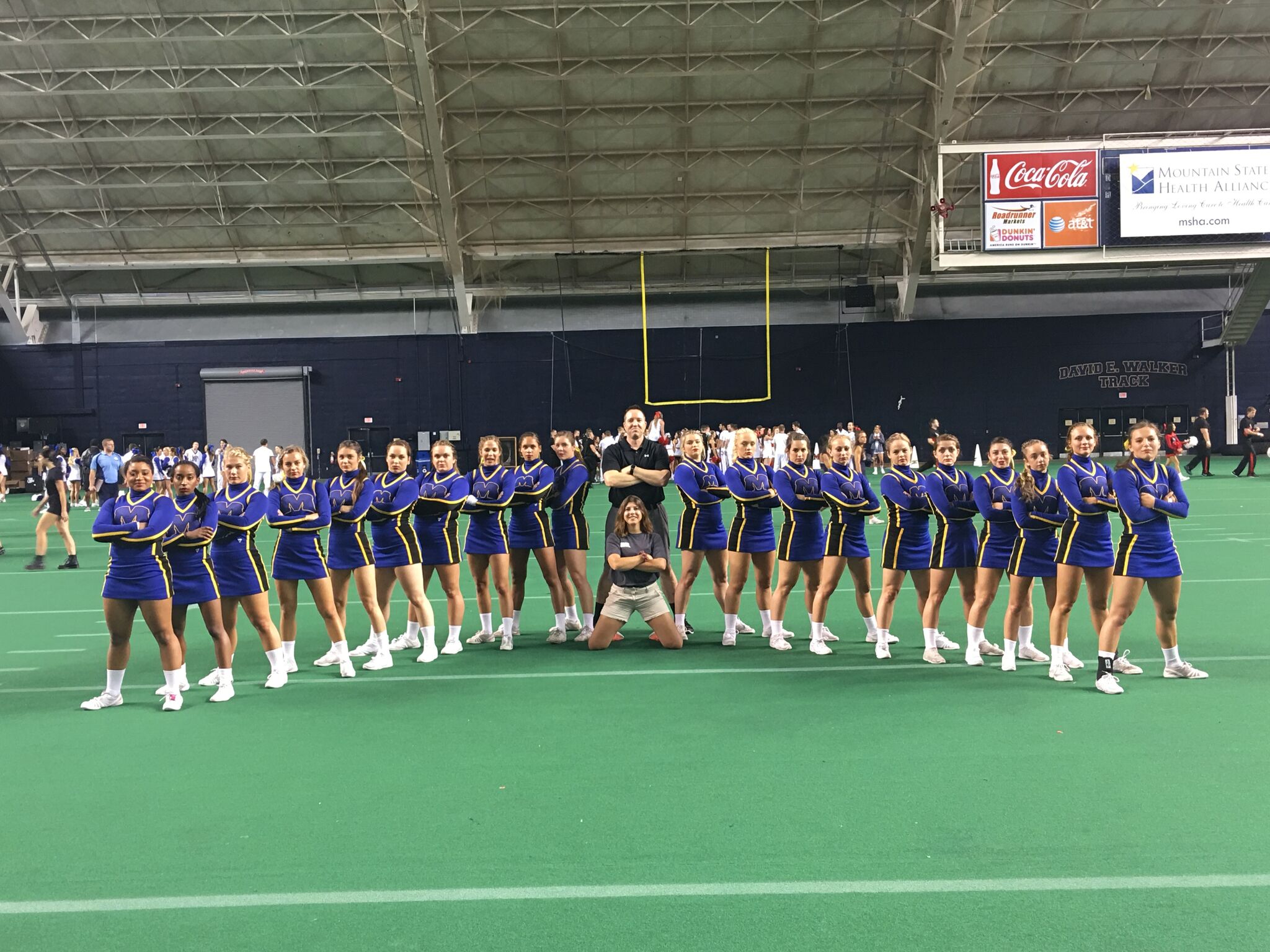 Coleman explained that even with its youth, this team is still one of the most talented that Morehead all girl has ever had due to the difficult routine that it is planning to perform. 


Head coach Mark Coleman:
In a year where other programs would rebuild, Morehead all girl has continued to push the bar in stunts, baskets, and pyramids.
The coed team has faced a similar challenge this season -- a lack of Morehead competitive experience. All but two of the 16 coed cheerleaders have competed in college before, but only six were on the MSU coed mat in 2016.


Competing in college is one type of experience. Competing at Morehead is a whole other level of pressure and expectations.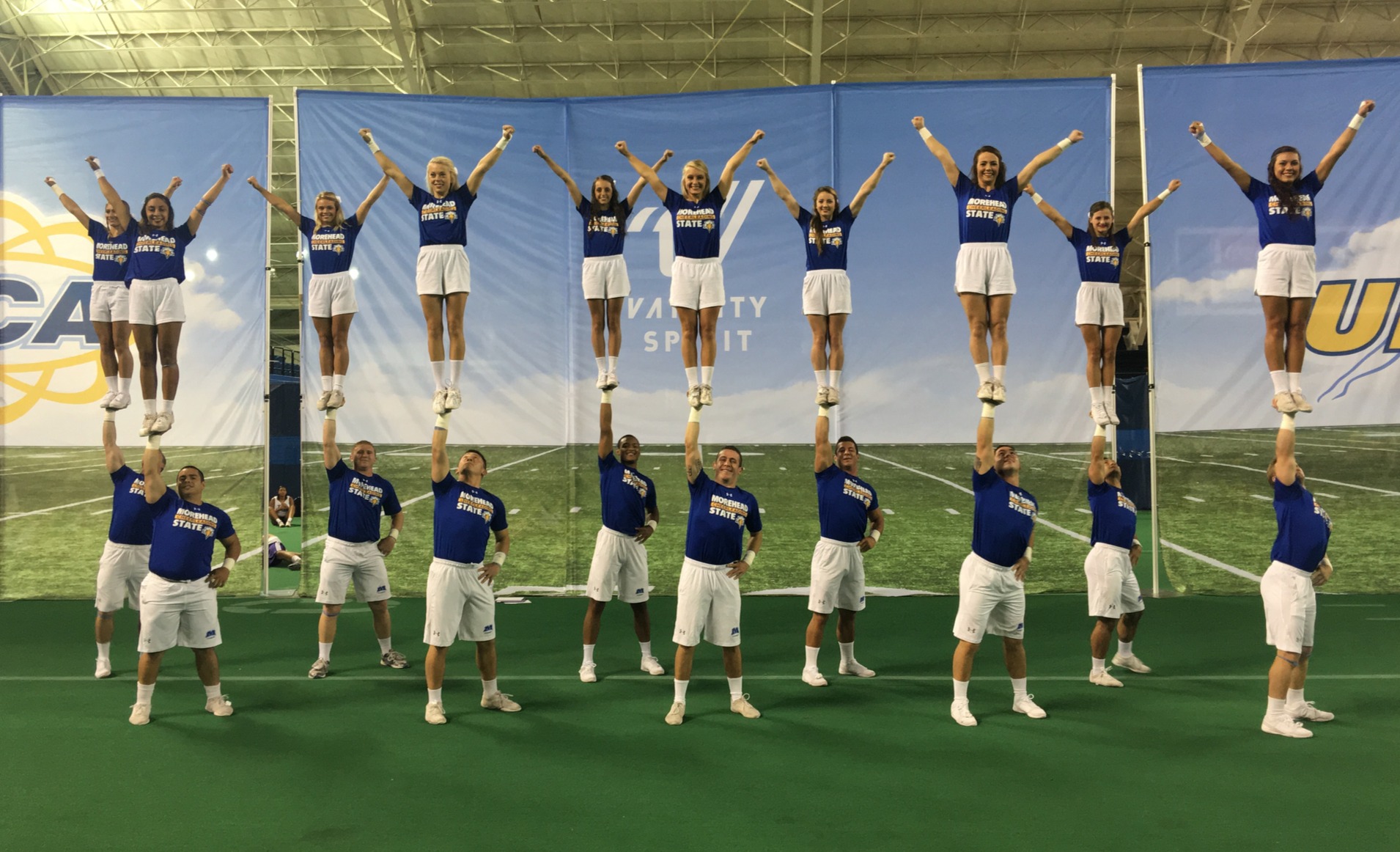 What to expect:

The level of skills in both the all girl and coed truly set us apart. Both routines are packed with elite skills.


You can expect both teams to throw fast-paced and extremely difficult routines with the excitement, execution, and confidence that you would expect from any Morehead team.
The all-girl elite sequence contains two different elements that have never been competed before," Coleman said. " It's something that we are continuing to perfect going into our final days of preparation."



Coleman explained the coed team has many athletes learning new roles in their pyramids this year.

"Our pyramids are extremely difficult and technical," he said. "Perfecting our first pyramid sequence in the context of the routine is a challenge that we are continuing to tackle."


Christian Vias, MSU senior:
I feel as if we're ready to show everyone what Morehead is about this year. We've put in the work all year long and I cannot wait to rock this routine.


Can Morehead repeat its legendary clean sweep? Be sure to watch MSU compete LIVE at the 2017 UCA & UDA College Cheerleading and Dance Team National Championship!


Get HYPED for 2017 UCA & UDA College Nationals!