Event Hub
Stronger Than Ever--University Of Minnesota Dance Team
Undefeated in the Division 1A pom category since its inaugural year, the University of Minnesota Golden Gophers have the tools to bring home another championship--possibly two--at this year's 2017 UCA & UDA College Cheerleading and Dance Team National Championship. We can always expect great routines each year from this top team. These dancers have a reputation for outstanding technique and, quite often, flawless execution.



When it comes to choreography, the team has implemented some major changes compared to what we saw at the competition last year. UMDT is led by coaches Amanda Gaines and Ashley Hanne. We reached out to Head Coach Gaines for some insight on the 2017 routines. 



Both dances are very athletic this year, so we had to be stronger than ever.
Building strength alongside national routine practices can be quite difficult for a team with high demands. 



"Like most Division 1A teams, we are super involved on campus with cheering at athletic events and campus/community appearances, so that is still a primary focus during the fall semester. Once finals are over, we transition into 'nationals season' where practice is focused specifically on our routines--cleaning, drilling, running the dance to build endurance, working on performance."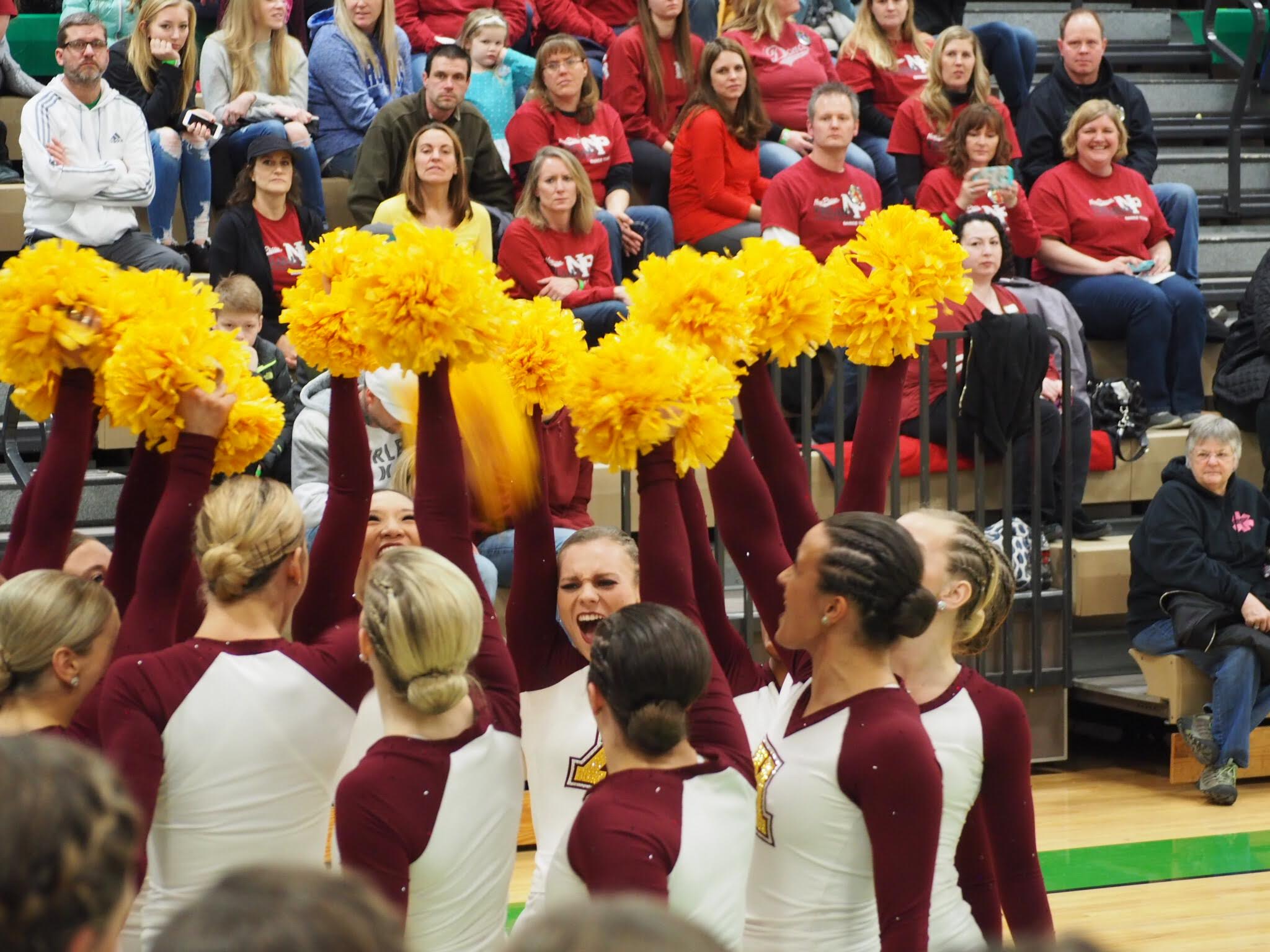 Trying to fit in as many performances leading up to the championship, the team has been practicing almost daily since after Christmas. An emphasis has been set on the final seconds of both routines, which Gaines says have been the toughest portions.


The girls have pushed so hard to condition their bodies (and their minds) to be able to push through those last 15 seconds, making sure they are still using the floor, and keeping the performance powerful.
The Minnesota dancers always have something special that sets them apart. This year for pom we'll see an incredible increase in difficulty and speed. Senior captain, Nicole Bruhn tells us "the speed of our movement will really impress the audience."



When it comes to the pom category, great execution of that speed can also impress the judges. Another exciting fact for this group is that they are using an originally composed piece of music and a style change for their jazz routine. The team decided to bring in new eyes on the choreography team with duo Kenzie Symanietz, UMDT alumni, and Travis Lake, the composer of the music. Bruhn also shares that her favorite parts of the jazz routine are when everyone is dancing in unison.


I love how it harnesses our energy as one and how you can feel everyone on the floor together.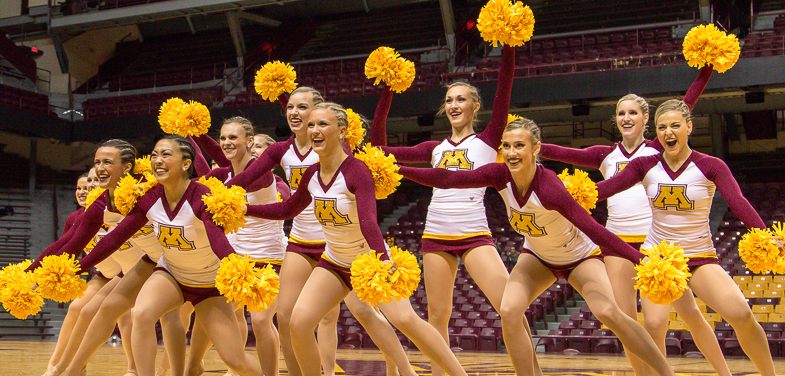 Matt Blewett/MN Dance News

The Golden Gophers' team motto is simple--ONE LOVE! Lucky for us, we'll have two routines to watch these dancers compete for the top spot. Watch the University of Minnesota Dance team perform LIVE at the 2017 UCA & UDA College Cheerleading and Dance Team National Championship right here on Varsity TV!

By: Megan Miles