Event Hub
Which President Will Make An Appearance At NHSCC?


Which president will make a guest appearance at the National High School Cheerleading Competition in 2017? What kind of a question is that? Well, looks like a good one!

Former U.S. president Ronald Reagan may have cheered at Eureka College in Illinois, but he probably didn't know that in 2017 there would be a high school cheerleading team getting ready to travel to UCA High School Nationals that proudly yells his name while sporting his smiling face on its game-day signs.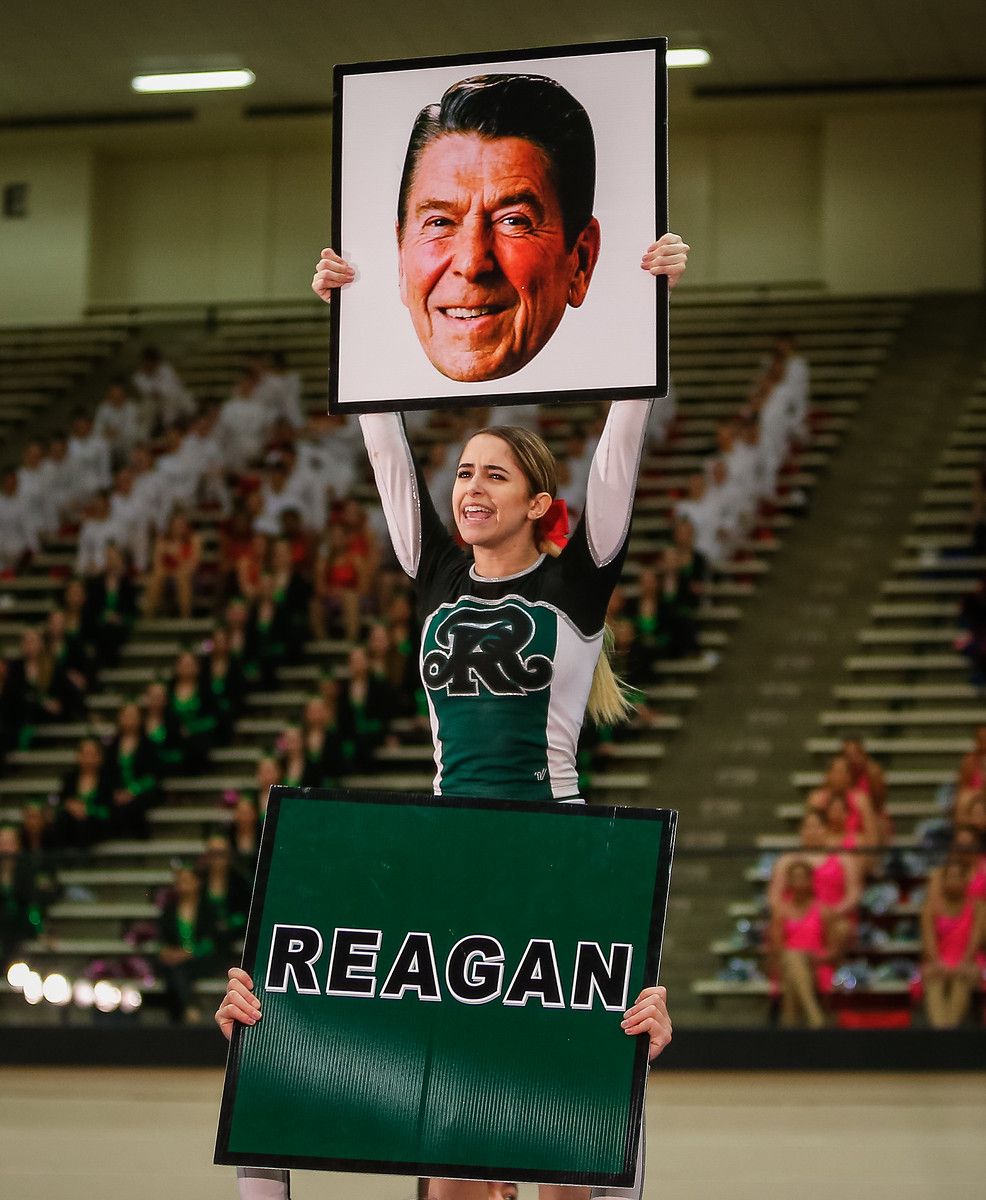 Ronald Reagan High School from San Antonio, Texas, has set itself apart for years with game-day sign work that can't be forgotten. The Reagan head has truly become an iconic crowd favorite. Cheer fans look for these signs year after year at NHSCC. This unique branding is something that you don't see other teams doing. 

Head coach Nick Hoenes told us more about how the crowd typically reacts when it sees the signs:

There is always an audible reaction from a crowd. Some chuckle, some chant back, some clap, regardless it puts a smile on everyone's face. We always get a comment from the judges recognizing the tradition.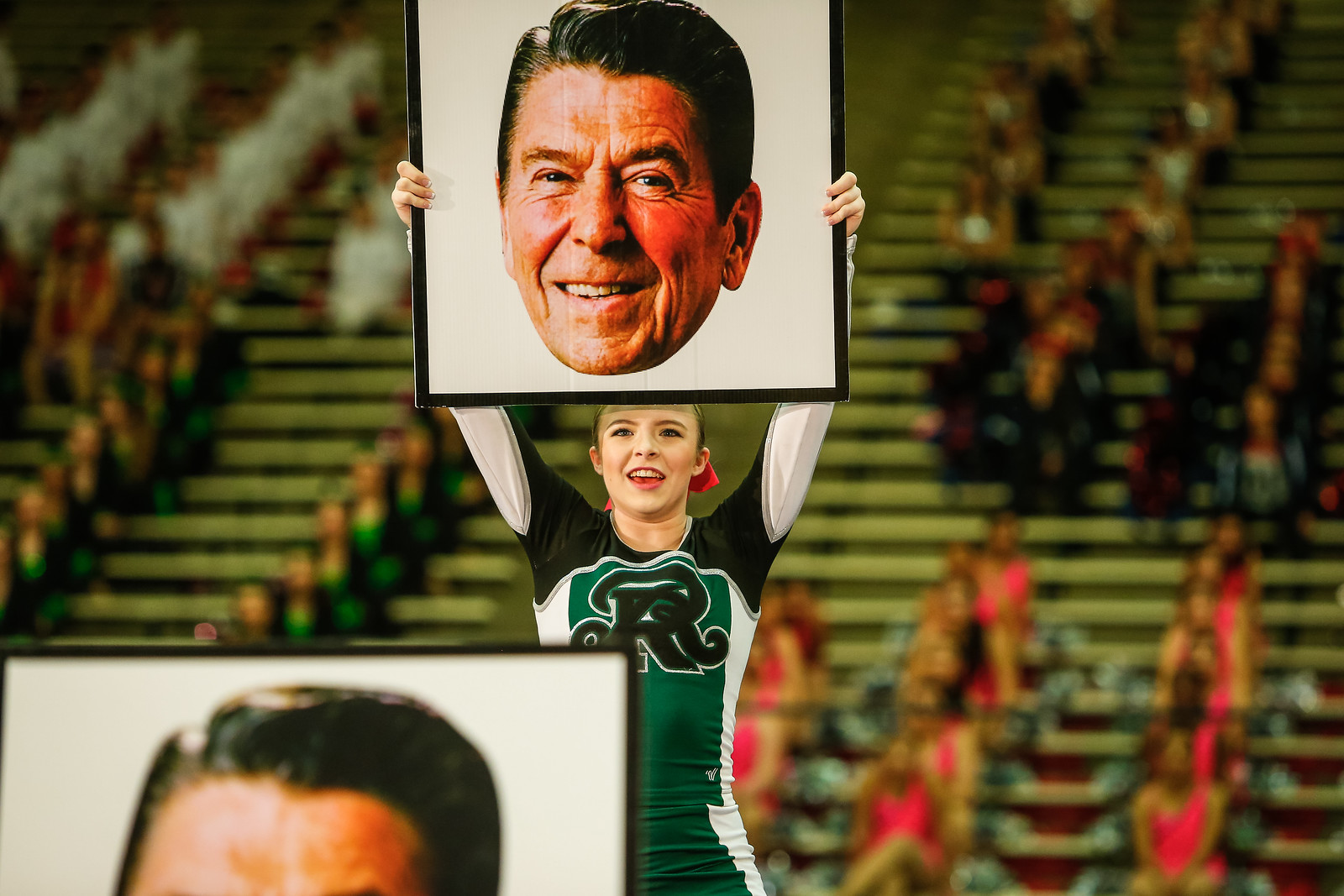 As if having these one-of-a-kind presidential signs wasn't enough to set this team apart, Reagan High also has a school mascot that you don't see very often. Being from south Texas, the mascot is the rattler, which is Texas slang for a rattlesnake. This year you can expect to see the cheer start with a "rattlers" spell-out to bring a little San Antonio flare to the HP Field House!


Check out a sneak peek of the iconic Reagan head signs from 2016!


How To Watch
Join Varsity TV PRO now to get exclusive access to watch UCA National High School Cheerleading Championship event streaming LIVE!

On TV: Available on Roku and Apple TV 4 (via FloSports app)
STREAMING: Available only on Varsity TV JOIN NOW

*FloCheer subscribers can use their FloPRO login to access to all Varsity TV premium content, live streaming competitions and events.