Event Hub
Springfield HS: Pre-Nationals Team Bonding


It's time to schedule last minute practices and more importantly, plan team bonding activities to get your team ready for one of the most memorable experiences of the year! UCA High School Nationals is days away! Has your team taken time off the mat to unify before the big day? 

Springfield High School shared their competition secrets with us! Here are some great examples of team bonding activities the Cougars have planned before they head down to Orlando, FL!


The Motivation Box
Each of the girls write comments to each other during practices for a little extra motivation. These notes can be to the entire team or an individual teammate. Before every competition, all of the comments will be read out loud! 

Here's an example of a comment from last week: 

Brooklyn, remember to smile in the air.  We have you!  Love your stunt group.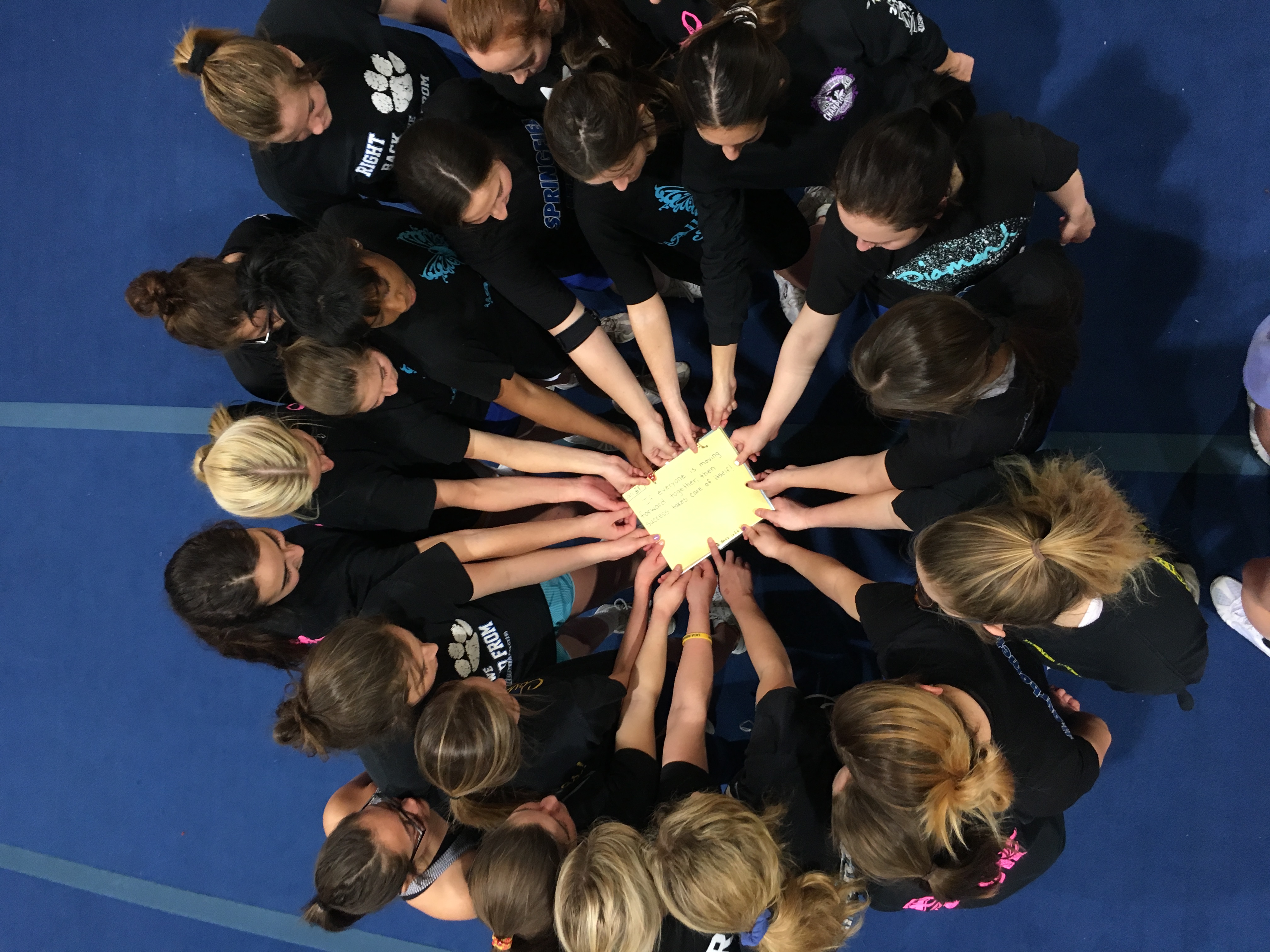 The Coach's Calendar
The coaches made a calendar countdown filled with motivational quotes for every day until the team's last performance together. The quote is read at the beginning of each practice to help pump up the energy and boost team morale! 

Here's today's quote:

If everyone is moving forward together, then success takes care of itself!" 12 days until Nationals.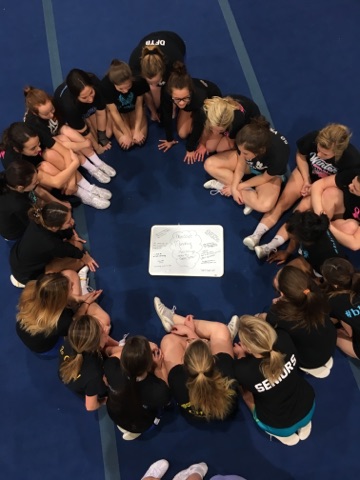 Family and Friends showcase
On Monday night, the SHS faculty, other sports teams, family and friends will all gather to watch the Cougars perform one last time before heading to Orlando, FL for NHSCC!  This is a great night for the girls to be "cheered on" as they support the school and community throughout the year.


Team Taco Night
Springfield will wrap up their pre-nationals team bonding by hosting a team taco night. This will give the team a chance to relax, have fun and enjoy time together out of the gym and off the mat. The coaches love doing this to reward the girls for how hard they've worked all year.



How To Watch
Join Varsity TV PRO now to get exclusive access to watch UCA National High School Cheerleading Championship event streaming LIVE!

On TV: Available on Roku & Apple TV 4 (via FloSports app)
STREAMING: Available only on Varsity TV JOIN NOW

*FloCheer subscribers can use their FloPRO login to access to all Varsity TV premium content, live streaming competitions and events.