Event Hub
Corbin High School: Underdogs No More


Corbin High School took the mat at the UCA National High School Cheerleading Championship for the very first time in 2014. In 2016, just two short years later, the Redhounds made their name known in the cheerleading world as they took home the Medium Varsity Division ll title and the glorified White Satin Jackets.




Shonya O'Neill- Head Coach
We were excited, exhausted, wondering if it was just a dream and we would wake up and had not even competed yet. It was such a feeling of accomplishment for me and my staff but for our girls and the alumni who had gone on that started this journey with us.
"When we started this journey 4 years ago we never dreamed we would come so far so quickly." Said O'Neil. "We always just try to leave the mat better than we left it the year before and take each year one step at a time."

Corbin's coaching staff is made up of Head Coach Shonya O'Neill, assistant coaches Jaime Grubb & Tiffani Wyatt and chorographer Bryce Luther. "Bryce is the master mind behind everything we do. He is very talented and we're lucky to have him." Explained O'Neill. "We all work very well together and respect and support what each one of us brings to the team."




Prepare like an underdog, perform like a champion.
Shonya O'Neill- Head Coach
Our practices are physically and mentally demanding.
Corbin practices every day for two hours a day. After warming up every part of their routine they go full out three times, spending extra time at the end of practice working on what doesn't hit and what needs to be cleaned up. "We prepare from April to February, we only take a few weeks off a year after basketball season and a couple weeks in June." Explained O'Neill.

Corbin participates in multiple showcases around them to perform as much as possible and to better prepare themselves to be in front of a crowd. They also perform at home games and in front of the student body the week they head to Orlando.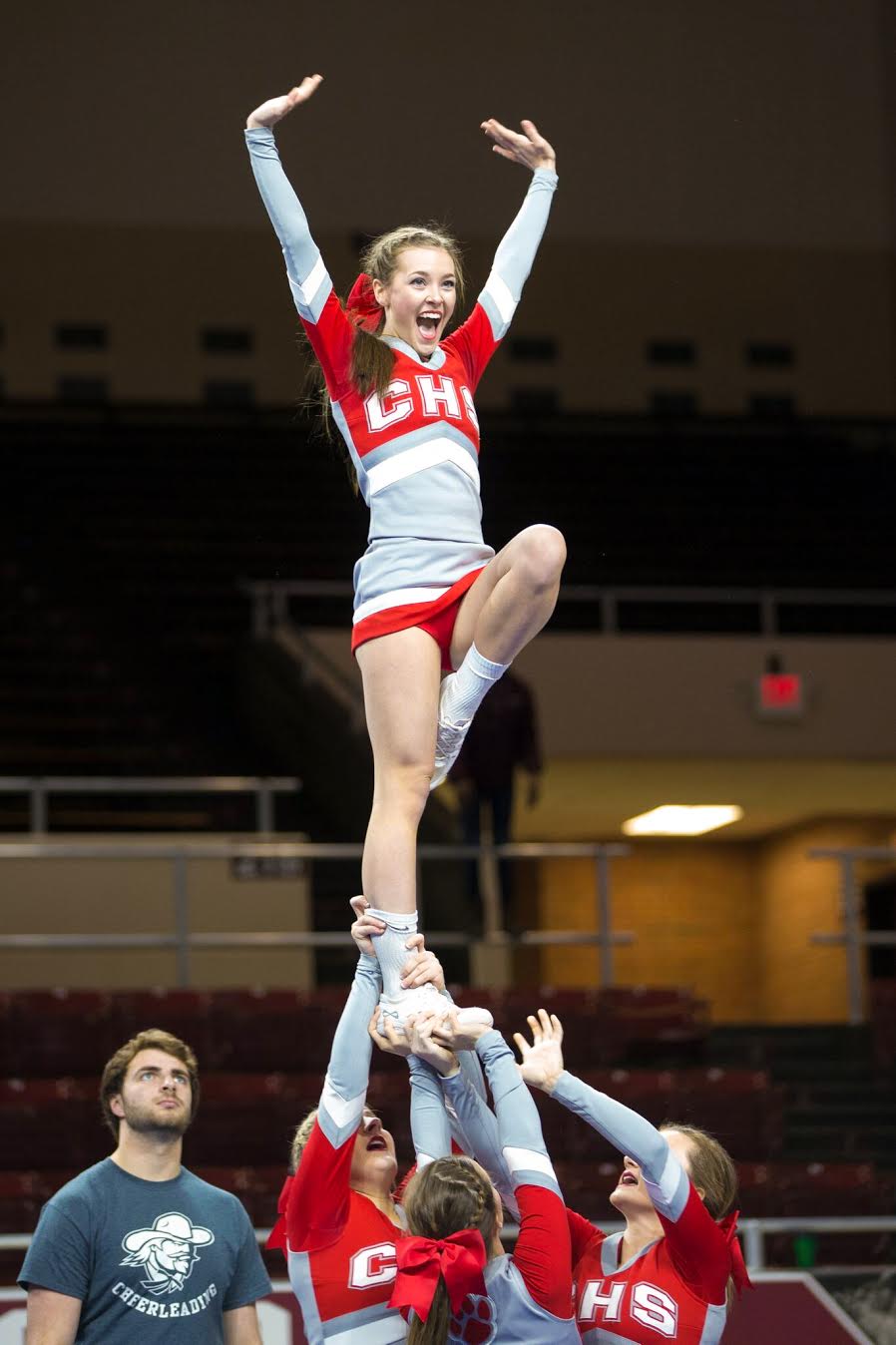 Photo By: Paul Coots

The Redhound's pyramid and elite stunt sequences have taken the most time to perfect this season. "Getting both to hit consistently has been a struggle," explained O'Neill. "But the last few days we seem to have pulled it together."

"I would have to say I feel our biggest challenge this year would have to be overcoming the pressures of being 3 time Kentucky State Champions and 2016 National Champions." Explained O'Neill.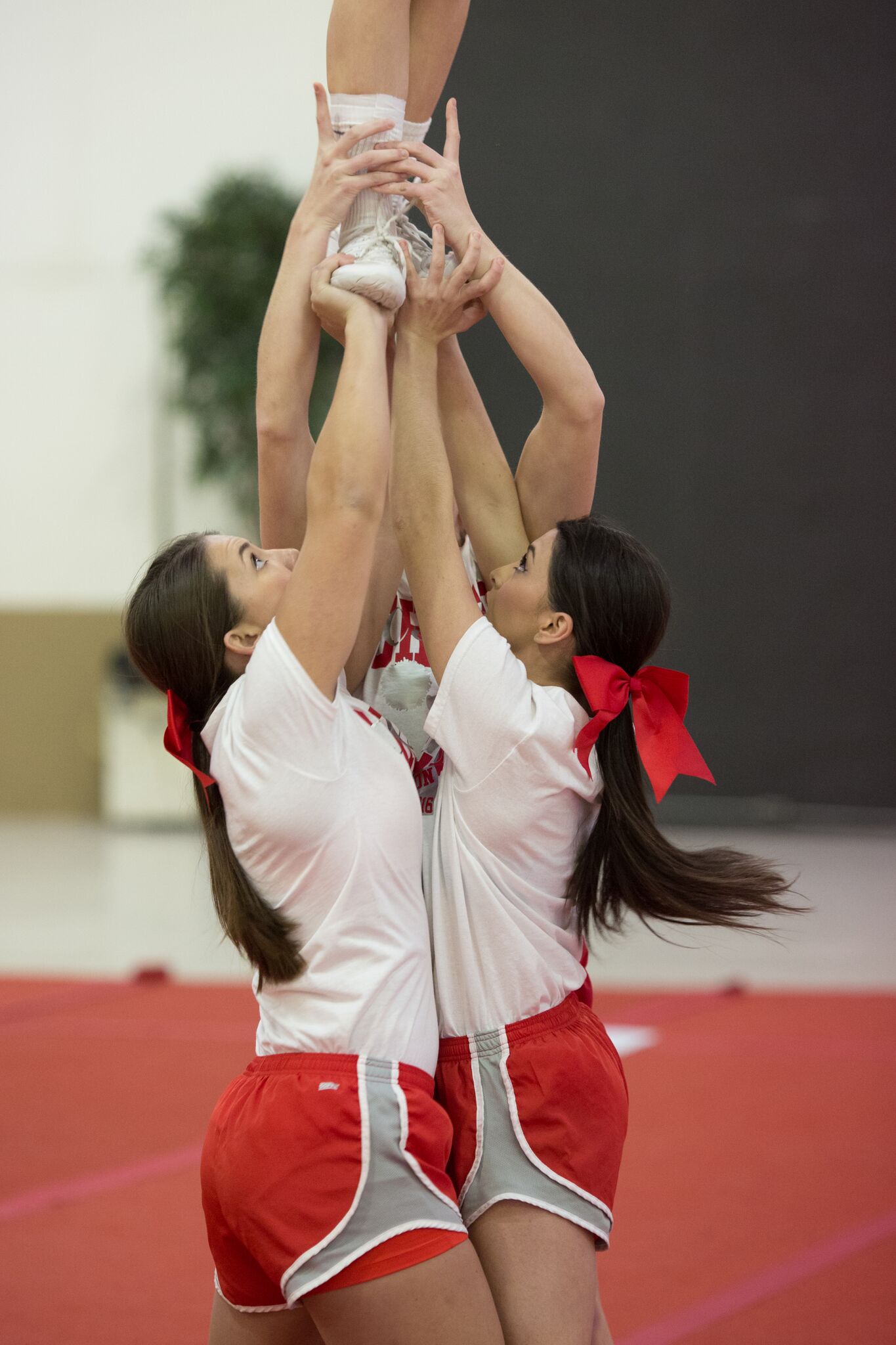 Photo By: Paul Coots

Shonya O'Neill- Head Coach
When we first started out no one knew us or what we could or couldn't do. We have been fortunate to quietly come in with no expectations and just compete and see where we landed. This year the expectations are there and people know who we are and are expecting for us to do well.


Corbin's 2017 squad consist of 12 returners; 4 seniors, 8 juniors, 3 freshmen and 1 eighth grader. Out of those one junior, all three freshmen and the eighth grader have never competed at High School Nationals. "We have had to learn to be patient and teach them to compete at the level we are used to competing at." Said O'Neill. "Our returners have stepped up to train and guide these girls and help give them the encouragement they need to be ready to take the floor at what will be the biggest competition their lives. We have worked hard and prepared all year long for this, now all we can do is just wait and see what happens."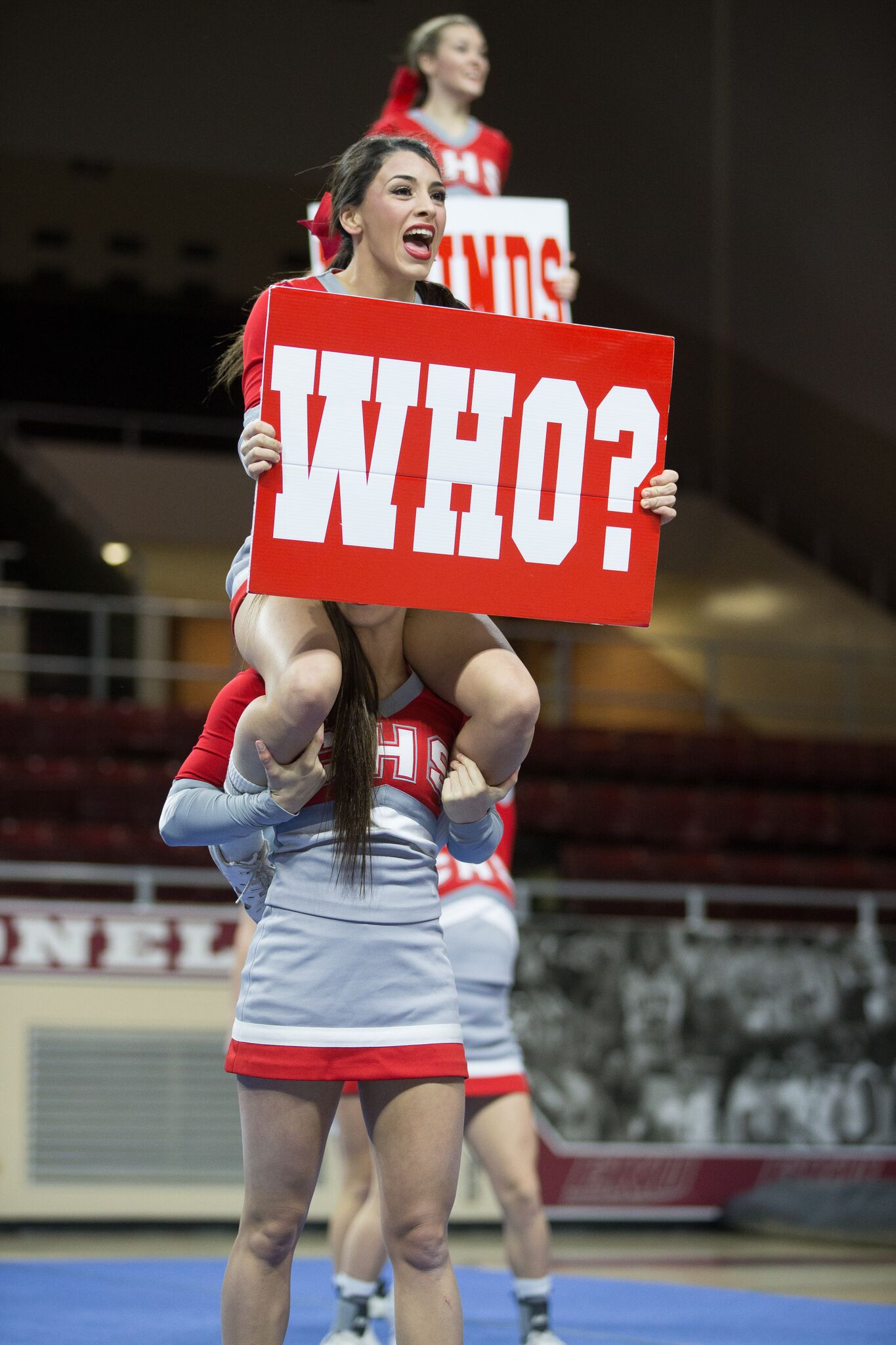 Photo By: Paul Coots

Get Up & Get Hyped: Watch UCA Nationals LIVE!