Event Hub
A Look At The Ladies Of All Girl Cheer Division IA


Let's hear it for the Ladies of All Girl Division IA! This division is jam-packed full of talented teams that prove they don't need a guy on the mat to wow the crowd at the NCA & NDA Collegiate Cheer & Dance Championship.

Since this division's start in 2010, there has only been two schools to claim the championship title; The University of Maryland College Park in 2010, followed by the University of Louisville who dominated the division. The Cards claimed the crown five times since 2011 and have only slipped from the top once in 2013 when the University of Maryland College Park reclaimed the title for their second national championship.


Teams will be maxing out difficulty with incredible elite stunts and pyramid sequences. These squads will have to take major risks with their stunts and creativity to stand out among their competitors.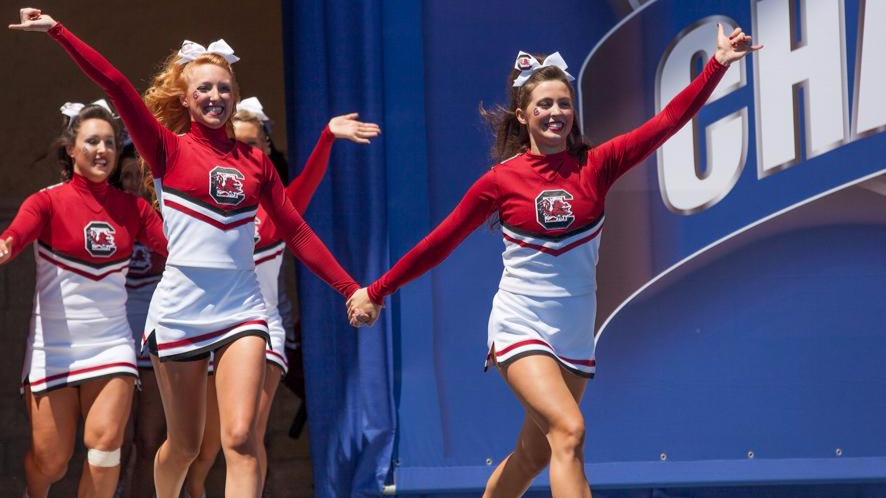 Oklahoma State University has always been in the battle for the top spot but will not be bringing an all girl squad to Daytona this season. The University of South Carolina is a top competitor every season and placed third in 2016. Could they be the team to upset Louisville's winning tradition in 2017? If they don't rock the boat, Iowa State University has been an up-and-coming contender for the last few years and may shake things up.


Will Louisville continue their All Girl Division lA dynasty, or will an underdog upset their reign? Be sure to tune in LIVE on Varsity TV starting Friday, April 6th to see how this division unfolds.


All Girl Cheer Division IA Performance Times:
[PRELIMS] Friday, April 6 -- Ocean Center
​University of Missouri 11:18AM ET

University of Louisville 11:27AM ET

University of South Carolina 11:36AM ET

Iowa State University 11:44AM ET
How To Watch
Join Varsity TV PRO now to get exclusive access to watch the NCA & NDA Collegiate Cheer & Dance Championship event streaming LIVE!

On TV: Available on Roku & Apple TV 4 (via FloSports app)
STREAMING: Available only on Varsity TV

*FloCheer subscribers can use their FloPRO login to access to all Varsity TV premium content, live streaming competitions and events.