Stars Vipers Reveal 2017-2018 Teams!
All Star gyms and teams everywhere are finishing the final stages of team evaluations, assessments and tryouts.

Some programs hold a one night assessment while others, like Stars Vipers, have found success by holding two-week tryout sessions to assure that all athletes are placed on the team they'll be successful on. The tryout process consist of a week and a half of practices where each athlete stunts in different groups, tumbles, jumps and learns a dance.

The final day was a formal tryout where everything that was taught during the first week comes together as a short routine that the coaches judge. The routine consist of the dance, a jump, standing tumbling and ends with a stunt sequence. After the music portion is compete, each cheerleader had the chance to show their running tumbling passes and longer standing tumbling passes.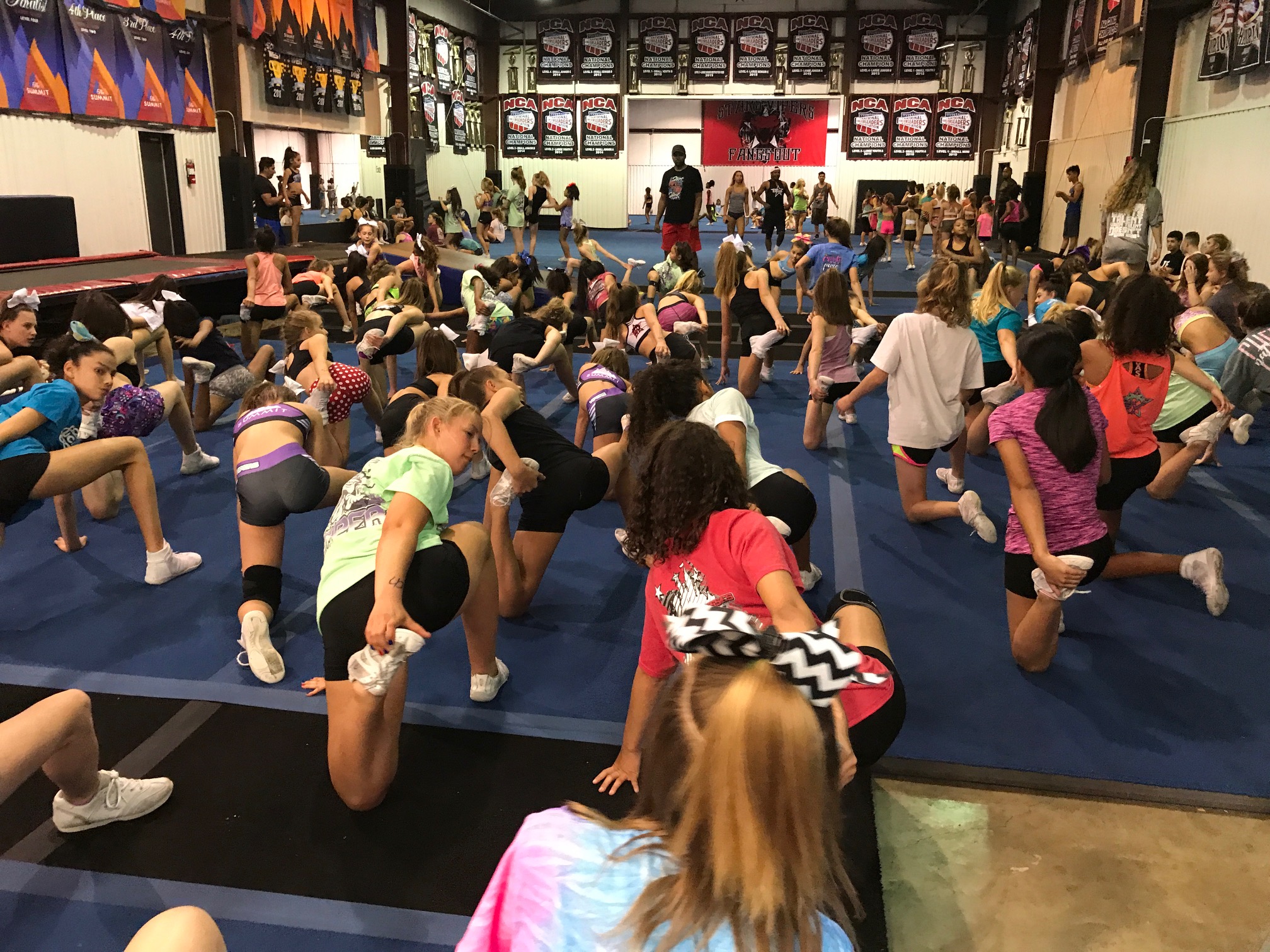 ​Athletes stretching and warming up at Stars Vipers on day one of tryouts.

Stars Vipers' longer evaluation process has helped them build their dynasty! As they take more time to assess and place their athletes, they have minimal roster changes and have more time to build the strength of each team. Each athlete is placed on the team that best fits their overall skills which allows each team to perfect what they learn early in the season and progress faster from there.


The Queen Cobras proved the program's success at The Summit 2017 where they were crowned the Senior Restricted Level 5 Champions!



After tryouts were complete, the coaches gathered together to discuss every athlete's tryout in detail to ensure that the teams were perfectly meshed together. On Sunday May 30th, the results were announced in a special video for each athlete to find out which team they'd be competing on in 2017-2018!

Coach Clarissa Guzman told us why the coaches feel that their unique tryout method is so beneficial.

We feel that the sole reason for doing a longer tryout is chemistry. We like to see the kids intermingle with each other to make sure that each stunt group gels and is competing at the appropriate skill level. Once the teams are chose, I love when we see the kids hit their stunts on their first day because that's how we know we've made the best decision.
Will the Queen Cobras be coming back in 2018 or will there be a new Stars Vipers team to be on the look out for? Watch the team reveal video to see what levels they will be competing in this season!