UCA Kicks Off Camp At UT!
There's a BLUE & GOLD takeover in ORANGE & WHITE territory!

The cheers are loud and the energy is high at the University of Texas June 5th, 2017 as UCA kicks off session one of UCA Camp at UT! This camp is filled with the perfect combination of camp spirit, Texas Longhorn pride and teams ready to start their season.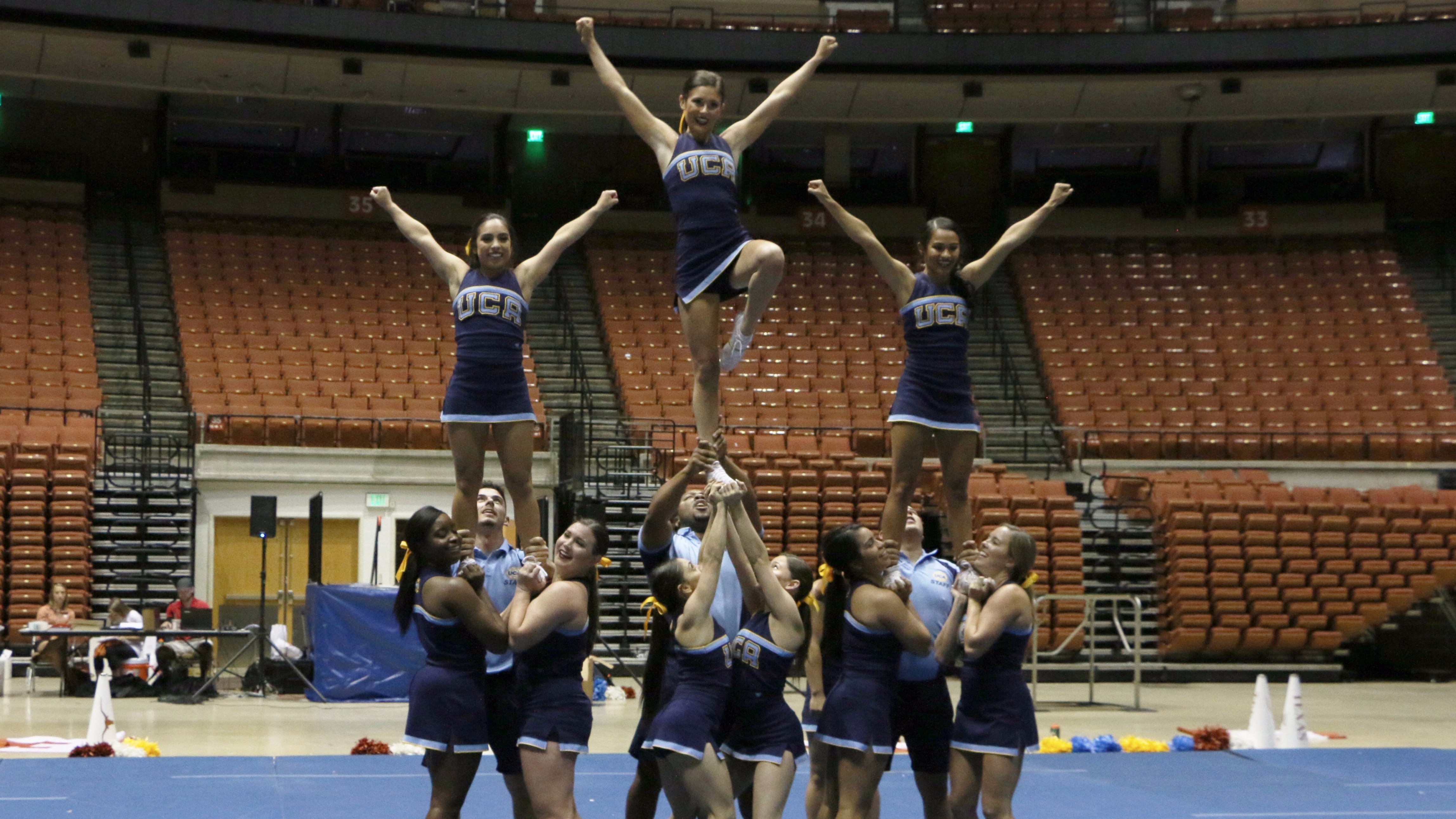 The UCA Staff hits their ending pyramid during the Xtreme Routine Demo.

Over 400 campers traveled to Austin, Texas eager to learn new skills and material to bring home to their football and basketball games! As the campers filled the Erwin Center, they were greeted by some of their favorite UCA Staff members, who welcomed them to camp with a high energy dance party.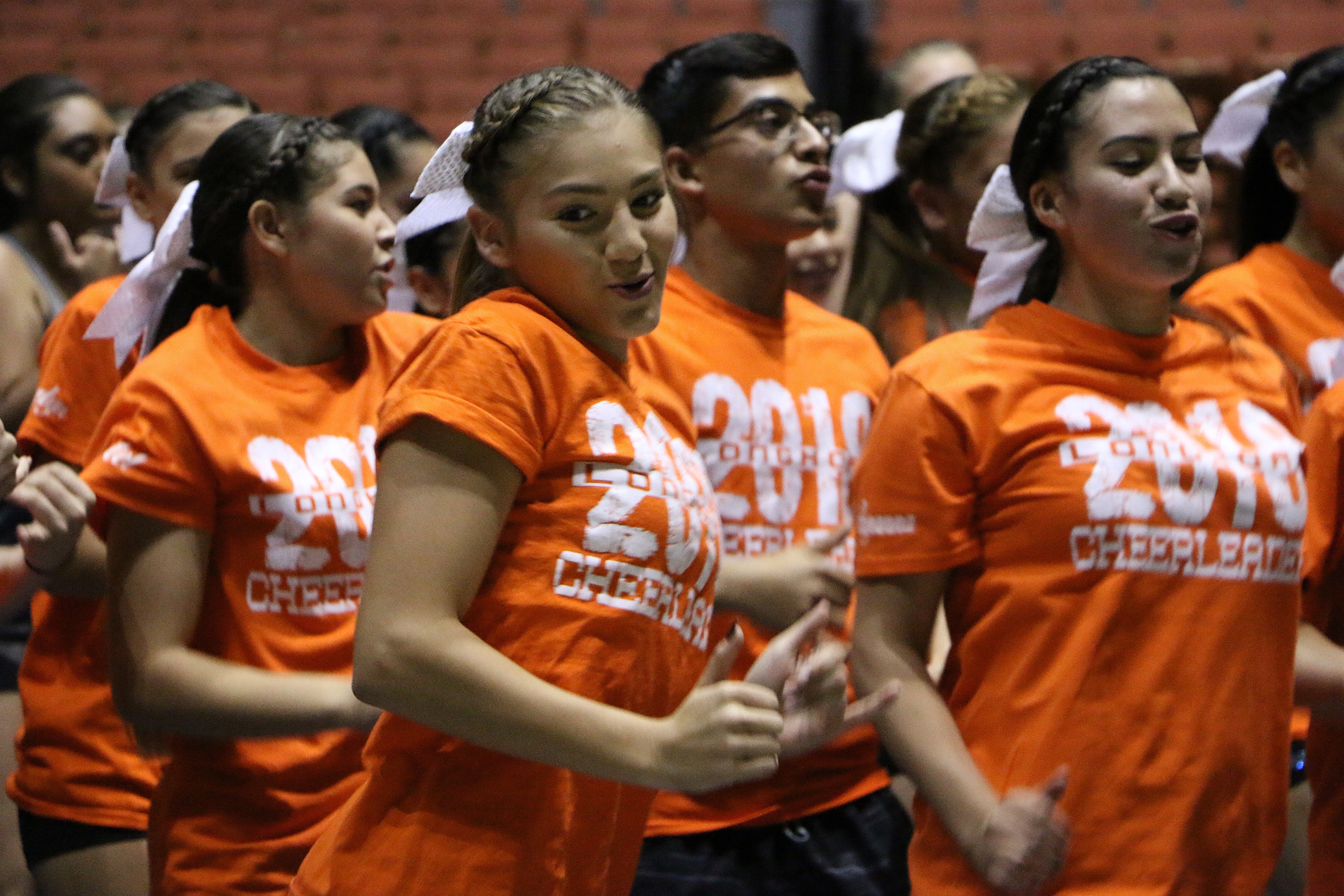 United High School having fun before the opening staff demo.

The opening staff demo started out with a high-energy game day routine followed by the traditional, crowd favorite, Xtreme Routine. After the demo, the campers quickly spread out and started learning new cheers and sidelines to take home and perform this fall!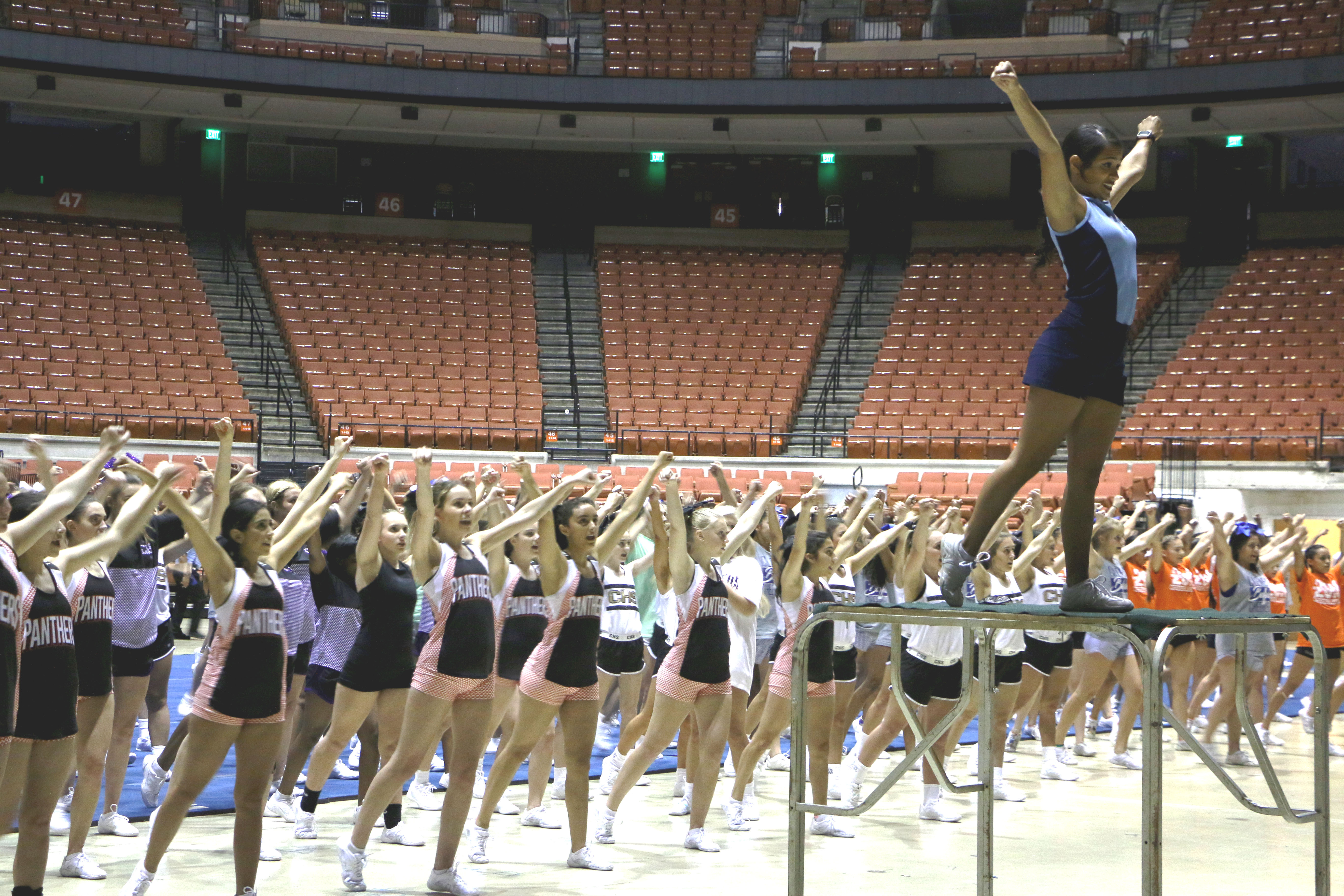 The campers execute strong motions while learning the All-American cheer.
MEET THE STAFF:
UCA Camps are led by the best-of-the-best. The instructors come from the top college cheer teams around, and not only do they have skills, they have some major spirit too. Get to know some of the UCA Staff at UT Session I!


Joe:
Cheer private coaching is my favorite part of camp because I get great one-on-one time with the teams.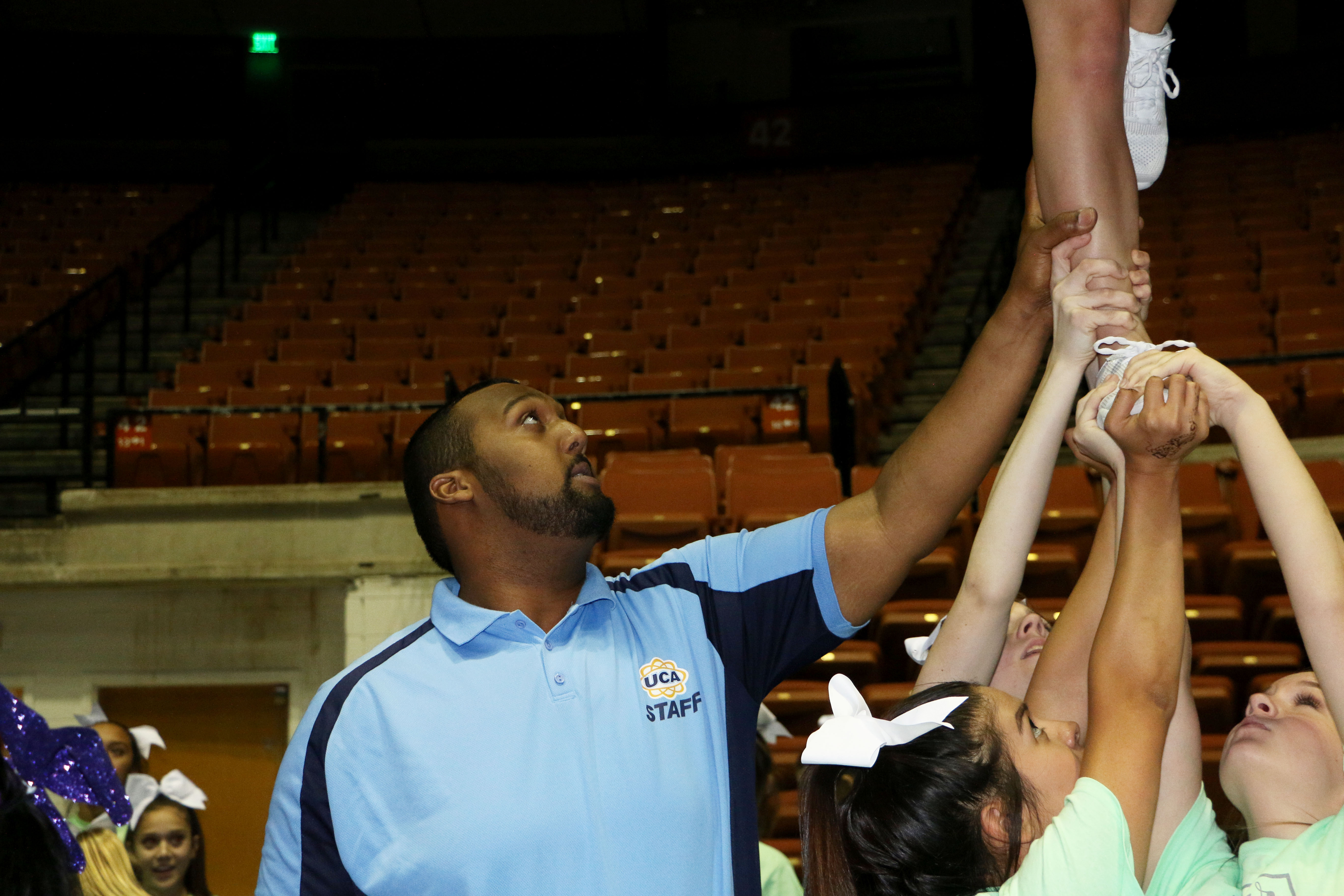 Kayla:
My favorite part of camp is stunt class because I love seeing the campers' faces when they hit a new skill for the first time!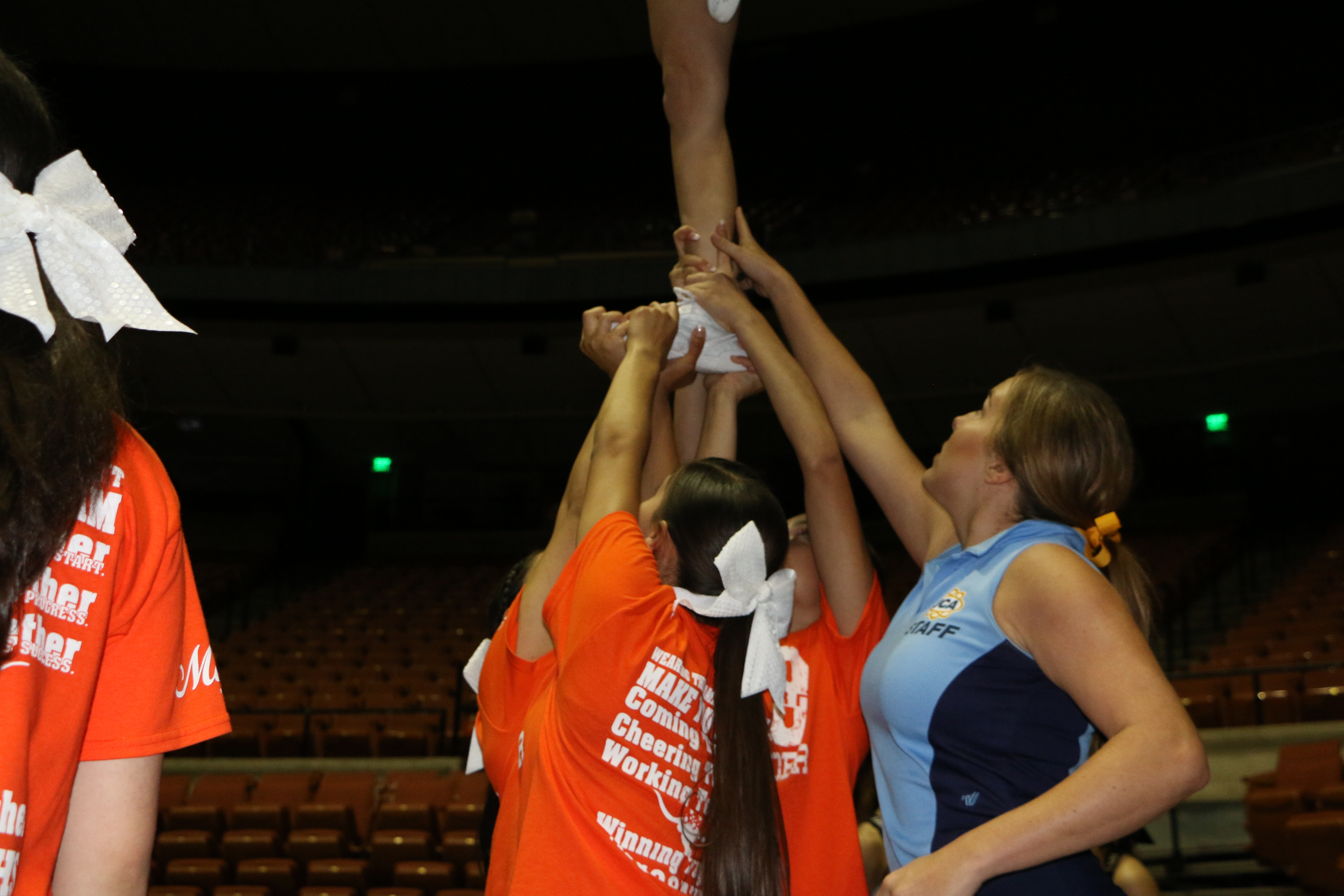 Thalia:
I love getting the camp pumped up during the opening staff demo! As Mascot Staff, it's great to see the campers energy while being animated out of costume.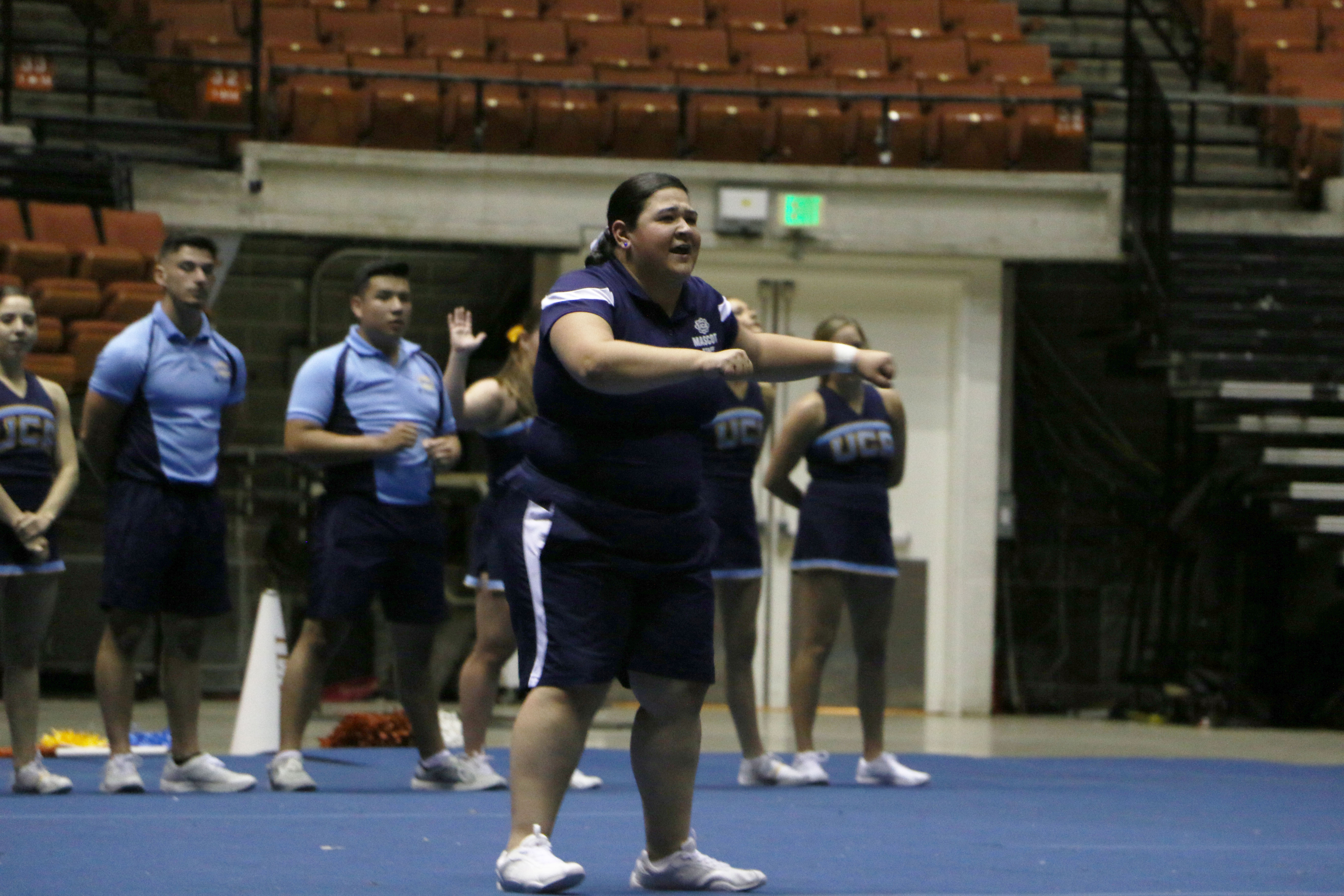 Kiersten:
Working with campers is the highlight of camp for me. I love seeing squads accomplish new things while they work together as a team!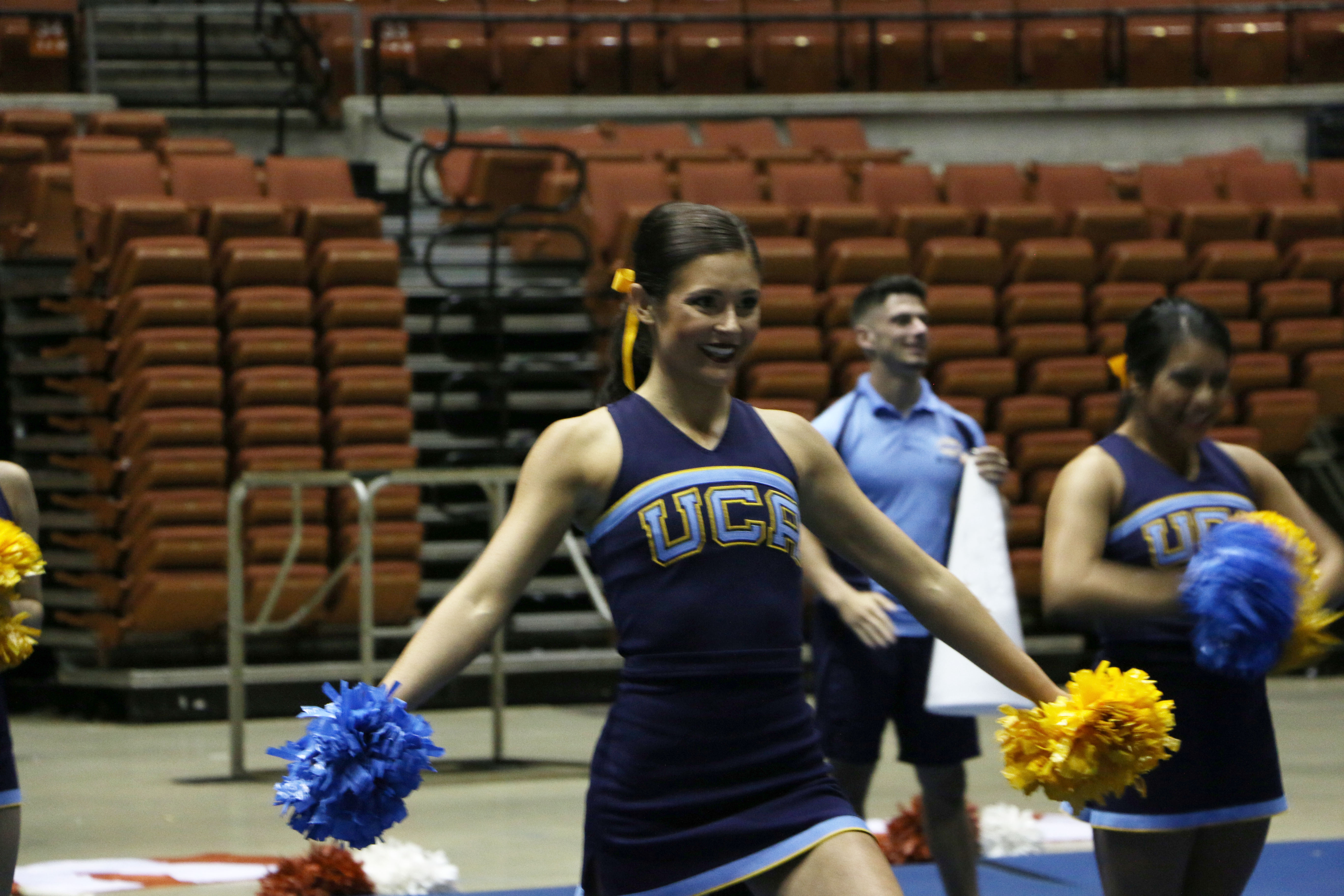 Alyssa:
I love meeting cheerleaders who share the same passion for cheerleading as I do!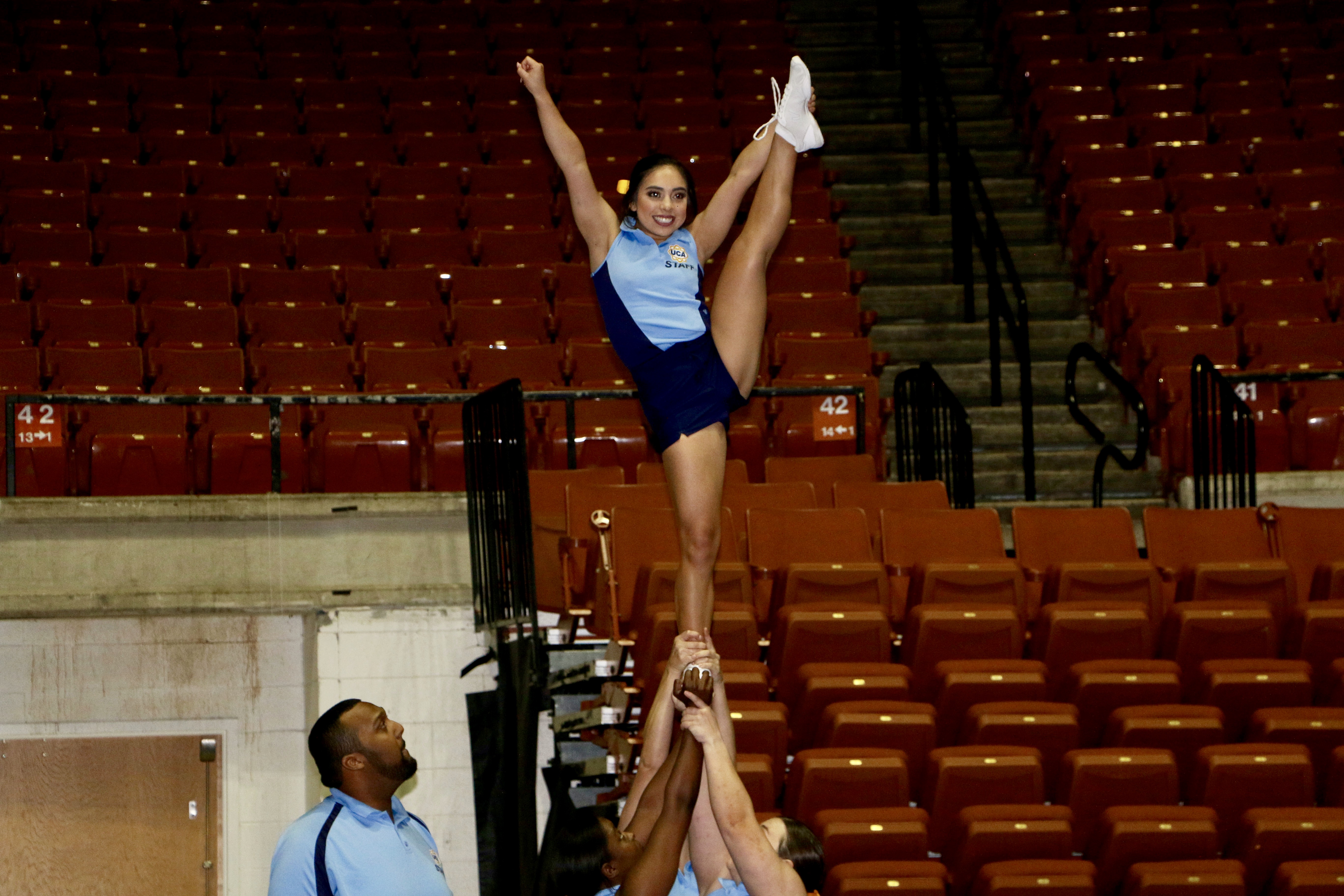 Stay tuned for more highlights of UCA Summer Camp! Click here to find out when some of your favorite College Camp Demos and Home Routines will be LIVE on Varsity TV!