10 Things You Didn't Know About Stars Vipers
You know the name... but do you know the ins and outs of Stars Vipers? With several championship titles under their belts, they have become one of the top programs in the country! It's time to learn 10 things about this successful all-star gym from Schertz, Texas! 

 

1. Each team has 3-7 coaches. In addition to the stacked staff, the all-star director and assistant all-star director coach every team. 
2. Every Stars Vipers team that went to The Summit and Worlds over the past two seasons earned an at-large or paid bid.
3. Stars Vipers has been owned by cheer parents, Rebecca and Danny Rios, since December 2013.


4. The gym is located less than two miles from Randolph Air Force Base, which has brought a lot of military families to the program.
 
5. Over the last three seasons, Stars Vipers had 22 out of 26 teams finish top three at NCA nationals! (Twelve of those teams brought home black jackets!)

6. If one of the teams is not at its full potential, the entire staff will come together to help it improve. All of the coaches want every team to be successful, so they do whatever it takes to help.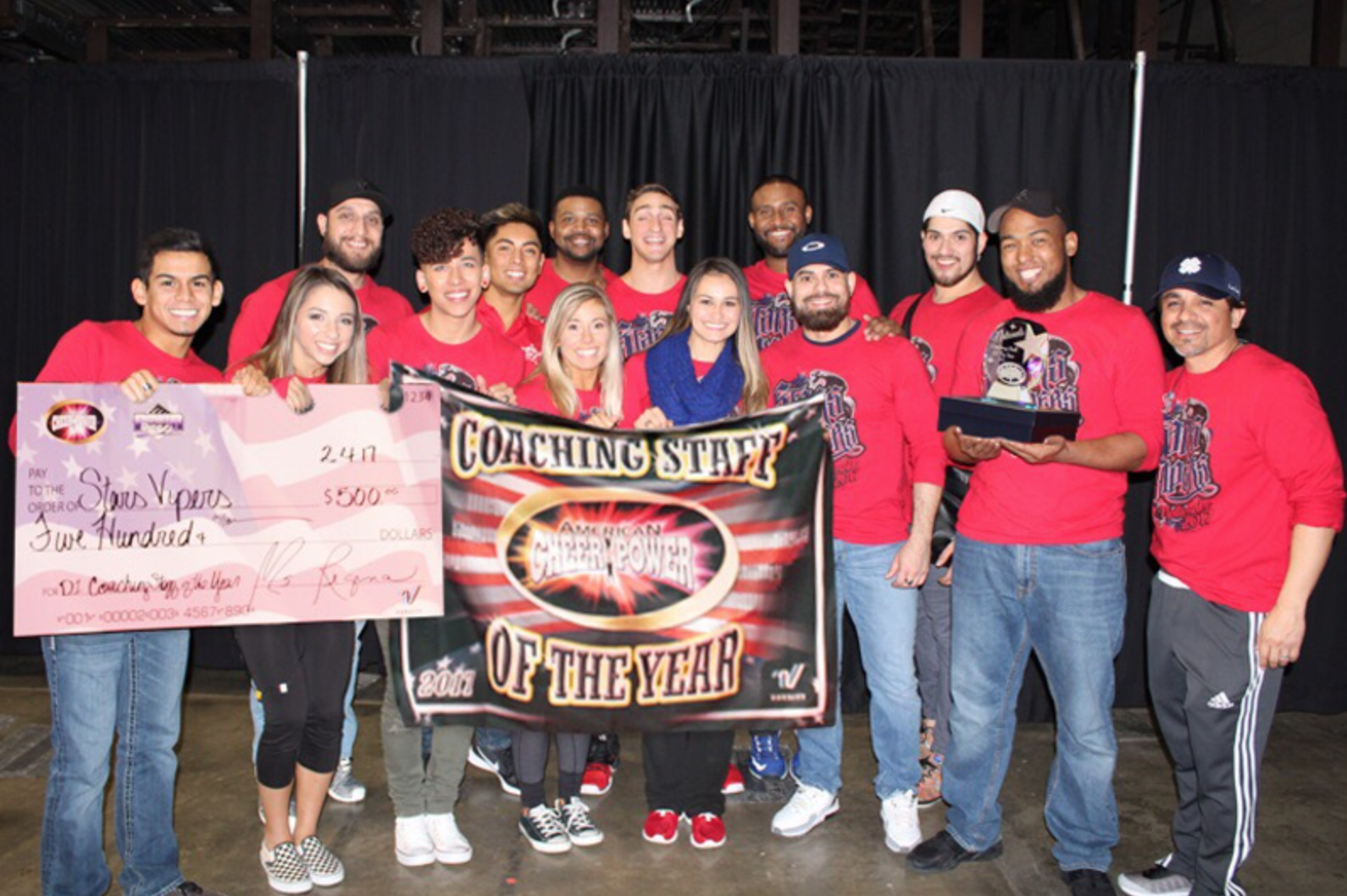 The Stars Vipers coaching staff at CheerPower Nationals in San Antonio, Texas. 

7. After teams learn their elite stunt in June, every group is required to come in once a week outside of practice time and hit its elite stunt 15 times... so by the time NCA comes around, they have hit it at least 450 times!
 
8. Every Stars Vipers All-Star team hits the competition mat at least 17 times a season!
 
9. The first team to ever compete at Worlds from Stars Vipers globed and was the silver medalist!

10. In the past three years, Stars Vipers has taken a total of 26 teams to The Summit. Twenty-three of those teams were finalists, and four of them climbed to the top as Summit champions!

[WATCH] Queen Cobra's winning routine from The 2017 Summit: