Whether it's playing at the beach, relaxing by the pool, planting in the garden, or working hard at summer camp, you should take some time to prepare your skin for all your summer fun.
Get ready to face the sun's rays with these eight summer skin tips:
1. Think like a mermaid and drink H2O
Dehydration can greatly affect your skin. Sorry coffee loves, but you should try to avoid caffeine and up your water intake during the hot days of summer. Carry a mini cooler and decorate your water bottle so you can hydrate in style.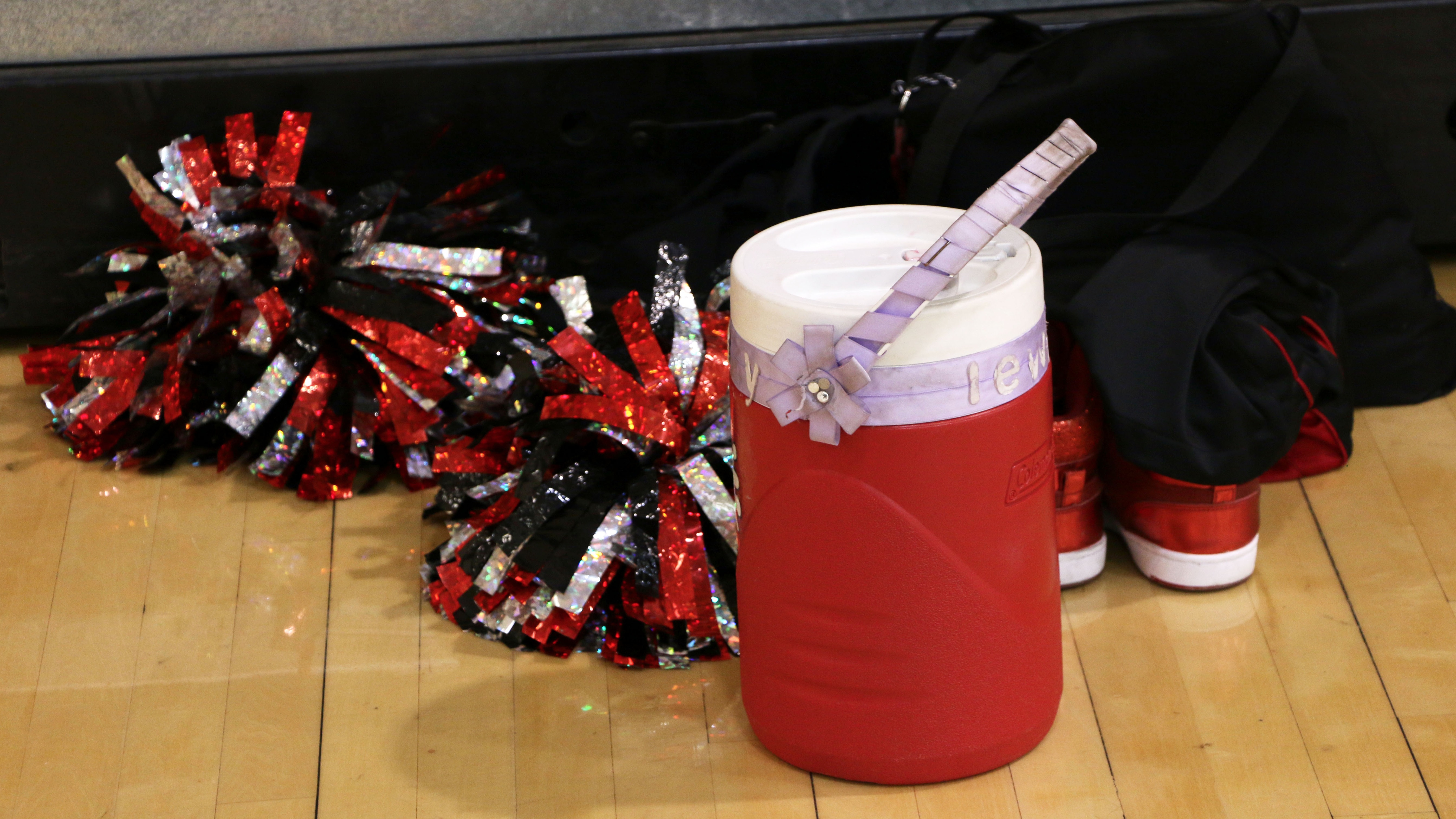 2. Treat. Your. Self.
Exfoliate and remove dead skin cells to improve hydration from moisturizers. Add this to your morning routine before applying toner, moisturizer, sunscreen, or make-up.
3. When in doubt, apply and reapply your sunscreen
I can guarantee your parents have told you multiple times growing up to be sure to apply sunscreen 15-30 minutes before going outside, and they were right! Look for water-resistant sunscreen if you plan on being in the water or plan to sweat outside at camp so it is not easily removed. Use SPF 15 or higher as skin damage can happen even without a burn.
Pro tip: Try to avoid the sun from mid-morning to late afternoon whenever you can, as this is when the sun's rays are at their strongest.
4. Apply lip balm
The lips are often forgotten about in regards to sunscreen. Look for SPF 15 or higher lip balms and apply every two hours. Avoid lip gloss. If you need to be game day ready, some lipsticks now come with SPF or extra moisture and lip protection so you can rock an iconic red lip all summer long!
5. Soothe your skin
If sun damage occurs, use botanicals or cooling gels to help prevent peeling and reduce redness and inflammation. Aloe vera is my go-to remedy and can be bought at your local supermarket.
6. Embrace summer fashion
Use wide-brim hats or light, airy clothing to cover your body. Some clothes are even made with Ultraviolet Protection Factors to decrease UV light penetration. How cool is that?
Game Day #VarsityStyle all laid out: Custom Sublimated Camp Tee ? + Double Edge shoes ? + Varsity Cap ? = the perfect style score ? pic.twitter.com/W8POkjZw8v

— Varsity Spirit Fashion (@VarsityFashions) May 31, 2019
7. Get your glow on
Avoid the sun altogether and get the same beautiful summer glow with a sunless tanner! Test the product on a small area of your body before full application to ensure that it is the right product for you. You don't want to turn orange! Read labels carefully and follow directions if applied at home, or look for professional assistance at a sunless tanning location.
Written By: Anda Udris