Fifty years ago, Jerry Preschutti opened a football camp in Greeley, Pennsylvania, called Pine Forest Camp. The former football coach thought that he was living the dream in 1968; little did he know, he was just getting started! In 1970, Pine Forest hosted its first cheerleading camp and the rest is history...

Over 8,500 cheerleaders attended UCA Cheerleading Camps this summer at the one of the three Pine Forest Camp locations: Pine Forest, Trails End, and Chestnut Lake. After many years of football and cheerleading camps held at the Pine Forest camp grounds, Jerry realized that the cheerleading camps were growing into something so special. Six years ago, Pine Forest stopped hosting the original football camps and focused on growing the UCA Cheerleading Camps.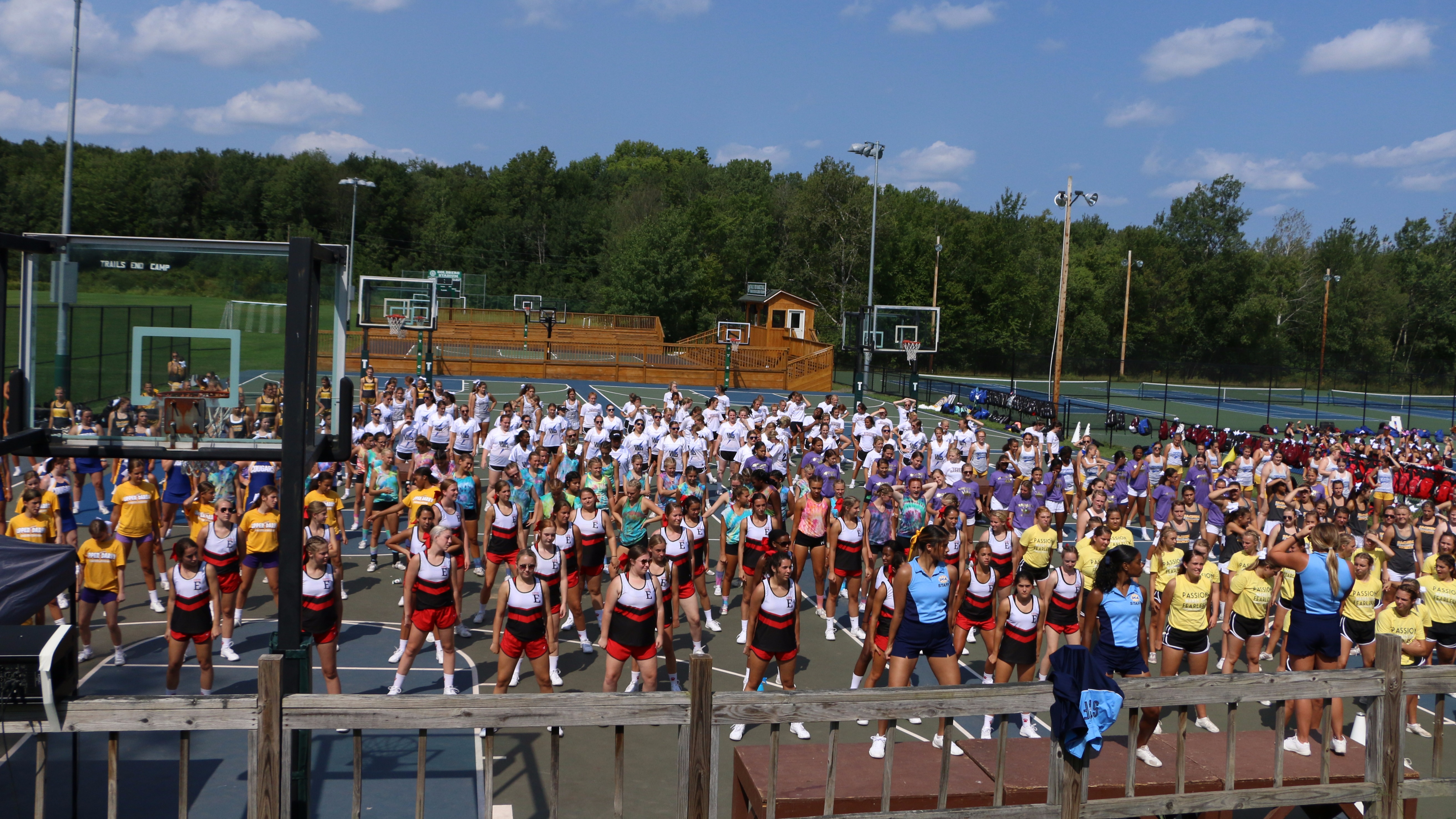 One of the largest camps of the 2017 summer at Trails End.

What sets these camps apart from other locations is that they are 100 percent family-run. Jerry is assisted year after year by his two sons Jerry and Craig. The three of them work together each summer to create the best experience for every cheerleader that attends the camps. Jerry says the combination of the Preschutti family and the UCA family is something unique that creates a one-of-a-kind camp experience.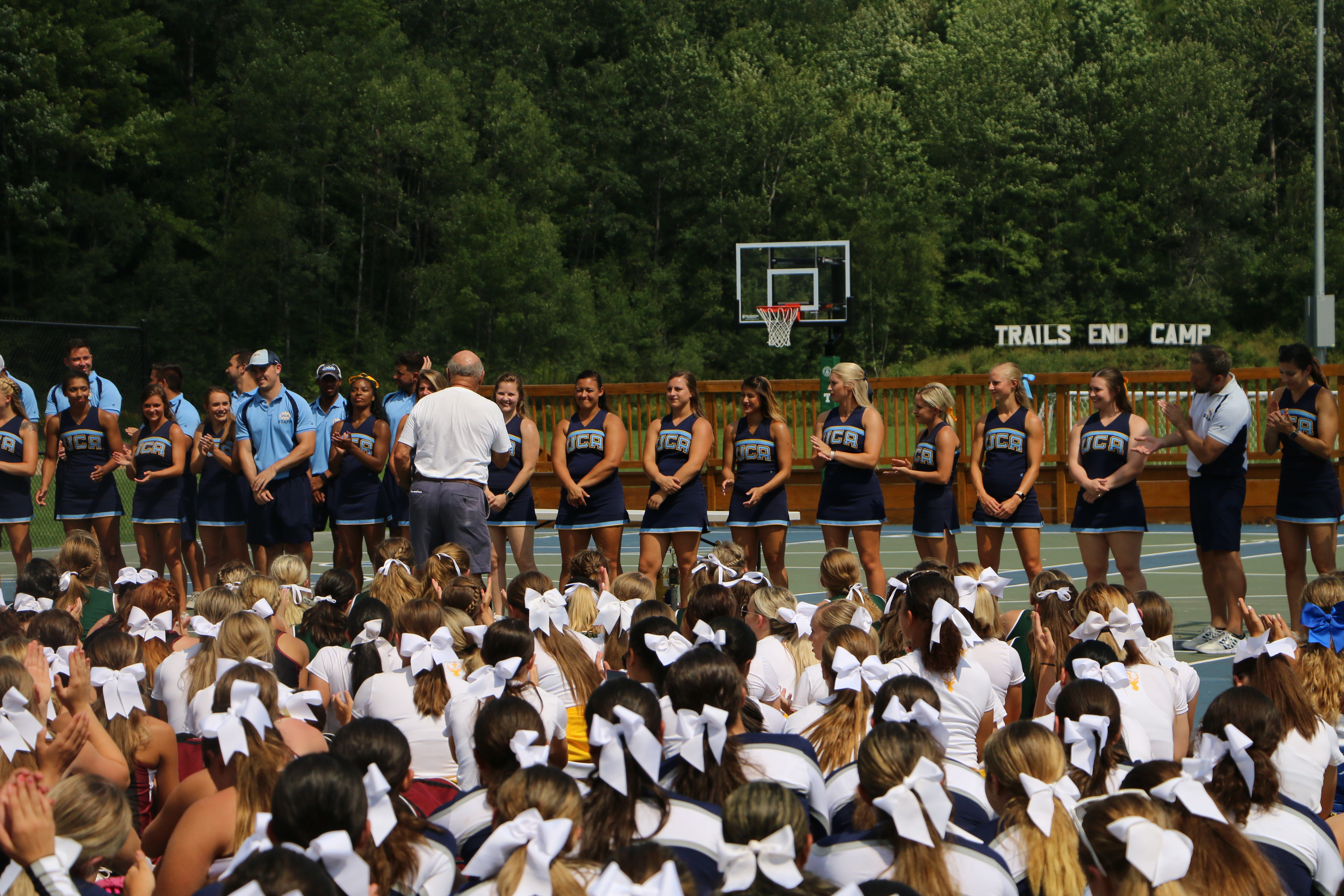 Jerry thanking the UCA Staff for another great camp at Trails End.

Jerry personally opens and closes each camp by speaking to the teams. This summer, as the Trails End elite camp came to an end, Jerry shared a powerful message with everyone. He encouraged everyone to have a vision over a goal.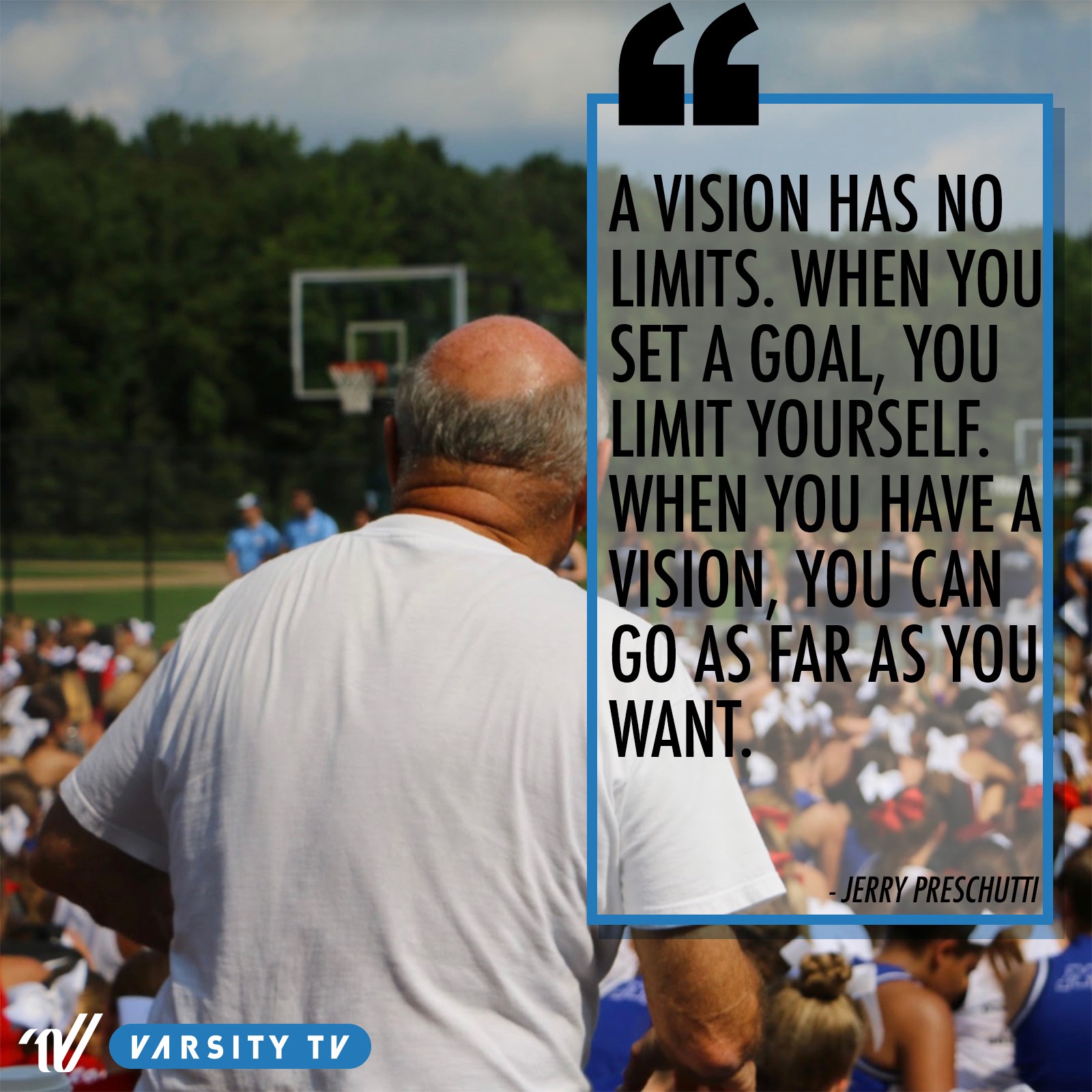 Much like all Varsity Spirit Camps, whether you've attended a UCA Pine Forest camp as a cheerleader or coach, you leave each year feeling inspired from your experience and look forward to carrying on the traditions. Between the fan-favorite chocolate milk or receiving the Top Banana from Jerry, the best parts of Pine Forest remain the same for each new group of cheerleaders.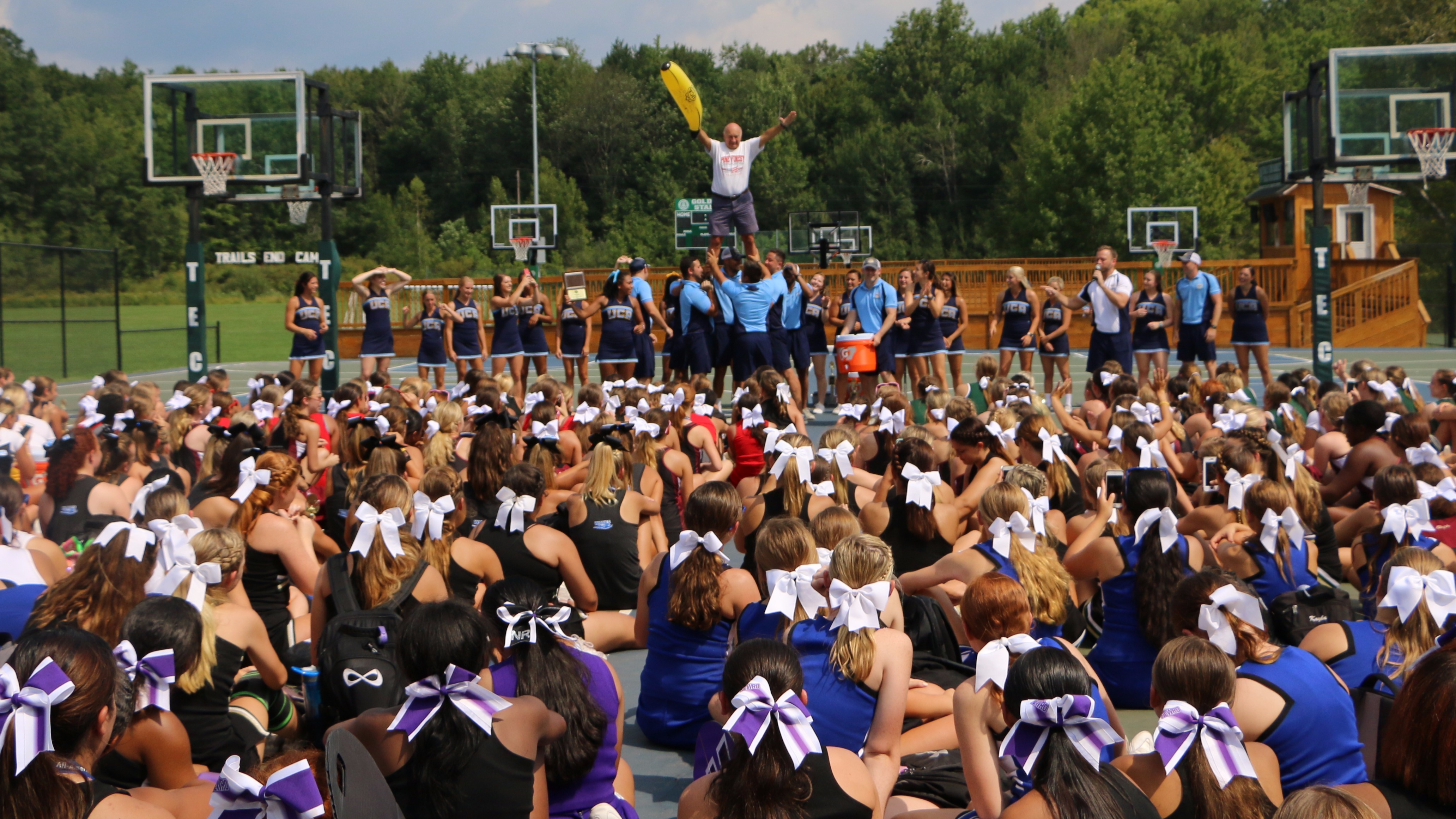 Jerry in a prep ready to hand out the Top Banana!

This is the 48th summer Pine Forest has hosted cheerleading camps. Some may wonder how someone who had no former cheerleading background can continue their passion for the camp, but what motivates Jerry is what he gets to see every year; the spirit that each cheerleader brings and the memories they take with them when they leave. Jerry can't wait for September to come so he can start planning for summer 2018!

To learn more about UCA Camps, head to uca.varsity.com.