Hundreds of all star cheerleading judges traveled to Atlanta this past weekend to brush up on their skills and learn everything they need to know to take on the upcoming event season with accuracy and accountability.
The
Varsity All Star
Judges Convention took place September 23-24 at the Marriott Gateway Hotel where the 200+ veteran judges refreshed their knowledge and sharpened their skills.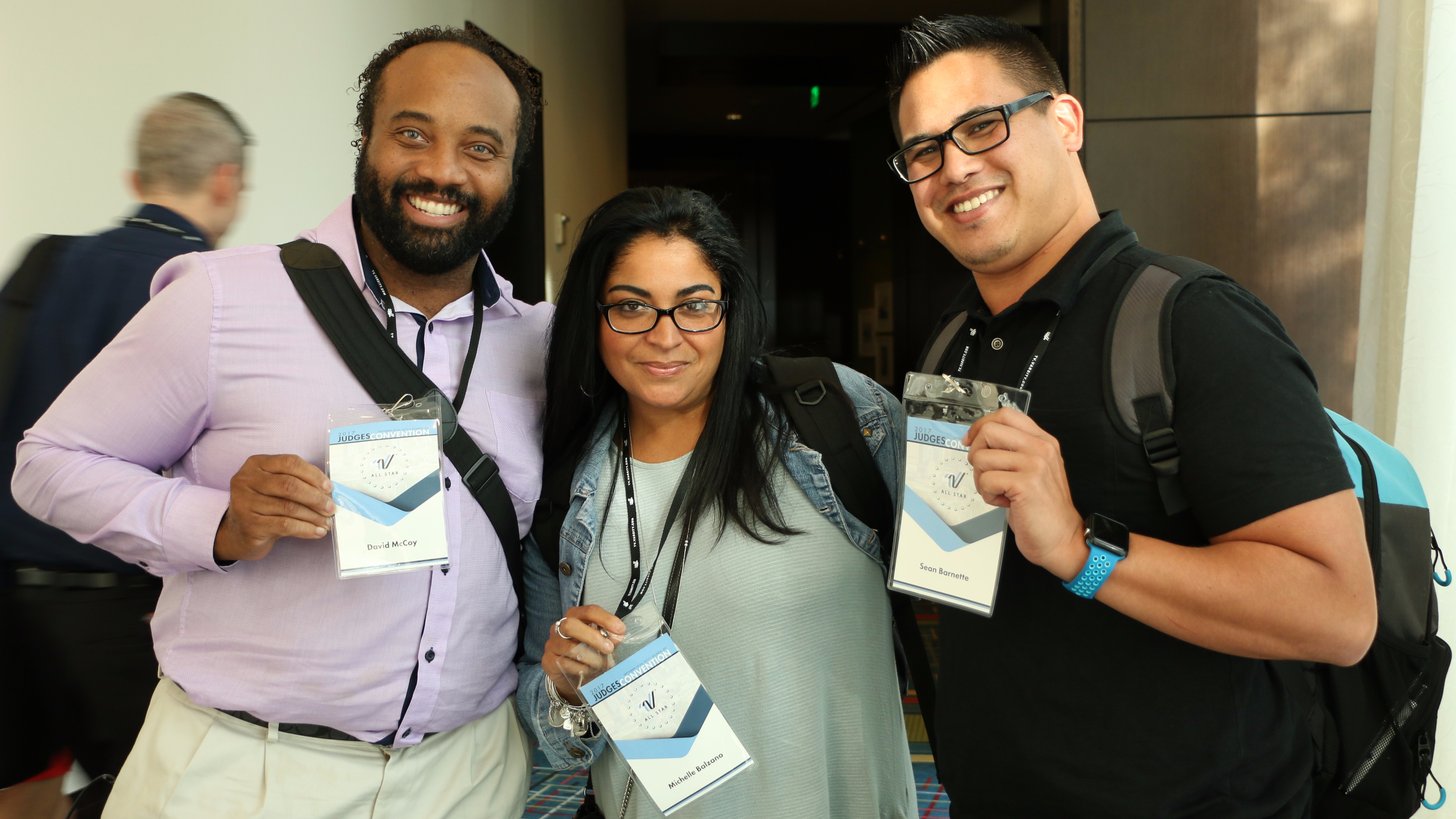 Judges David, Michelle, and Sean proudly showed off their Judge's lanyards between seminars.
All Varsity judges go through an extensive training and certification regimen to make sure they're fully qualified to judge any routine. At the Varsity All Star Judges Convention, the attendees get to dive deeper into their specific roles on the judges stand and expand their skills, all while learning from the top scoring specialists in the world.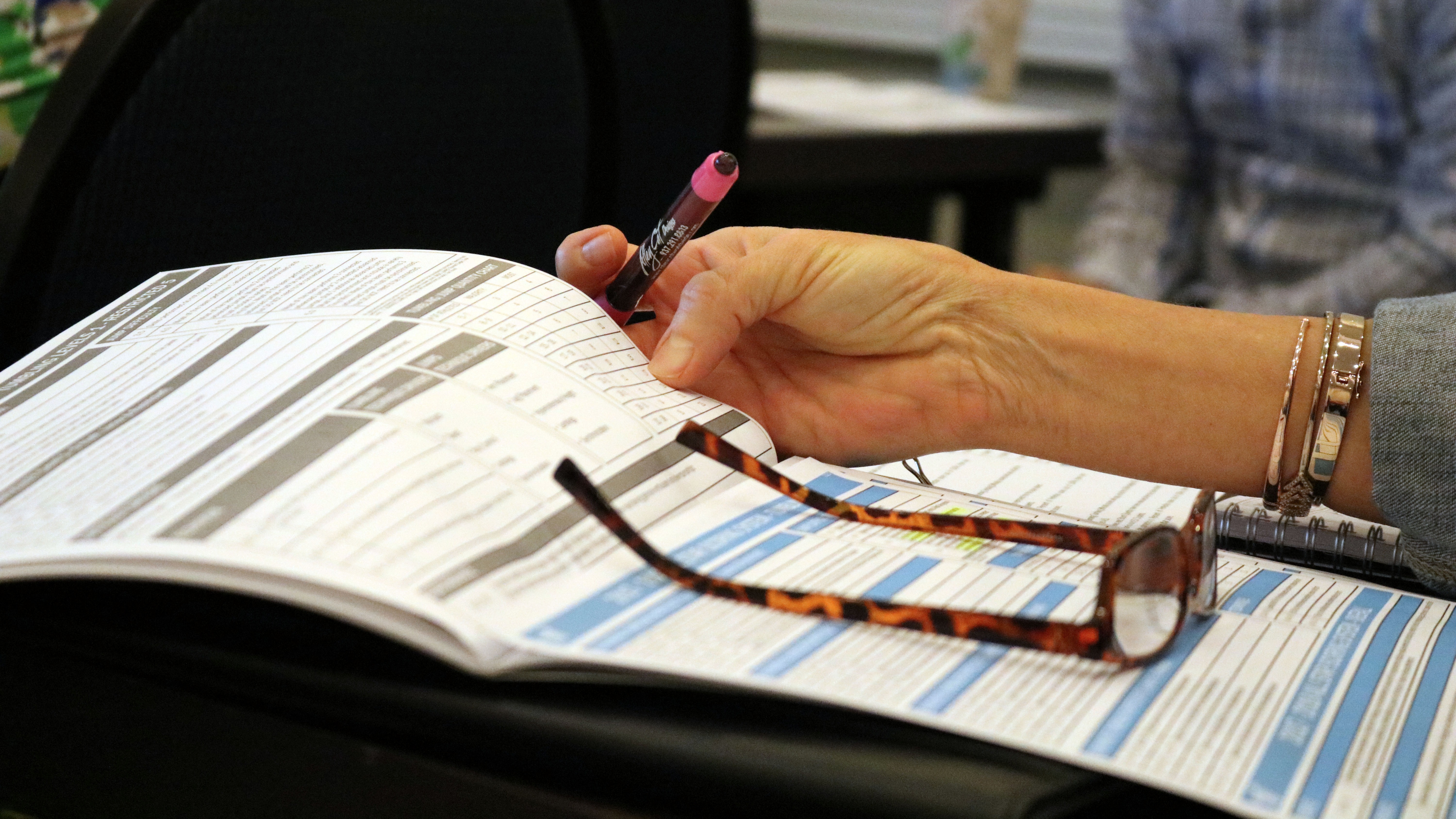 Varsity All Star Judges reviewed the score sheet for the 2017-18 season
Stephanie Ammirati-Harrod, the national director of scoring and judges for Varsity All Star, kicked off the jam-packed weekend Saturday morning bright and early with a big pep-rally style welcome. Each brand director was introduced to the group and welcomed with a round of applause.
Justin Carrier, vice president of NCA & NDA and Varsity All Star, explained that the mission of the judges is to be accountable and always uphold their vision of creating memorable moments for young athletes.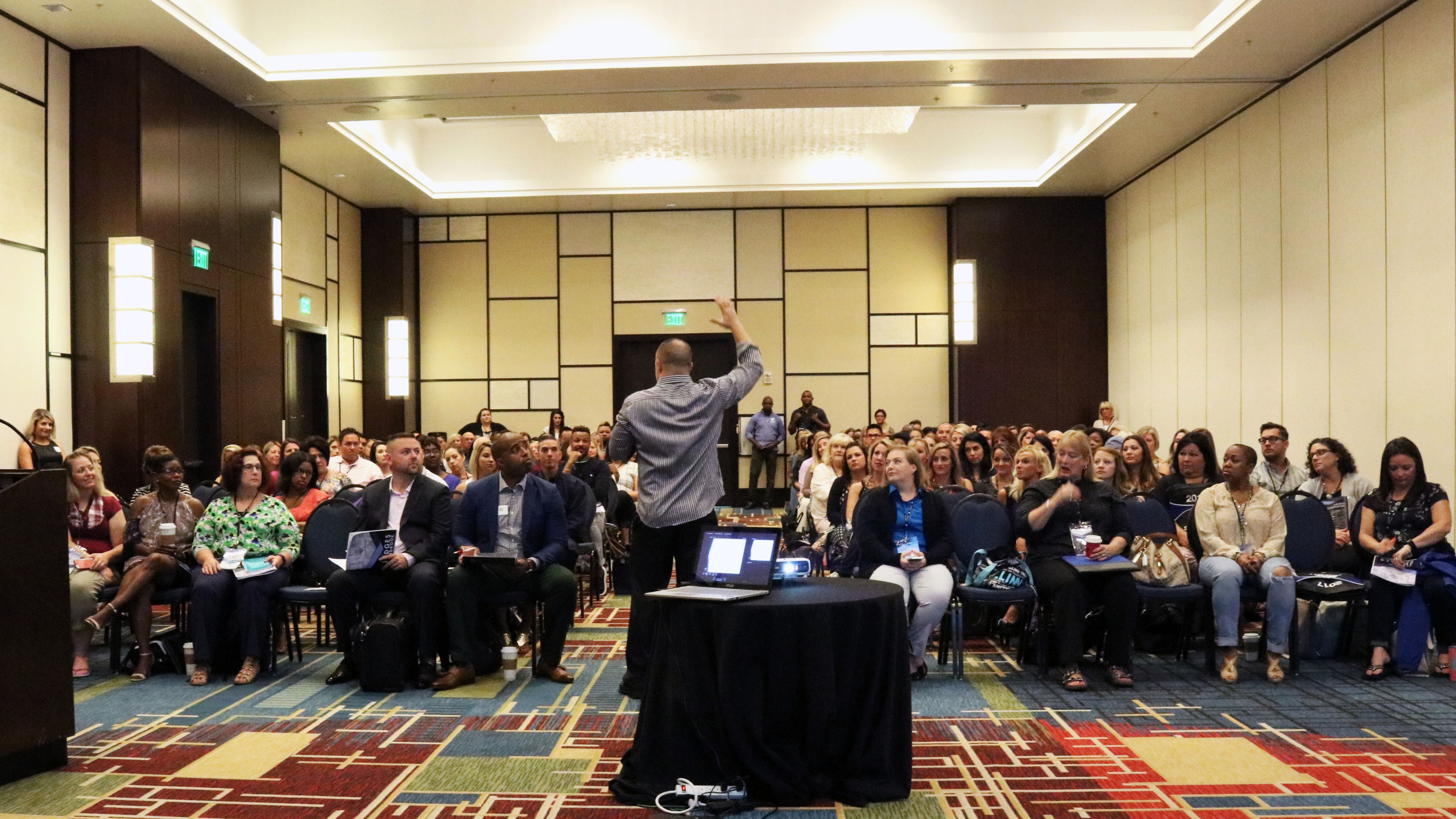 Justin Carrier addressed the judges to talk about accountability.
The judges spent many hours refining their skills in their field of expertise while at the convention. They rotated between classes on building, tumbling, point deduction, dance, and overall scoring. Within these classes, the judges had the opportunity to learn from other top professionals in the field while having open discussions to fully understand the scoring process.
Throughout the weekend, the judges went through the entire score sheet and scoring rubric to discuss any changes that have been made to the 2017-2018 season.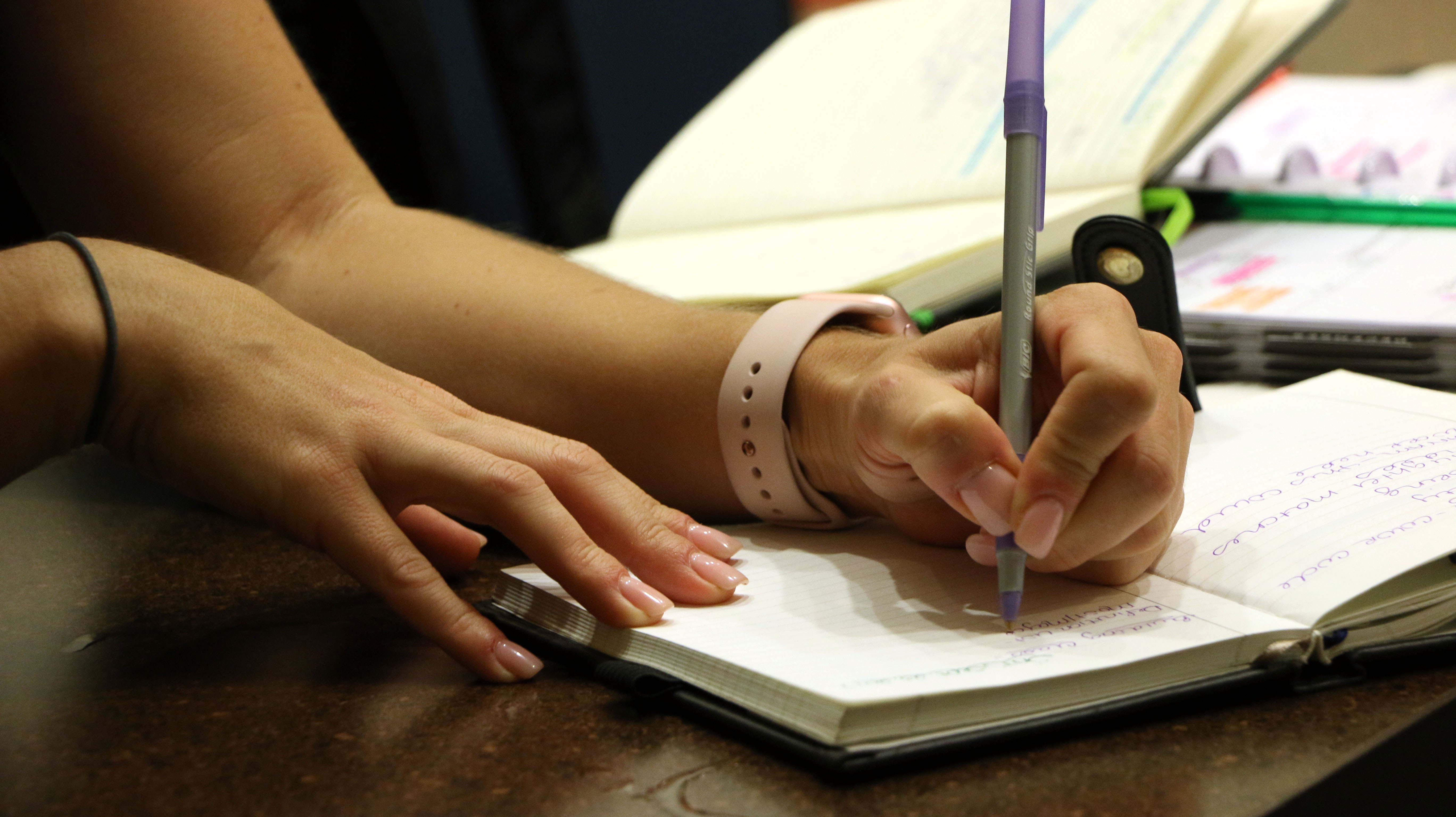 Varsity All Star Judge taking notes during the Overall Major class.
Varsity All Star wants to ensure all athletes and their families have the most enjoyable and positive experiences this year at competition, and that experience stems from the incredible judges holding themselves accountable at each and every competition.
When the judges took a break from classes, they enjoyed spending time and reconnecting with life-long friends they've met through becoming Varsity All Star judges.
The convention wrapped up on Sunday leaving the judges with the knowledge and passion needed to represent Varsity All Star at upcoming competitions. Find out more about upcoming competitions by visiting
varsityallstar.com
.
[album albumId="450760"]