The jazz category at UDA College Nationals feeds the soul of passionate dance fans everywhere. In all the Jazz divisions, the same teams have jumped around the top five, year after year. They showcase not only strength in technical execution, but pure understanding of the body movement it takes to impress the jazz judges and audience.

DIVISION 1A JAZZ
The University of Minnesota dance team's jazz routine from 2017 amazed us all with not only the uniqueness of the movement, but being one of the few top teams to perform with originally composed music for their team. The Gophers this year have a brand-new coaching staff and are ready to bring superb technique and emotion to the nationals stage.
2017 Division 1A Jazz Champions—University of Minnesota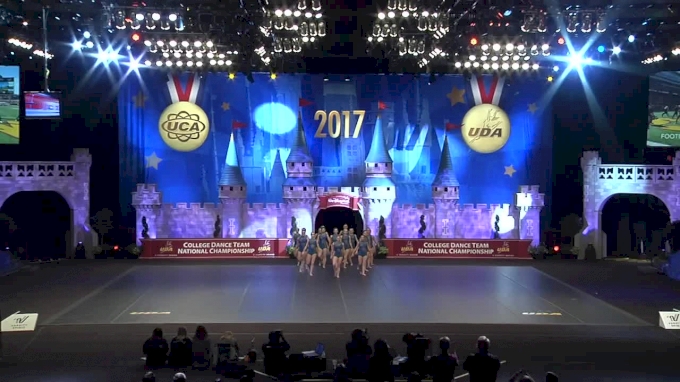 Ohio State University's Div. lA runner up routine from 2017 brought so much power and energy and left us wanting more. The second half of the dance allowed the dancers to break away sporadically with highlights bringing electricity to the stage.
For the past 12 years, the University of Tennessee dance program has remained in the top three, claiming five national championships in that timespan. Tennessee has created and consistently upheld a strong jazz legacy. The Vols dance team always brings an intense routine set to intense music, and their 2017 earned them a third-place finish. Keep your eyes open for another solid routine in 2018.
DIVISION 1 JAZZ
Cal State Fullerton holds eight consecutive national championships in the jazz division and will be competing this year to do it again. In 2017, they rocked the house with a "Seven Nation Army" theme. You can catch them dancing in unison throughout the routine, which was pretty impressive for the speed and fluidity of their movement.
2017 Division 1 Jazz Champions—Cal State Fullerton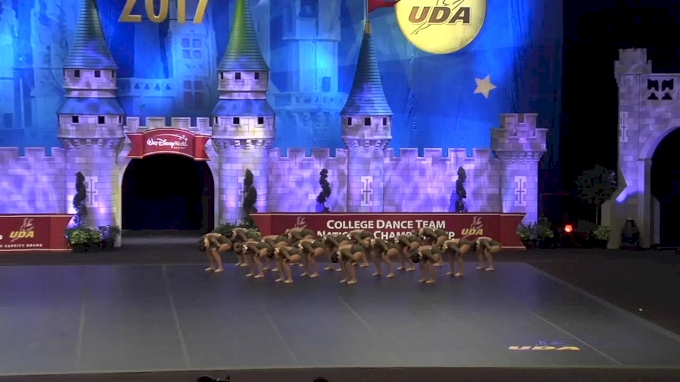 Hofstra University showed us that "Love is a Battlefield" with their jazz routine 2017.They have strong history of leaving nationals with a top-five placement and their performance to an acoustic version of the famous song in 2017 earned Hofstra second place. They managed to own the entire stage even with just 12 dancers performing. They have the drive and leadership to make it to the top spot. You might hear them chant "Dance As One" during their team huddles as this is the team's motto.
Northern Arizona University has been steadily improving each year at the national championship. Their third-place routine in 2017 showcased the team's strong flexibility and had a nice balance of delicate details and hard hitting motions. Be sure to wish them luck during their send-off performance with the NAU cheer squad.
Keep your eyes open for Southeastern Louisiana University and University of Delaware as they could take some top spots in Division I Jazz as well!
OPEN JAZZ
The open jazz division is the largest of the entire UDA College National Championship. Most of the programs have been competing at UDA for over 20 years, so competing for the winning spot is a major climb for any team.
The Lion Line dance team of Lindenwood University created visual lifts and interesting lines in their 2017 routine that helped the dancers claim the title. Back in 2015, they took home their first ever national championship and will be dancing their hearts out next week for their third.
2017 Open Jazz Champions—Lindenwood University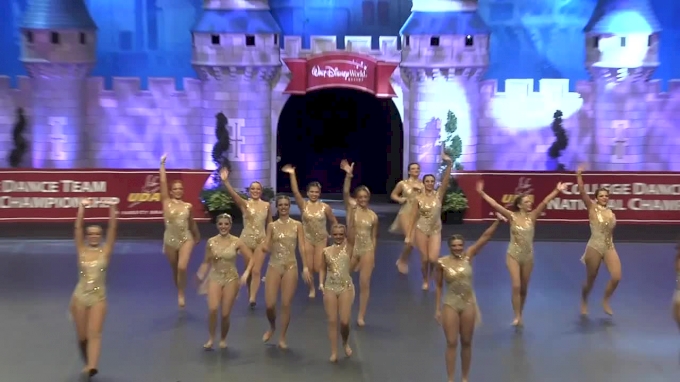 The University of Saint Thomas has been champion or runner up in this division for the past 14 years. The squad got second in 2017. Year after year they bring beautiful routines. They consistently use the motto #EndOnEmpty, so be prepared to watch them give it their all on the nationals stage in 2018.
Joining the tribe of Minnesota dance teams that are taking top spots at UDA College Nationals, the University of Minnesota Duluth left Orlando with a third-place finish in 2017.
By Megan Miles
---
How To Watch
Join Varsity TV PRO now to stream live Varsity TV competitions & events anytime, on any device!
TV: Available on Roku & Apple TV 4 -- download the FloSports TV app now.
*FloCheer PRO subscribers, you can use your existing login to access to all Varsity TV premium content, live streaming competitions and events.