Teams are in their final week of preparation before venturing to the 2018 UCA National High School Cheerleading Championship. The ESPN Wide World of Sports Complex in Orlando, Florida, has been taken over by cheerleaders and dancers since early January, and the venue won't be cooling off any time soon!
Preparing for a competition this big can be challenging at times, and support from your teammates, coaches, and those around you is important. West Lauderdale and Northeast High School both have this "support" thing figured out, and not only from their own teammates, but from each other as well.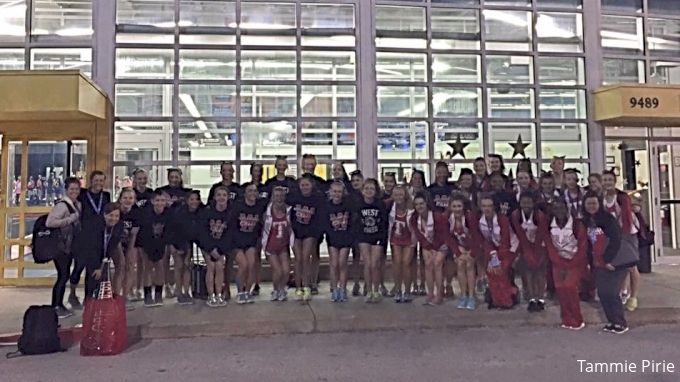 Both schools are from the Lauderdale County area in Mississippi and will take on the 2018 UCA NHSCC together!
WEST LAUDERDALE
TITLES
2008: State Champions
2009: State Champions
2010: State Champions
2013: State Champions
2014: State Champions
2015: State Champions
2016: State Champions
2016: UCA NHSCC Medium Game Day National Champions
2017: State Champions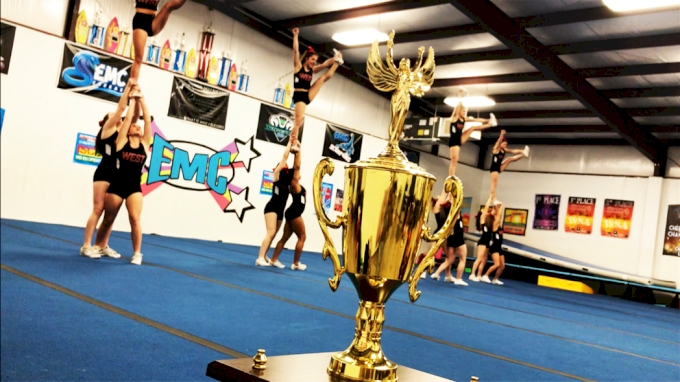 West is from Collinsville, Mississippi, and has attended the UCA NHSCC for three years, placing in the top 10 each year. In 2016, the team took home the national title and a white satin jacket in the Medium Game Day division!
The Knights are coming in strong for their fourth year and can't wait to take the mat in the Small Varsity Division II category.
"This season I definitely feel like our strength is our cleanliness and stronger technique in our stunting," West choreographer and coach Laura Posey said. "We have really put a lot of attention on strengthening our technique with our building as well as paying attention to the small details within the routine as a whole."
You can always expect the Knights to show up with some of the best choreography on the mat. Posey is the gym owner of East Mississippi Cheerleading and has been with West Lauderdale since 2005. From the music portion of elite stunting and tumbling to the crowd-engaging "WEST" cheer, WLHS is the full package.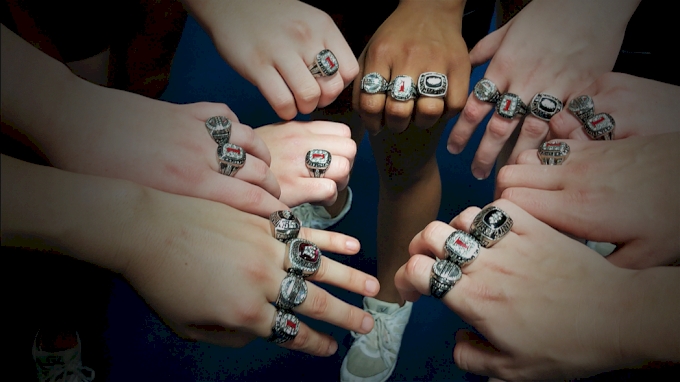 "Laura is a vital part of why the girls and the WLHS cheer program have come so far," West sponsor and coach Sara Freeman said. "Charlotte Chaney was also a very influential person for our team and why it has been so successful."
Previous coach and sponsor Charlotte Chaney coached the Knights for 11 years and took the team to their first UCA National High School Cheerleading Championship in 2014, as well as their second in 2015.
"The sacrifices and time it takes for these girls to be a nationally ranked team is tremendous. We are extremely blessed with girls who are committed and want to do well." — Sara Freeman
NORTHEAST
TITLES
2013: State Champions
2014: State Champions
2015: State Champions
2016: State Champions
2017: State Champions
The Trojans are from Meridian, Mississippi, and have attended the UCA NHSCC for two years. In the two years of competing at the event, they took home a second-place trophy in 2016 in the Large Non-Tumbling Division and fifth last year in the Medium Varsity Non-Tumbling division.
They will be competing in the Medium Varsity Non-Tumbling Division this year at the UCA NHSCC, and we can only expect the Trojans to show up with some unique and powerful stunts!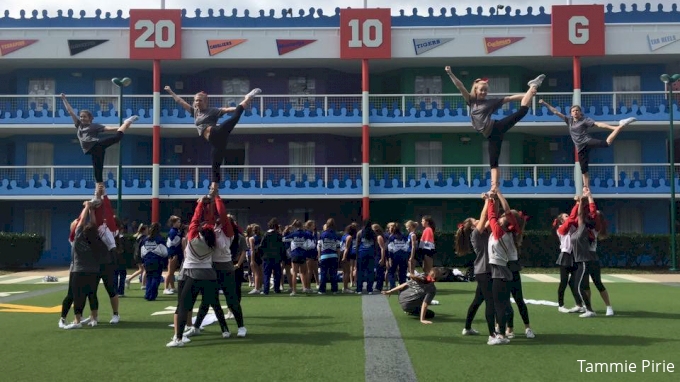 Northeast choreographer Bradley Presley has put a lot of time and effort into the making of the routine, and the Trojans can't wait to show it off!
"Our biggest strength is that we have a lot of experience," said Northeast sponsor and coach Tammie Pirie. "Six of our girls are four-time state champions and nine of the 15 girls returning to the mat this year have been to nationals at least once before and some of them twice."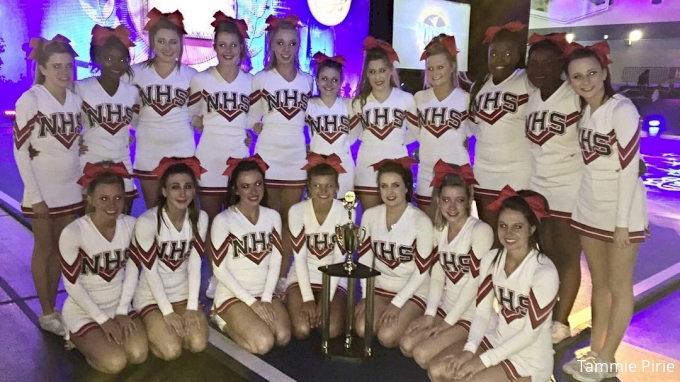 Coach Pirie has coached the Trojans for six years and continues to build a strong foundation for the program year after year.
"This team has overcome so much adversity this year. It seems no matter what gets thrown at them, they seem more determined then ever to come out on top." –Tammie Pirie
"West and Northeast have two amazing sponsors (and) coaches leading these programs," said West choreographer Laura Posey. "Without Sara and Tammie none of this would happen. They are definitely vital to the coaching aspect."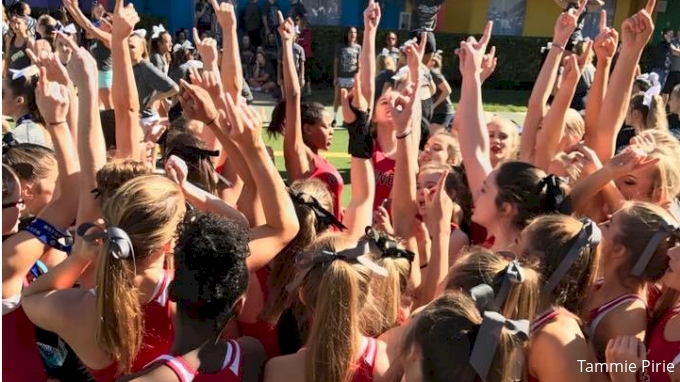 West Lauderdale and Northeast have shared many state championship wins together and never fail to push each other to the next level. The biggest challenge for these two teams this season has been maintaining the daily push at practice to become a champion, but coach Laura Posey said both teams have started pushing harder than ever.
"The hardest thing to do is win back-to-back. When athletes win they seem to get complacent and that can come back to bite you." — Laura Posey
Although the two teams have won multiple state titles, they are still determined to bring home not just one but two national titles back to Lauderdale County.
Be sure to follow the Knights and the Trojans through their journey this weekend on Varsity TV!
---
How To Watch
Join Varsity TV PRO now to stream live Varsity TV competitions & events anytime, on any device!
TV: Available on Roku & Apple TV 4 -- download the FloSports TV app now.
*FloCheer PRO subscribers, you can use your existing login to access to all Varsity TV premium content, live streaming competitions and events.