The 2020 Varsity TV Level Legacy challenge is underway and All Star and school cheerleaders are sending in their videos to see how their skills stack up against other athletes around the world.
If this is your first year taking on Level Legacy, here is the inside scoop on how it works and everything you need to know about the weekly and grand prizes!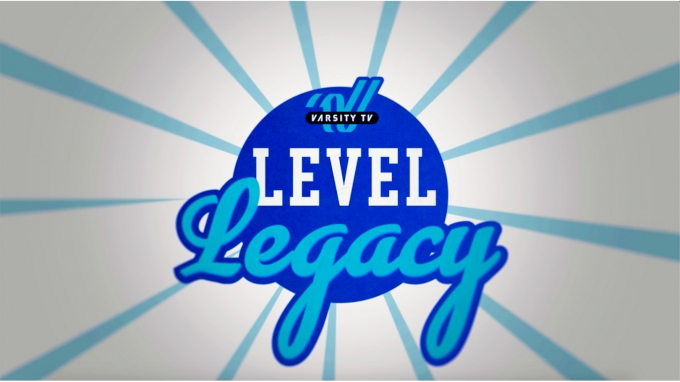 Varsity TV Level Legacy is a 4-week individual skill challenge for cheerleaders. All Star, School, and Rec cheerleaders will be able to show off their skills in Level 1-5.
Each week, we will upload new level-specific standing and running tumbling challenges on Monday and the athletes will have until that Sunday to upload and submit their best video to Varsity TV.
A talented panel of judges will evaluate each submission and score appropriately from this score sheet. Once judged, athletes will be ranked in order by level right here on Varsity TV.
Rankings will be updated each week and the overall champions for each level will be revealed at the end of the challenge.
So, what can you win?
Each week the top-ranked athlete in each Level will win a brand new pair of Varsity shoes!
Weekly & Grand Prizes
Weekly winners in each level will receive their choice of Varsity footwear—either the Varsity Miza+ Sideline Cheer shoes or the Varsity Ascend Competition Cheer shoes.
The top athletes in each level with the highest cumulative score at the end of the competition will receive an exclusive feature on Varsity TV and be invited to participate in a focus group to create and name the newest Varsity Footwear!
---
Must be a current Varsity TV subscriber to participate in the Level Legacy Skills Challenge.
Join Varsity TV now to join the journey to securing the title of the Varsity TV LEVEL LEGACY. There's no Level Legacy pre-registration required.