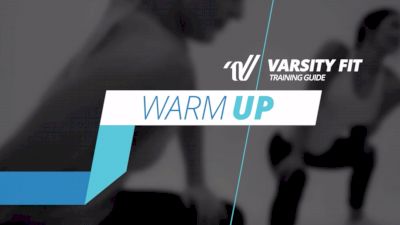 Varsity Fit Training Guide: Warm Up
Jul 12, 2017
Varsity Fit Training Guide: Warm Up
Before you start each workout, it's important to warm up. You can use this warm up video, or a warm up sequence of your own. Ready to get started? Visit the Varsity Fit Training Guide hub for workouts and more info!
This is also a great cheer and dance warm up to use before practice.
---
VARSITY FIT TRAINING GUIDE RESOURCES:


---
Enjoy Everything Varsity TV Has To Offer!