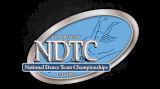 2018 UDA National Dance Team Championship
Orlando, FL
Feb 2-4, 2018
Find Videos
Filter Videos

1039 Videos

Performance Type

School dance-drill

839

All star dance

192

Division

Round

Brand

Brand Full Name

Universal Dance Association

1032

Content Type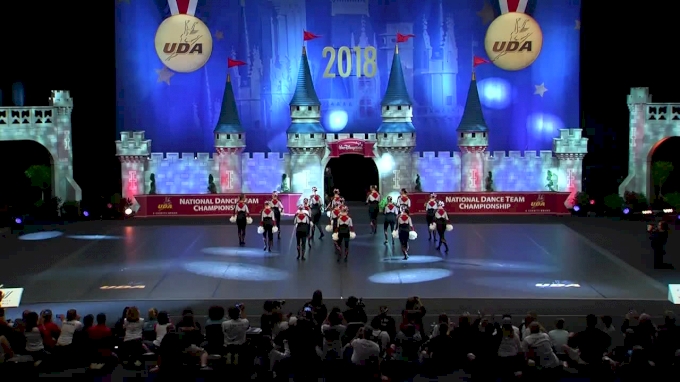 Unlock this video, live events, and more with a subscription

! Get Started

Already a subscriber? Log In
Linn-Mar High School [2018 Medium Pom Finals] UDA National Dance Team Championship
Feb 4, 2018
Join Varsity TV for exclusive access to this video and the complete library of archived competition videos, all live competitions and events, and original documentaries! Out of respect for the copyrights of others, all videos featured on Varsity TV will be published without sound.
---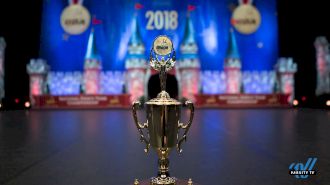 Coaches Reminisce On 35 Years Of UDA Nationals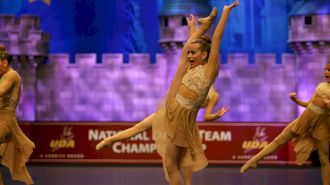 Watch UDA Nationals 2018 LIVE!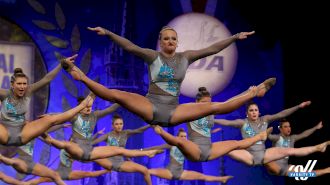 Focused & Hungry: Eisenhower High School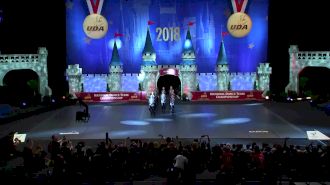 Eisenhower High School [2018 Medium Hip Hop Finals] UDA National Dance Team Championship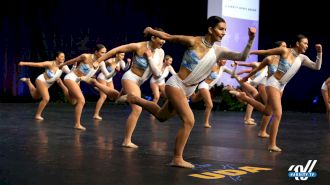 The Vision Dance Center: Making The Most Of Every Performance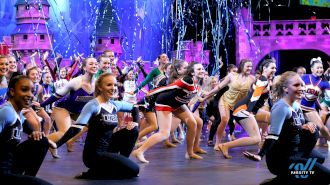 2018 UDA National Dance Team Opening Number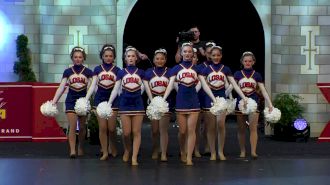 Los Alamitos High School [2018 Small Pom Finals] UDA National Dance Team Championship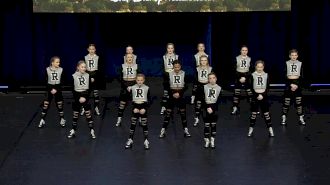 Rhythm Dance Studio [2018 All Star Senior Hip Hop - Small] UDA National Dance Team Championship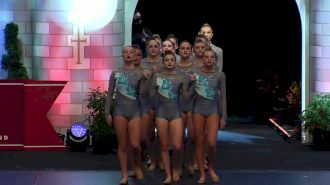 Eisenhower High School [2018 Medium Jazz Finals] UDA National Dance Team Championship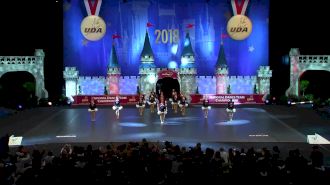 Bearden High School [2018 Large Pom Finals] UDA National Dance Team Championship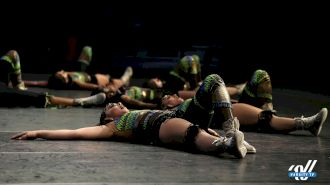 Goddesses Win Big In First NDTC Appearance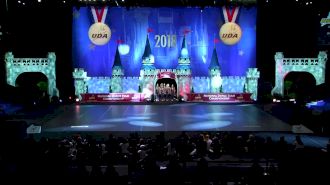 St Thomas More Catholic School [2018 Medium Jazz Prelims] UDA National Dance Team Championship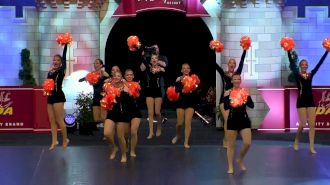 Seton High School [2018 Small Pom Finals] UDA National Dance Team Championship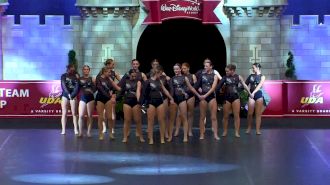 Cherry Creek High School [2018 Medium Jazz Finals] UDA National Dance Team Championship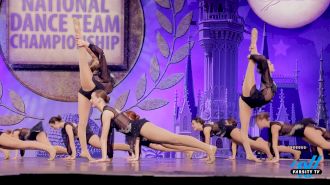 Get Jazzed For The Final Day Of UDA Nationals 2018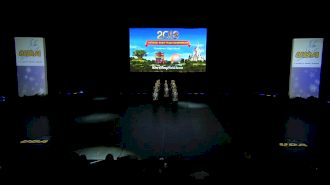 Eisenhower High School [2018 Medium Hip Hop Prelims] UDA National Dance Team Championship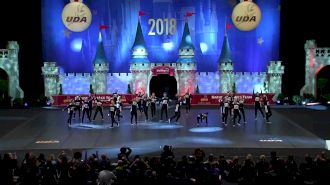 Fort Zumwalt West High School [2018 Large Hip Hop Finals] UDA National Dance Team Championship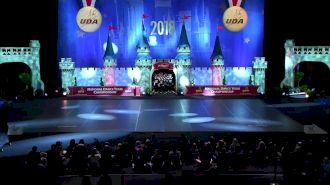 Fort Zumwalt West High School [2018 Large Hip Hop Semis] UDA National Dance Team Championship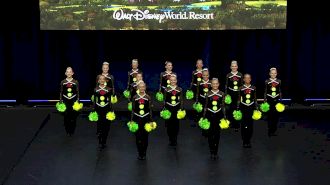 Energizers [2018 All Star Senior Pom - Small] UDA National Dance Team Championship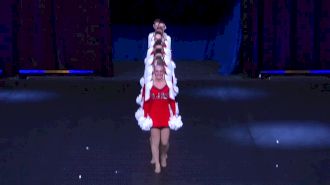 Regis Jesuit High School [2018 Small Varsity Pom Semis] UDA National Dance Team Championship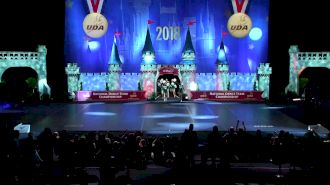 Floyd Central High School [2018 Large Pom Semis] UDA National Dance Team Championship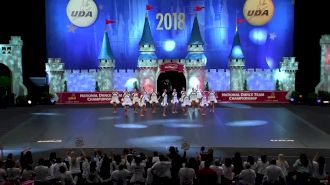 St Thomas More Catholic School [2018 Medium Pom Finals] UDA National Dance Team Championship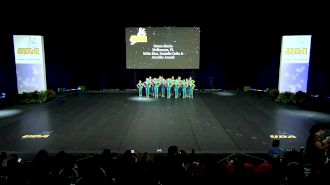 Dance Mania [2018 All Star Youth Pom - Large] UDA National Dance Team Championship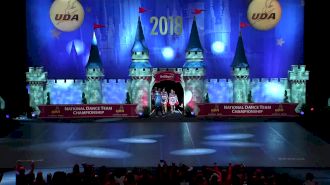 Cherry Creek High School [2018 Medium Pom Finals] UDA National Dance Team Championship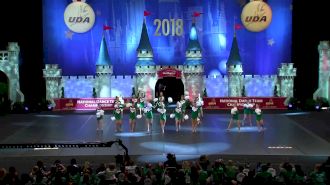 Floyd Central High School [2018 Large Pom Finals] UDA National Dance Team Championship
Coral Reef High School [2018 Large Jazz Finals] UDA National Dance Team Championship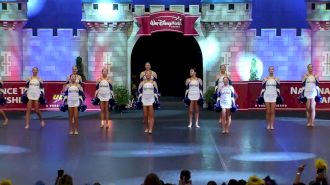 St Ursula Academy [2018 Small Pom Finals] UDA National Dance Team Championship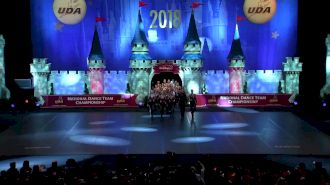 Seminole High School [2018 Varsity High Kick Finals] UDA National Dance Team Championship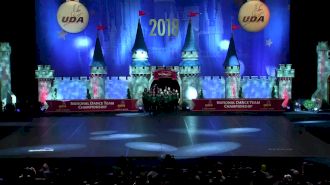 West Fargo High School [2018 Varsity High Kick Finals] UDA National Dance Team Championship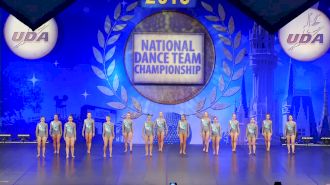 Eisenhower High School [2018 Medium Jazz Prelims] UDA National Dance Team Championship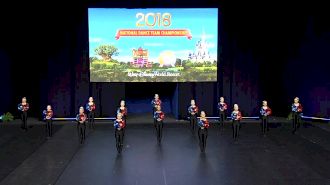 Energizers [2018 All Star Open Pom] UDA National Dance Team Championship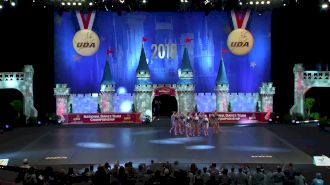 Farragut High School [2018 Small Jazz Finals] UDA National Dance Team Championship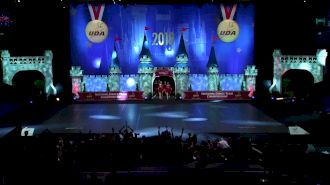 Bearden High School [2018 Large Jazz Finals] UDA National Dance Team Championship
Coral Reef High School [2018 Large Jazz Semis] UDA National Dance Team Championship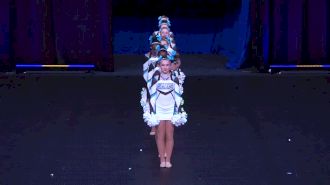 Starrs Mill High School [2018 Small Varsity Pom Semis] UDA National Dance Team Championship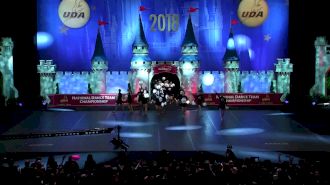 Collierville High School [2018 Large Pom Finals] UDA National Dance Team Championship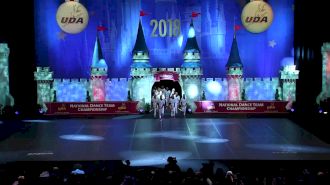 Louisville Male High School [2018 Large Hip Hop Finals] UDA National Dance Team Championship
St Thomas More Catholic School [2018 Medium Pom Prelims] UDA National Dance Team Championship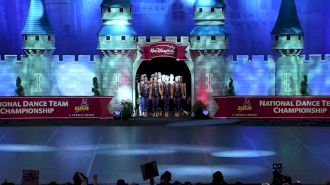 St Thomas More Catholic School [2018 Medium Jazz Finals] UDA National Dance Team Championship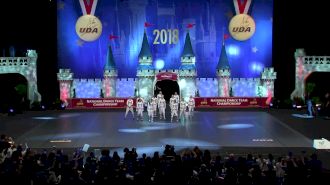 Academy of the Holy Angels [2018 Small Hip Hop Finals] UDA National Dance Team Championship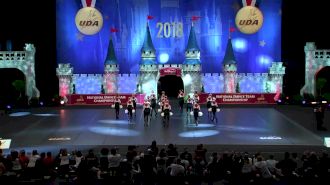 Linn-Mar High School [2018 Medium Pom Finals] UDA National Dance Team Championship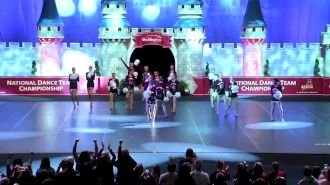 Bearden High School [2018 Large Pom Semis] UDA National Dance Team Championship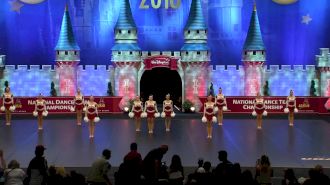 Ponderosa High School [2018 Small Pom Finals] UDA National Dance Team Championship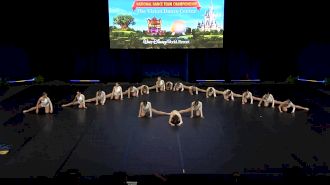 The Vision Dance Center [2018 All Star Open Jazz] UDA National Dance Team Championship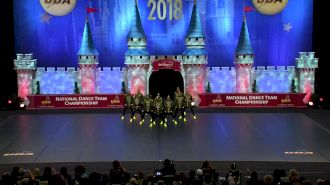 Seton High School [2018 Small Hip Hop Finals] UDA National Dance Team Championship
James Madison High School [2018 Small Pom Finals] UDA National Dance Team Championship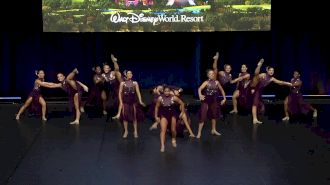 L.A. Fierce [2018 All Star Senior Jazz - Small] UDA National Dance Team Championship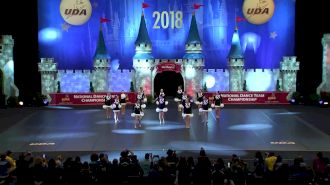 Grandview High School [2018 Medium Pom Finals] UDA National Dance Team Championship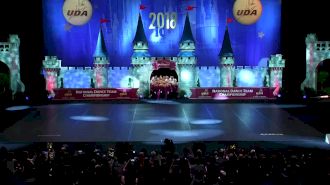 Maine South High School [2018 Varsity High Kick Finals] UDA National Dance Team Championship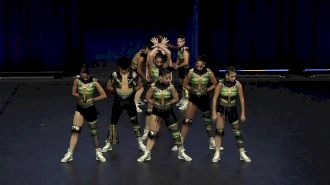 Goddesses Dance Team [2018 All Star Senior Hip Hop - Small] UDA National Dance Team Championship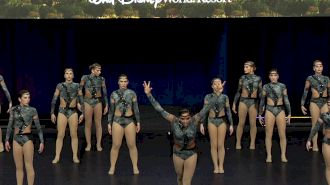 Dancer's Edge Studio [2018 All Star Senior Contemporary/Lyrical - Small] UDA National Dance Team Championship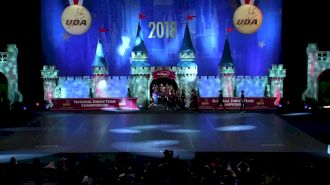 Lake Zurich High School [2018 Large Hip Hop Finals] UDA National Dance Team Championship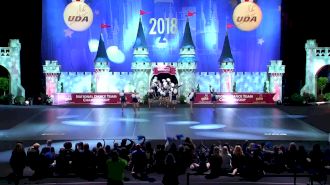 Millard North High School [2018 Large Pom Semis] UDA National Dance Team Championship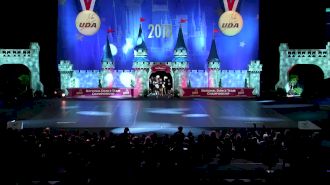 Collierville High School [2018 Large Pom Semis] UDA National Dance Team Championship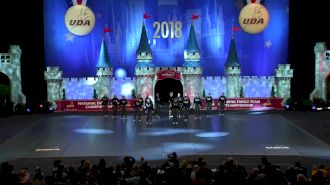 Hendersonville High School [2018 Medium Hip Hop Finals] UDA National Dance Team Championship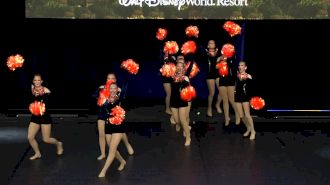 Seton High School [2018 Small Pom Prelims] UDA National Dance Team Championship
Energizers [2018 All Star Senior Jazz - Small] UDA National Dance Team Championship
Jenks High School [2018 Large Pom Finals] UDA National Dance Team Championship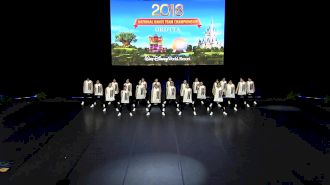 ORDTTA [2018 All Star Senior Hip Hop - Large] UDA National Dance Team Championship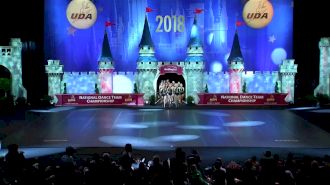 West Fargo High School [2018 Large Jazz Semis] UDA National Dance Team Championship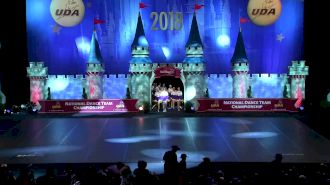 Louisville Male High School [2018 Large Pom Finals] UDA National Dance Team Championship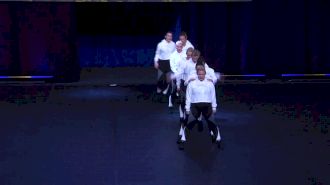 Kelly Walsh High School [2018 Small Hip Hop Semis] UDA National Dance Team Championship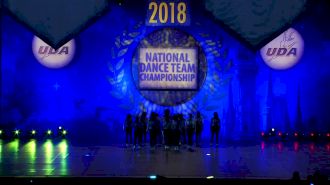 Peters Township High School [2018 Medium Hip Hop Semis] UDA National Dance Team Championship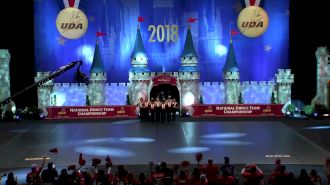 Los Alamitos High School [2018 Small Jazz Finals] UDA National Dance Team Championship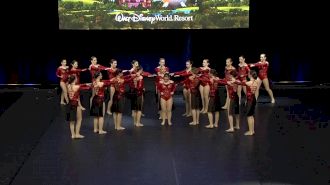 Dancer's Edge Studio [2018 All Star Senior Jazz - Large] UDA National Dance Team Championship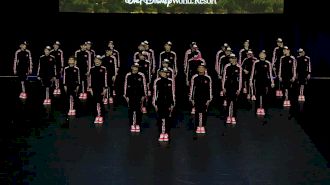 Collierville Middle School [2018 Junior High Hip Hop Semis] UDA National Dance Team Championship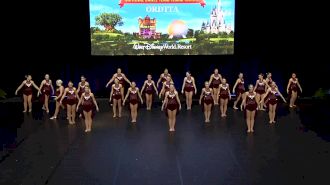 ORDTTA [2018 All Star Senior Jazz - Large] UDA National Dance Team Championship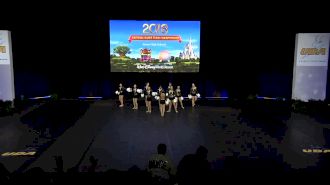 Seton High School [2018 Junior Varsity Pom Finals] UDA National Dance Team Championship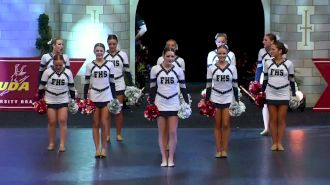 Farragut High School [2018 Small Pom Finals] UDA National Dance Team Championship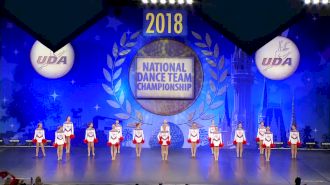 Cherry Creek High School [2018 Medium Pom Prelims] UDA National Dance Team Championship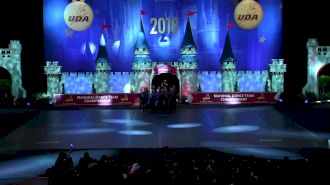 Carlsbad High School [2018 Medium Hip Hop Finals] UDA National Dance Team Championship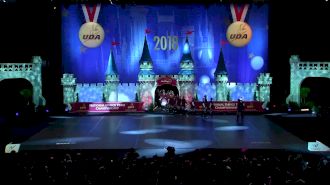 Collierville High School [2018 Large Hip Hop Finals] UDA National Dance Team Championship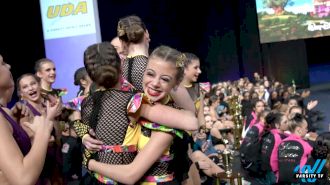 Majestic Dance Wins Back To Back Titles At UDA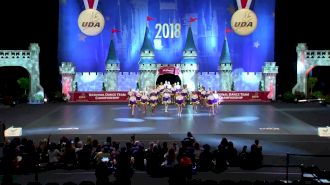 Louisville Male High School [2018 Large Pom Semis] UDA National Dance Team Championship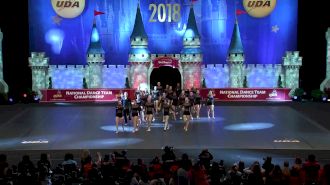 Seminole High School [2018 Large Jazz Finals] UDA National Dance Team Championship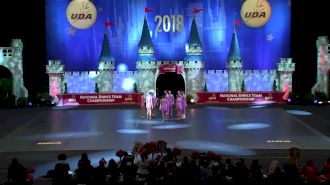 Rosary Academy [2018 Small Jazz Finals] UDA National Dance Team Championship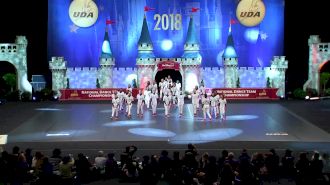 Louisville Male High School [2018 Large Hip Hop Semis] UDA National Dance Team Championship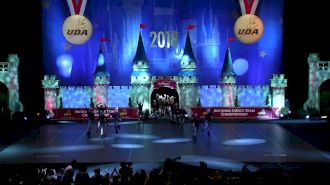 Coral Reef High School [2018 Large Hip Hop Finals] UDA National Dance Team Championship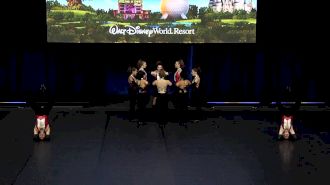 Los Alamitos High School [2018 Small Jazz Prelims] UDA National Dance Team Championship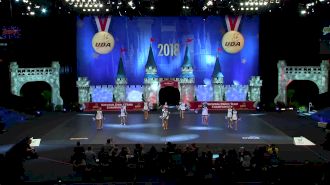 Mount Notre Dame High School [2018 Medium Pom Finals] UDA National Dance Team Championship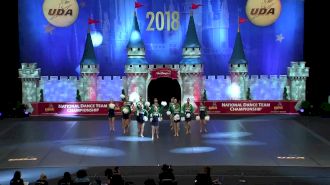 Thunder Ridge High School [2018 Medium Pom Finals] UDA National Dance Team Championship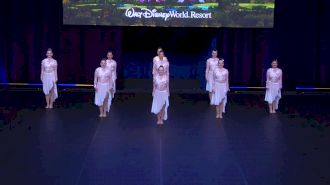 Ponderosa High School [2018 Small Jazz Prelims] UDA National Dance Team Championship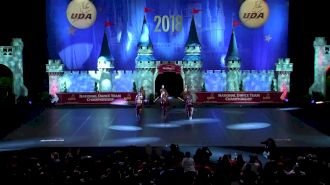 The Villages High School [2018 Varsity High Kick Finals] UDA National Dance Team Championship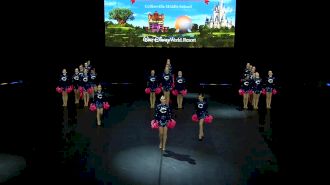 Collierville Middle School [2018 Junior High Pom Semis] UDA National Dance Team Championship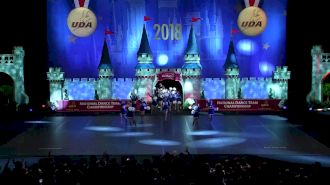 Millard North High School [2018 Large Pom Finals] UDA National Dance Team Championship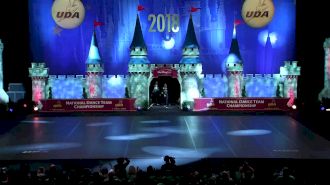 Floyd Central High School [2018 Large Hip Hop Finals] UDA National Dance Team Championship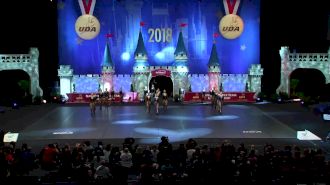 Sheyenne High School [2018 Varsity High Kick Finals] UDA National Dance Team Championship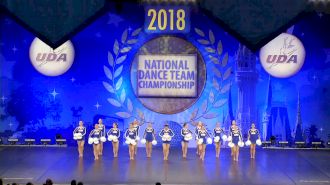 Lake Forest High School [2018 Medium Pom Prelims] UDA National Dance Team Championship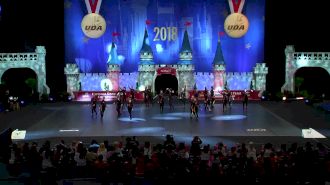 Ronald Reagan High School [2018 Varsity High Kick Finals] UDA National Dance Team Championship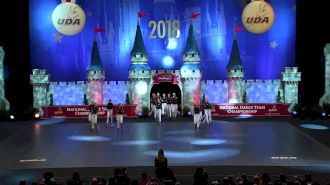 Davies High School [2018 Medium Hip Hop Finals] UDA National Dance Team Championship
Oakton High School [2018 Medium Pom Finals] UDA National Dance Team Championship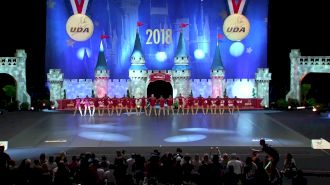 Bearden High School [2018 Large Jazz Semis] UDA National Dance Team Championship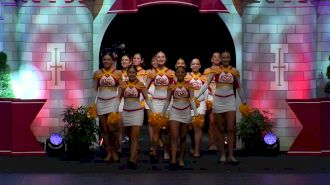 Rosary Academy [2018 Small Pom Finals] UDA National Dance Team Championship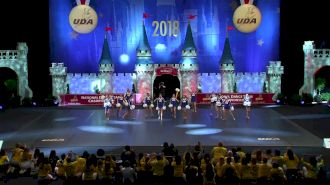 Lake Forest High School [2018 Medium Pom Finals] UDA National Dance Team Championship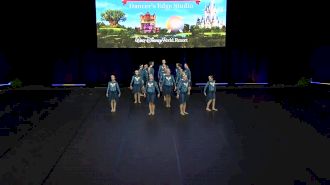 Dancer's Edge Studio [2018 All Star Junior Jazz - Large] UDA National Dance Team Championship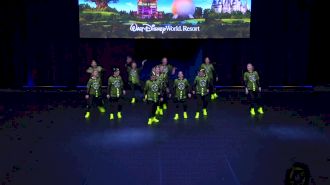 Seton High School [2018 Small Hip Hop Semis] UDA National Dance Team Championship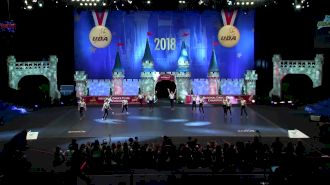 Millard West High School [2018 Small Hip Hop Finals] UDA National Dance Team Championship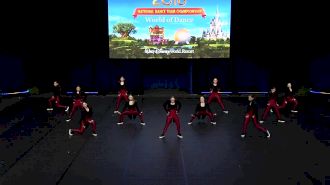 World Of Dance [2018 All Star Senior Hip Hop - Small] UDA National Dance Team Championship
Millard North High School [2018 Large Jazz Finals] UDA National Dance Team Championship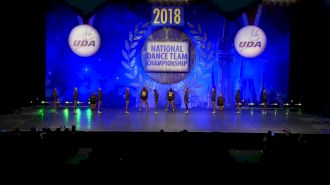 Houston High School [2018 Medium Hip Hop Prelims] UDA National Dance Team Championship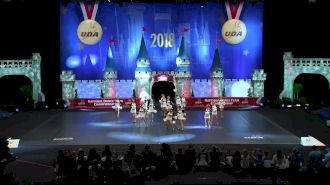 Rock Canyon High School [2018 Medium Pom Finals] UDA National Dance Team Championship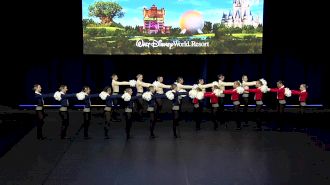 Dancer's Edge Studio [2018 All Star Senior Pom - Large] UDA National Dance Team Championship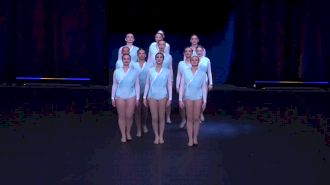 Millard West High School [2018 Small Jazz Prelims] UDA National Dance Team Championship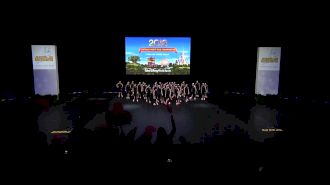 Collierville Middle School [2018 Junior High Hip Hop Finals] UDA National Dance Team Championship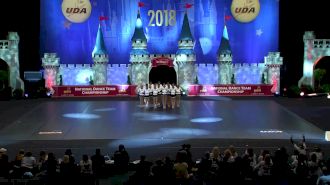 Bentonville High School [2018 Medium Pom Prelims] UDA National Dance Team Championship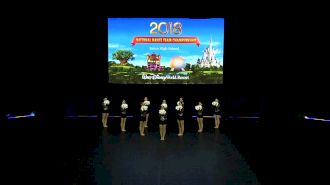 Seton High School [2018 Junior Varsity Pom Semis] UDA National Dance Team Championship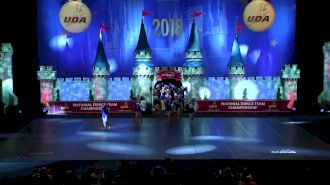 Lake Zurich High School [2018 Large Pom Finals] UDA National Dance Team Championship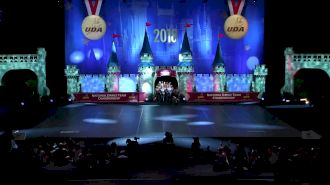 Crown Point High School [2018 Varsity High Kick Finals] UDA National Dance Team Championship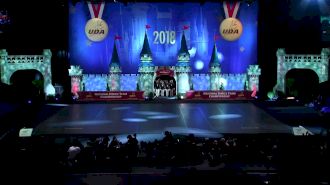 Fort Zumwalt West High School [2018 Large Jazz Finals] UDA National Dance Team Championship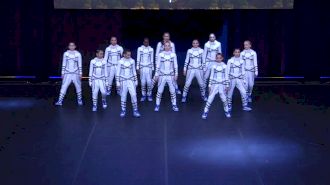 Academy of the Holy Angels [2018 Small Hip Hop Semis] UDA National Dance Team Championship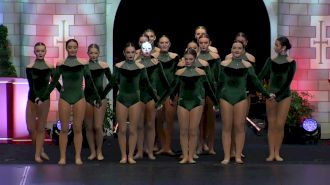 Sacred Heart Academy [2018 Medium Jazz Finals] UDA National Dance Team Championship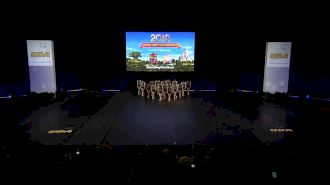 Coral Reef High School [2018 Junior Varsity Jazz Finals] UDA National Dance Team Championship
Carlsbad High School [2018 Medium Jazz Finals] UDA National Dance Team Championship
Teurlings Catholic High School [2018 Small Hip Hop Finals] UDA National Dance Team Championship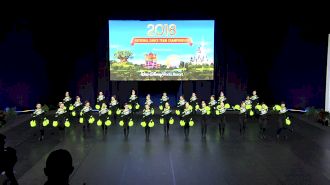 Planet Dance [2018 All Star Open Pom] UDA National Dance Team Championship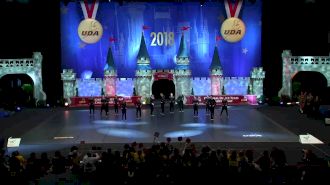 Hunterdon Central High School [2018 Medium Hip Hop Finals] UDA National Dance Team Championship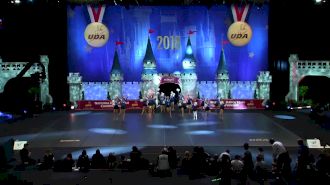 Lincoln East High School [2018 Large Pom Finals] UDA National Dance Team Championship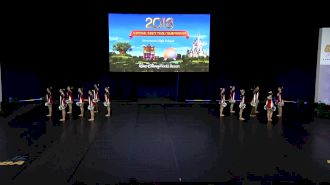 Stevenson High School [2018 Medium Pom Semis] UDA National Dance Team Championship
Maine South High School [2018 Large Pom Semis] UDA National Dance Team Championship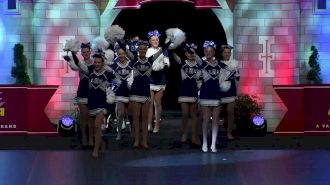 Liberty High School [2018 Small Pom Finals] UDA National Dance Team Championship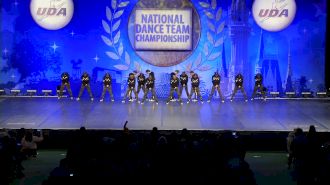 Hendersonville High School [2018 Medium Hip Hop Prelims] UDA National Dance Team Championship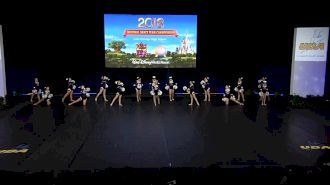 Lake Oswego High School [2018 Medium Pom Semis] UDA National Dance Team Championship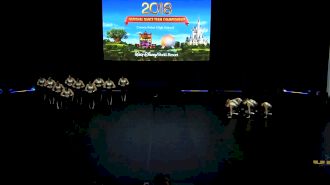 Crown Point High School [2018 Varsity Kick Semis] UDA National Dance Team Championship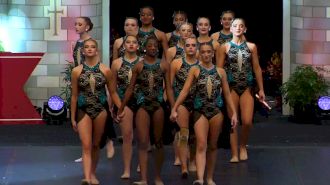 Stevenson High School [2018 Medium Jazz Finals] UDA National Dance Team Championship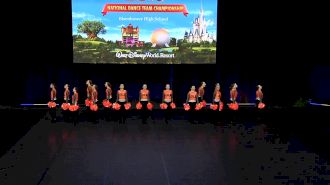 Eisenhower High School [2018 Junior Varsity Pom Finals] UDA National Dance Team Championship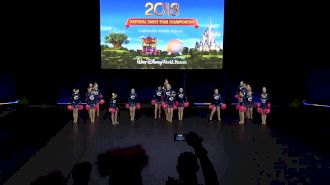 Collierville Middle School [2018 Junior High Pom Finals] UDA National Dance Team Championship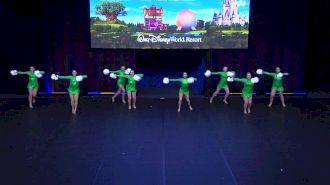 Kelly Walsh High School [2018 Small Pom Prelims] UDA National Dance Team Championship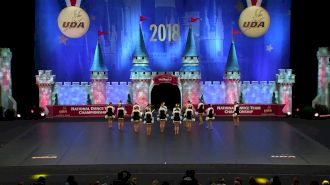 Hendersonville High School [2018 Medium Pom Prelims] UDA National Dance Team Championship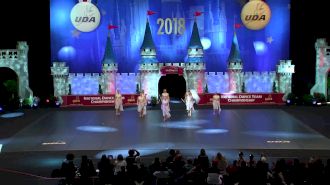 Ponderosa High School [2018 Small Jazz Finals] UDA National Dance Team Championship
Choctawhatchee High School [2018 Small Pom Finals] UDA National Dance Team Championship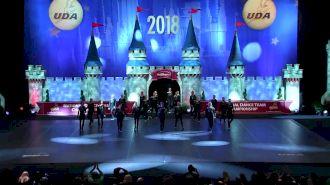 Floyd Central High School [2018 Large Hip Hop Semis] UDA National Dance Team Championship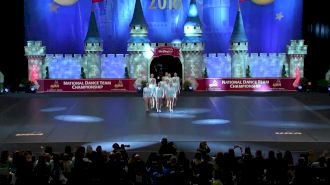 Millard West High School [2018 Small Jazz Finals] UDA National Dance Team Championship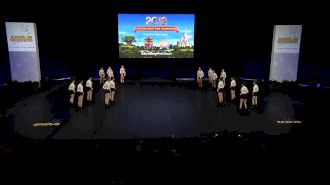 Coral Reef High School [2018 Junior Varsity Hip Hop Finals] UDA National Dance Team Championship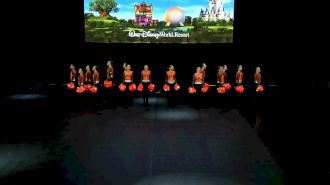 Eisenhower High School [2018 Junior Varsity Pom Semis] UDA National Dance Team Championship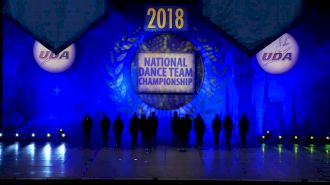 Hendersonville High School [2018 Medium Hip Hop Semis] UDA National Dance Team Championship
Academy of the Holy Angels [2018 Small Pom Finals] UDA National Dance Team Championship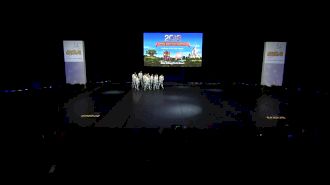 Academy of the Holy Angels [2018 Junior Varsity Hip Hop Finals] UDA National Dance Team Championship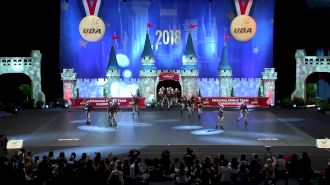 Coral Reef High School [2018 Large Hip Hop Semis] UDA National Dance Team Championship
Lincoln East High School [2018 Large Pom Semis] UDA National Dance Team Championship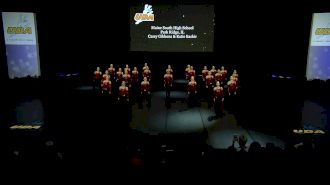 Maine South High School [2018 Varsity Kick Semis] UDA National Dance Team Championship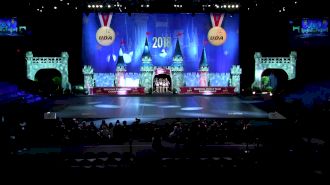 Jenks High School [2018 Large Pom Semis] UDA National Dance Team Championship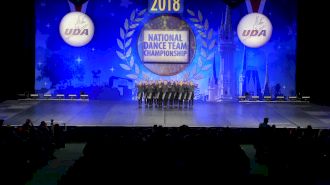 Carlsbad High School [2018 Medium Hip Hop Prelims] UDA National Dance Team Championship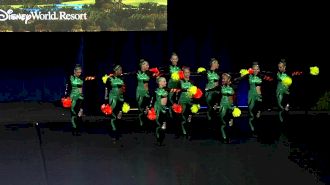 Dance Mania [2018 All Star Senior Pom - Small] UDA National Dance Team Championship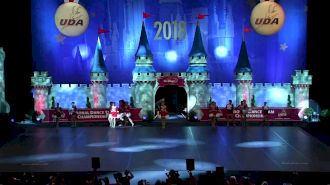 Chaparral High School (AZ) [2018 Medium Pom Finals] UDA National Dance Team Championship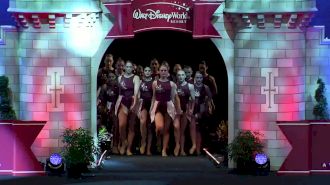 Northville High School [2018 Medium Jazz Finals] UDA National Dance Team Championship
Geneva Community High School [2018 Medium Jazz Finals] UDA National Dance Team Championship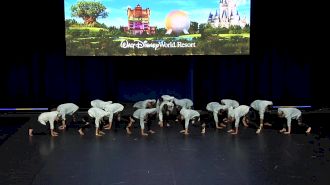 Dance Mania [2018 All Star Open Contemporary/Lyrical] UDA National Dance Team Championship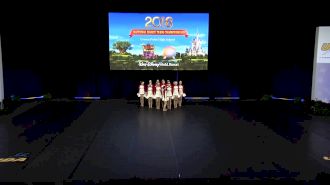 Crown Point High School [2018 Medium Pom Semis] UDA National Dance Team Championship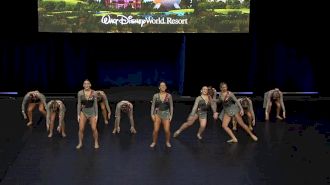 Farragut High School [2018 Small Jazz Prelims] UDA National Dance Team Championship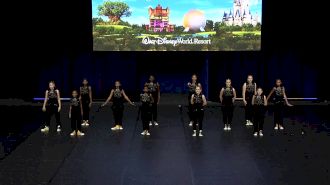 Washington Redskins All Stars [2018 All Star Junior Hip Hop - Small] UDA National Dance Team Championship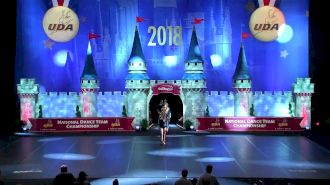 Bentonville High School [2018 Medium Jazz Prelims] UDA National Dance Team Championship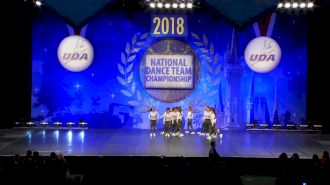 Peters Township High School [2018 Medium Hip Hop Prelims] UDA National Dance Team Championship
Eisenhower High School [2018 Junior High Pom Semis] UDA National Dance Team Championship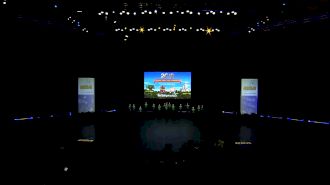 West Fargo High School [2018 Varsity Kick Semis] UDA National Dance Team Championship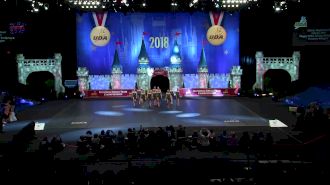 Liberty High School [2018 Small Jazz Finals] UDA National Dance Team Championship
Coral Reef High School [2018 Junior Varsity Jazz Semis] UDA National Dance Team Championship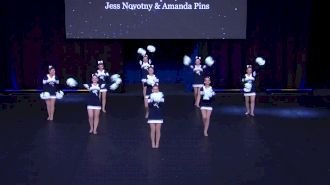 Xavier High School [2018 Small Varsity Pom Semis] UDA National Dance Team Championship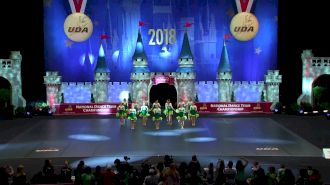 Hamden High School [2018 Medium Pom Finals] UDA National Dance Team Championship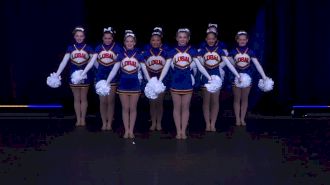 Los Alamitos High School [2018 Small Pom Prelims] UDA National Dance Team Championship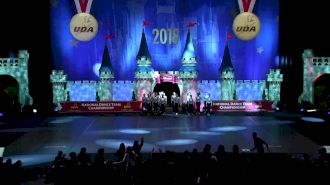 Mountain Brook High School [2018 Varsity High Kick Finals] UDA National Dance Team Championship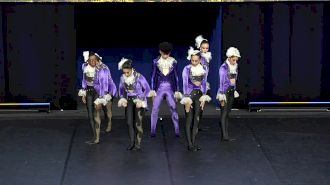 Goddesses Dance Team [2018 All Star Senior Variety] UDA National Dance Team Championship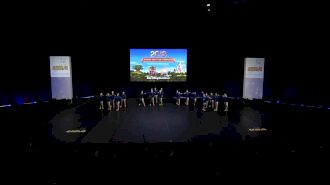 Walsh Intermediate School [2018 Junior High Kick Finals] UDA National Dance Team Championship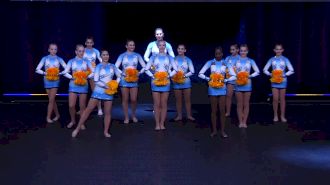 Academy of the Holy Angels [2018 Small Pom Prelims] UDA National Dance Team Championship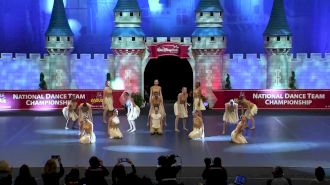 Andrew High School [2018 Medium Jazz Finals] UDA National Dance Team Championship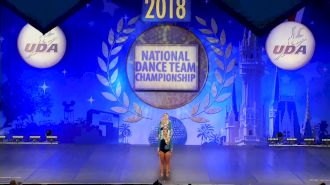 Bentonville High School [2018 Medium Jazz Semis] UDA National Dance Team Championship