Completed,

Jan 18 - 20, 2019
Welcome to the 2019 UCA & UDA College Cheerleading and Dance Team National Championship event hub! Click 'Read More' below to find the very best coverage of the competition including a live stream, the order of competition, results, photos, articles, news, and more!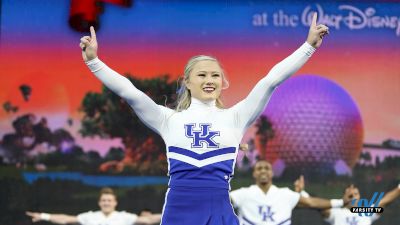 UK Brings Another Title Back To The Bluegrass State
Feb 6, 2019
For the 24th time, the UCA Division lA National Championship title is headed back to the Bluegrass State!
Varsity TV caught up with UK Cheer Head Coach Jomo Thompson to hear more about the championship team.