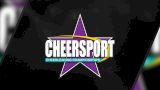 2019 CHEERSPORT Nationals
Feb 23-24
Atlanta, GA
Find Videos
Filter Videos

1903 Videos

Performance Type

All-Star Cheer

1563

All star cheer

334

Division

Youth Small 2 Division A

32

Junior Small 1 D2

31

Junior Small 4

28

Junior Small 2 D2 Division C

27

Junior Medium 2

26

Junior Small 2 D2 Division A

26

Junior Small 2 D2 Division B

26

Junior Small 2 Division A

25

Senior Small 2 Division A

25

International Junior 3

24

Junior Small 2 Division B

24

Junior Small 3 D2 Division A

24

Senior 2 D2

24

Senior Small 4 Division A

24

Youth Small 1 Division A

24

Mini 1 D2

22

Senior Small 2 Division B

22

Senior Small 3 Division B

22

Senior Small Restricted 5

22

Youth Small 1 D2 Division A

22

Youth Small 1 Division B

21

Youth Small 2 D2 Division A

21

Cheerabilities

20

Junior Small 1 Division A

20

Junior Small 2 Division C

20

Junior Small 3 Division A

20

Mini Small 1

20

Senior Coed Small 3

20

Senior Small 3 D2 Division B

20

Youth Small 1 D2 Division B

20

Round

Day 2

891

Day 1

626

Youth Small 2 Division B

33

Youth Medium 2

24

Senior Open Small Coed 5

15

Senior Small 3 D2 Division A

14

Junior Small 3 Division B

13

Senior Medium 3

13

Senior Xsmall Coed 5

13

Junior 4 D2

12

Senior Xsmall 5

12

Junior Medium 3 Division A

11

Junior Medium 3 Division B

10

Junior Small 3 Division C

10

Senior Open 5

10

Senior Restricted 5 D2

10

Senior Small 3 Division A

10

Senior Small 4 Division B

10

Mini 2

9

Senior Coed Small 4 D2

9

Senior Medium 4 Division A

9

Junior Medium 1

8

Junior Medium 4

8

Senior 1

8

Senior Coed Small 4

8

Senior Open Large Coed 5

8

Senior Small 42 D2

8

Senior Small Coed 5

8

Senior Coed Medium 3

7

Senior 1 D2

6

Brand

Program

The Stingray All Stars

76

Brandon All-Stars

32

The Atlanta Jayhawks

29

Cheer Athletics - Charlotte

28

The Stingray Allstars

25

ATA

23

Spirit of Texas

22

Top Gun All Stars

22

Infinity Allstars

21

World Cup

21

ICE

20

Star Athletics

20

Cheer Athletics - Pittsburgh

19

Python All Stars

19

Rockstar Cheer

19

Bay State All Stars

18

Cheerforce San Diego

18

Desert Storm Elite

18

Rockstar Cheer Atlanta

18

Spirit Xtreme

18

ACE Cheer Company - BHM

16

Bama All-Starz

16

Cheer Express Allstars

16

Elite Heat All-Stars

16

GymTyme All-Stars

16

MCC Allstars

16

Victory! All Stars

15

Island Allstars

14

Premier Athletics - Nashville

14

ACX

13

Content Type

Performance

1896

Highlight

3

Preview

3

Show

1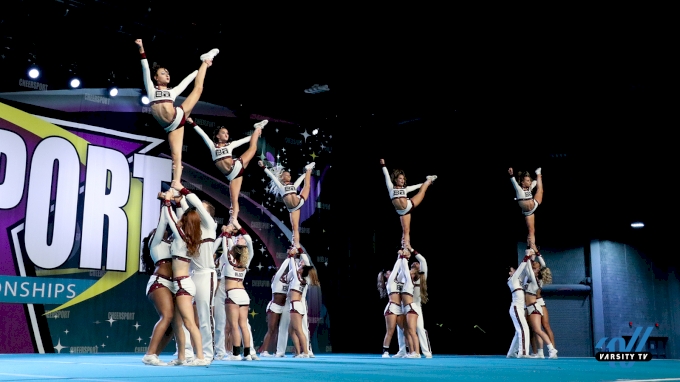 Unlock this video, live events, and more with a subscription!
Get Started
Already a subscriber? Log In
Tune In Now To Watch Four Events LIVE!
Feb 23, 2019
Varsity TV is bringing you LIVE coast-to-coast coverage February 22-24 from the 2019 CHEERSPORT Nationals, NDA High School Nationals, USA Spirit Nationals and USA Collegiate Championships.
---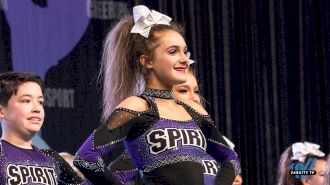 That's A Wrap From CHEERSPORT Nationals 2019!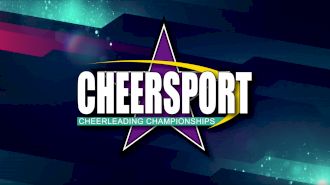 CHEERSPORT Nationals 2019 Bid Reveal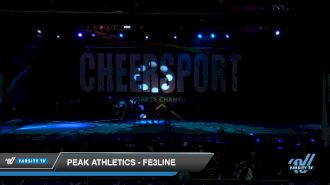 Peak Athletics - Fe3LINE [2019 Senior Small 3 Division B Day 2] 2019 CHEERSPORT Nationals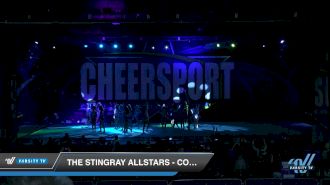 The Stingray Allstars - Combat [2019 Senior Large Restricted 5 Day 2] 2019 CHEERSPORT Nationals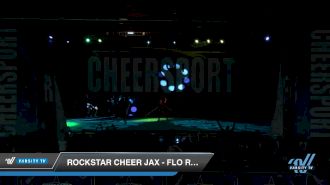 Rockstar Cheer Jax - Flo Rida [2019 Senior Small 3 Division B Day 2] 2019 CHEERSPORT Nationals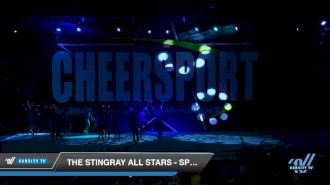 The Stingray All Stars - Spice [2019 Senior Large Restricted 5 Day 2] 2019 CHEERSPORT Nationals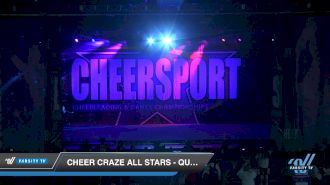 Cheer Craze All Stars - QuadSquad [2019 Senior Coed 4.2 D2 Day 2] 2019 CHEERSPORT Nationals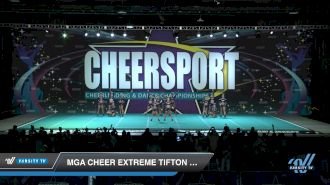 MGA Cheer Extreme Tifton - Cosmic Rays [2019 Senior Small 3 Division B Day 2] 2019 CHEERSPORT Nationals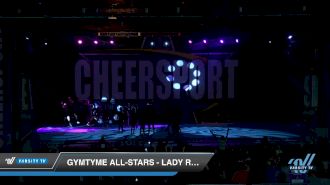 GymTyme All-Stars - Lady Red [2019 Senior Large Restricted 5 Day 2] 2019 CHEERSPORT Nationals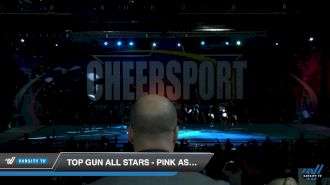 Top Gun All Stars - Pink Assassins [2019 Senior Medium 3 Day 2] 2019 CHEERSPORT Nationals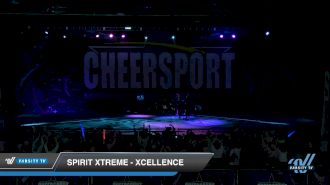 Spirit Xtreme - Xcellence [2019 Senior Small 3 Division B Day 2] 2019 CHEERSPORT Nationals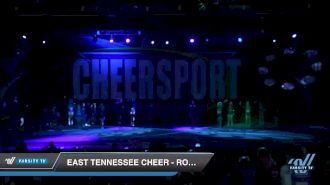 East Tennessee Cheer - Royal Cats [2019 Senior Coed 4.2 D2 Day 2] 2019 CHEERSPORT Nationals