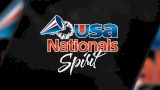 2019 USA Spirit Nationals
Anaheim, CA
Feb 22-24, 2019
Feb 22-24
Anaheim, CA
Find Videos
Filter Videos

879 Videos

Performance Type

Division

Medium Varsity Show Cheer Intermediate (13-16)

43

Small Varsity Show Cheer Intermediate (6-12)

36

Small Varsity Show Cheer Novice (6-12)

31

Small Varsity SongPom Intermediate 4-7

31

Medium Varsity Show Cheer Novice 13-16

30

Co-Ed Varsity Show Cheer Intermediate

28

Group Stunt Intermediate Group A

25

Group Stunt Advanced Group A

24

Group Stunt Advanced Group B

23

Varsity Show Cheer Non-Tumbling Novice

23

Group Stunt Intermediate Group B

22

JV Show Cheer Intermediate

19

Super Varsity Show Cheer Advanced 21-36

19

Super Varsity Show Cheer Intermediate (21-36)

19

Crowdleader Teams

18

Medium Varsity SonPom Intermediate 8-11

18

Small Varsity Show Cheer Non-Tumbling Advanced 6-16

18

Jv Song/Pom Advanced

16

Large Jv Show Cheer Novice (17-36)

16

Medium Varsity SongPom Advanced 8-11

16

Small Co-Ed Varsity Show Cheer Advanced

16

JV SongPom Intermediate

15

Large Varsity Jazz (12-24)

15

Large Varsity Show Cheer Intermediate (17-20)

15

Large Varsity SongPom Intermediate 12-24

15

Medium Varsity Show Cheer Advanced 13-16

15

Medium Varsity SongPom Novice 8-11

15

Small Varsity Jazz 4-7

15

Medium Jv Show Cheer Novice (13-16)

14

Small Varsity SongPom Novice 4-7

14

Round

Brand

Program

CA

31

AZ

13

NV

8

Rosary Academy

8

California High School Whittier

7

Cactus Shadows High School

6

Crescenta Valley High School

6

Tesoro High School

6

Yorba Linda High School

6

Cerritos High School

5

Gilbert

5

Notre Dame Preparatory High School

5

Salpointe Catholic High School

5

Seton Catholic High School

5

Aliso Niguel High School

4

Buchanan

4

California

4

Casteel High School

4

Centennial High School

4

Channel Islands High School

4

Citrus Valley

4

Clovis North High School

4

Cypress High School

4

Downey

4

Downey High School

4

Highland

4

Mountain Ridge High School

4

Northview

4

Orange Lutheran High School

4

Red Mountain

4

Brand Full Name

United Spirit Association

6

Content Type

Performance

870

Highlight

5

Preview

3

Interview

1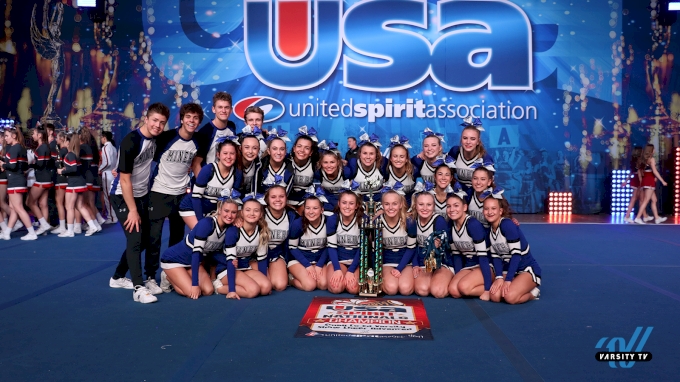 Bingham Takes Home Back-To-Back Titles At USA Spirit!
Feb 24, 2019
Bingham High School took home back-to-back titles at USA Spirit 2019!
---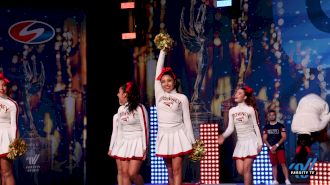 The Crowdleader Team Division Was A Hit At USA Spirit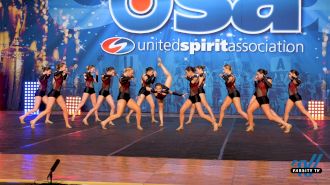 A Look Back At Large Varsity Jazz From USA Spirit!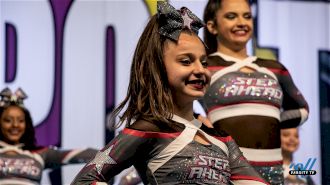 Don't Miss Out On Final Day Of Our Championship Weekend!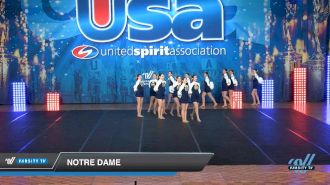 Notre Dame [2019 Large Varsity Song/Pom Novice (12-24) Day 2] 2019 USA Spirit Nationals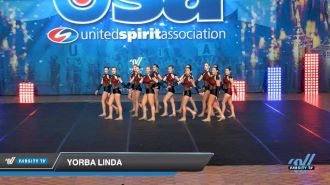 Yorba Linda [2019 Large Varsity Jazz (12-24) Day 2] 2019 USA Spirit Nationals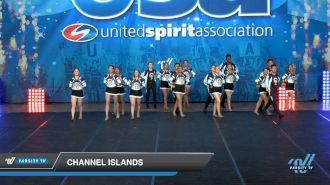 Channel Islands [2019 Large Varsity Song/Pom Novice (12-24) Day 2] 2019 USA Spirit Nationals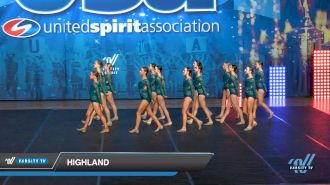 Highland [2019 Large Varsity Jazz (12-24) Day 2] 2019 USA Spirit Nationals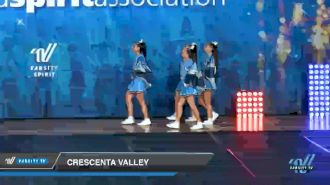 Crescenta Valley [2019 Pep Flag - 2 Flags Novice Day 2] 2019 USA Spirit Nationals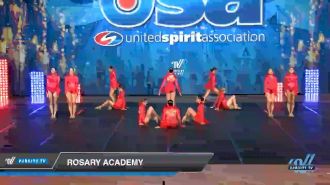 Rosary Academy [2019 Large Varsity Jazz (12-24) Day 2] 2019 USA Spirit Nationals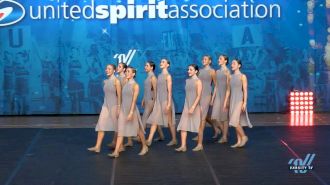 Mountain View [2019 Medium Varsity Jazz (8-11) Day 2] 2019 USA Spirit Nationals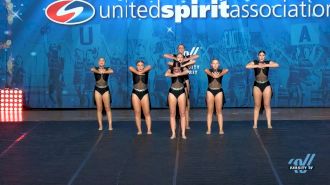 Higley [2019 Small Varsity Jazz (4-7) Day 2] 2019 USA Spirit Nationals
California [2019 Freshman Song/Pom Novice Day 2] 2019 USA Spirit Nationals