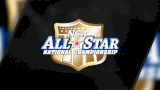 2019 NCA All-Star Nationals
Dallas, TX
Mar 1-3, 2019
Mar 1-3
Dallas, TX
Find Videos
Filter Videos

2664 Videos

Performance Type

All star-cheer

2653

All-Star Cheer

1

Division

L2 Small Junior D2

142

L3 Small Junior D2

109

L3 Small Senior D2

97

L2 Small Youth D2

83

L1 Small Youth D2

68

L2 Small Junior

63

L2 Small Senior D2

60

L3 Small Junior

60

L3 Small Senior Coed D2

55

L4 Small Senior D2

54

L1 Small Junior D2

51

L4 Small Senior

51

L2 Small Senior

50

L3 Small Senior

49

L5 Senior XS

47

L5 Senior XS Coed

47

L4 Small Senior Coed D2

43

L2 Small Youth

42

L5 Small Senior Restricted Coed

41

L1 Small Youth

38

L4 Small Junior D2

37

L5 Small Senior Restricted

37

L1 Mini D2

36

L1 Small Junior

34

L4 International Junior

34

L5 Small Senior Open Coed

34

L5 Senior Small Coed

32

L3 International Junior

31

L3 Youth D2

31

L2 International Junior

30

Round

Brand

Program

Coahuila

7

Riot Xtreme Cheer

7

Elite Athletics Cheer

5

Adrenaline Allstars Spark

4

All Star Jalisco

4

Cheer Florida All Stars Goddesses

4

Cheer Sport Sharks Great White Sharks

4

Cheer Station

4

Dream Athletics Bling

4

Envy Cheer Flex

4

Express Cheer Exceptional

4

Iconic All Stars

4

LA Chaos Athletics

4

Las Vegas All Stars Rouge

4

New Jersey Spirit Explosion Bombshells

4

Pyramid Athletics

4

TexStar Athletics

4

Ts Tumbling Kryptonite

4

ACE Fury

3

ACE Smoke

3

ACX Crazy Jags

3

ACX Purple Reign

3

All 4 Cheer Flash

3

All 4 Cheer Illuminate

3

All 4 Cheer Lady Lava

3

All-Star Revolution Justice

3

All-Star Revolution Mighty

3

All-Star Revolution Triumph

3

Apex Cheer Elite Code Red

3

Arizona Element Elite Vibranium

3

Brand Full Name

National Cheerleaders Association

2664

Skill

Content Type

Performance

2653

Highlight

5

Interview

3

Preview

2

Feature

1

Level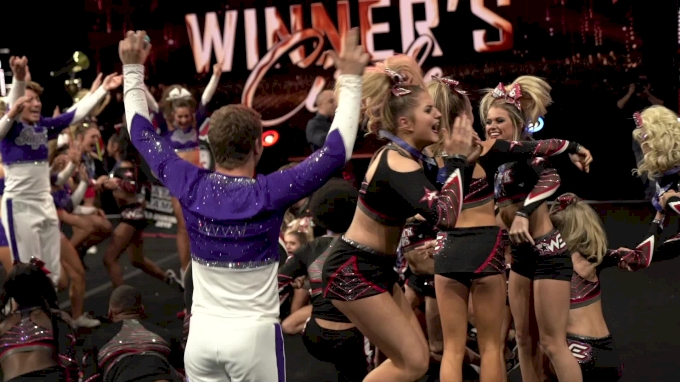 Woodlands Elite Black Ops Wins Big At NCA All-Star
Mar 21, 2019
Woodlands Elite Black Ops is back on top in the L5 Medium Senior Coed division after two hit-zero routines at NCA All-Star Nationals 2019. Varsity TV caught up with Head Coach Jessica Marshall to hear more about their weekend.
---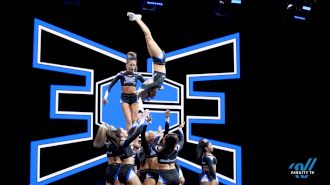 Finding Their Confidence: East Celebrity Elite Black Diamonds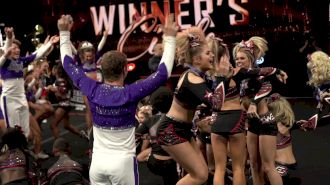 Woodlands Elite Black Ops Wins Big At NCA All-Star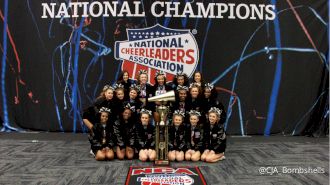 CJA Bombshells Wins Their First NCA Title!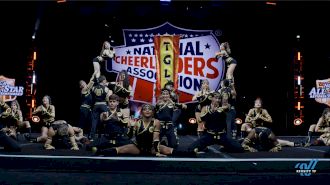 Top Gun TGLC Takes Back The Large Coed Title At NCA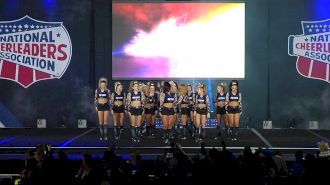 Idaho Inferno Scorch Queens [2019 L3 Medium Senior D2 Day 2] 2019 NCA All Star National Championship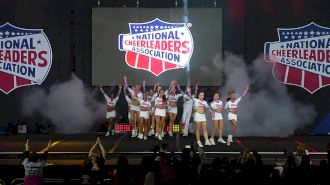 Extreme Cheer & Tumble Diamonds [2019 L3 Small Senior Coed D2 Day 2] 2019 NCA All Star National Championship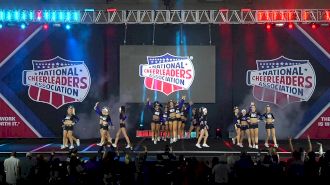 ACC Senior Platinum [2019 L3 Medium Senior D2 Day 2] 2019 NCA All Star National Championship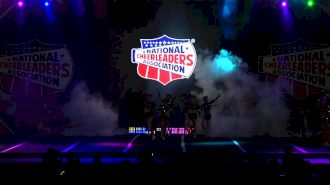 Cheer Station Mercury [2019 L3 Medium Senior D2 Day 2] 2019 NCA All Star National Championship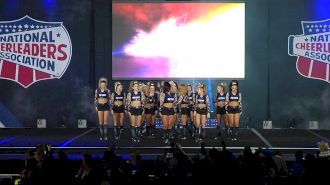 Idaho Inferno Scorch Queens [2019 L3 Medium Senior D2 Day 2] 2019 NCA All Star National Championship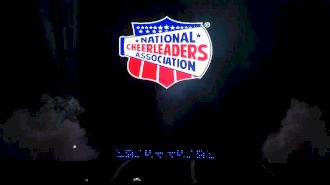 Top Gun All Stars C3 [2019 L3 Medium Senior Coed Day 2] 2019 NCA All Star National Championship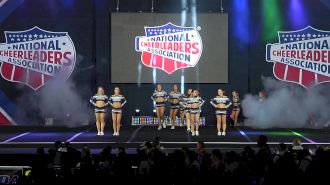 Reign Athletics Queens [2019 L3 Medium Senior D2 Day 2] 2019 NCA All Star National Championship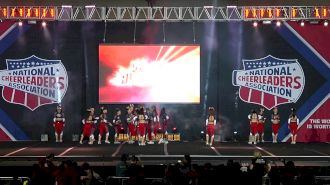 Valley All-Stars Wildstars [2019 L3 Small Senior Coed D2 Day 2] 2019 NCA All Star National Championship