2018 WSF All Star Cheer and Dance Championship
Louisville, KY
Dec 8-9, 2018
Dec 8-9
Louisville, KY
Find Videos
Filter Videos

836 Videos

Performance Type

All-Star Cheer

520

All-Star Dance

298

Division

Junior - D2 - Small

51

Junior - Small

51

Senior

47

Senior - D2

32

Senior Coed - Small

24

Junior - Medium

23

Youth - D2

18

Senior Hip Hop Small

17

Senior - D2 - Small

16

Senior Coed XSmall

16

Senior Coed - Medium

16

Youth

16

Youth - D2 - Small

14

Senior XSmall

13

Senior Jazz Small

12

Youth Hip Hop

12

Mini Hip Hop

11

Senior Hip Hop Large

11

Senior Restricted Coed - Small

11

Youth - Small

11

International Junior

10

Junior Hip Hop Large

10

Junior Hip Hop Small

10

Junior Jazz Small

10

Senior Pom Small

10

Youth Pom Small

10

Youth ContemporaryLyrical Small

9

Junior Coed Hip Hop

8

Junior ContemporaryLyrical Small

8

Mini

8

Round

Brand

Program

The Vision Dance Center

41

Star Performance Centre

38

Foursis Dance Academy

30

Energizers

24

GymTyme All-Stars

21

Cheer Athletics Pittsburgh

19

Cheer Athletics - Columbus

18

Premier Athletics - Knoxville North

18

Central Jersey All Stars

17

Cheer Extreme

17

Cheer Extreme - Charlotte

16

Cheer St Louis

16

Rain Athletics

15

Cheer Legendz

14

Dollhouse Dance Factory

14

GymTyme Illinois

14

Planet Dance

14

Rainbow Dance Academy

14

Starlites Dance

14

Team Illinois Cheer

14

The Stingray Allstars

14

Top Gun All Stars

14

Premier Athletics - Nashville

13

Step One All Stars - North

13

Brookfield Center for the Arts

12

Dance Unlimited

12

Indiana Ultimate

12

Legends Cheer Academy II

12

Clarksville Cheer Extreme

11

GU Shamrocks

11

Skill

Content Type

Performance

818

Event Archive

14

Highlight

2

Interview

1

Preview

1

Level

Level 5

144

Level 3

121

Level 2

96

Level 4

85

Level 1

39

Level 4.2

20

Level 11

11

Level 21

2

Level 32

1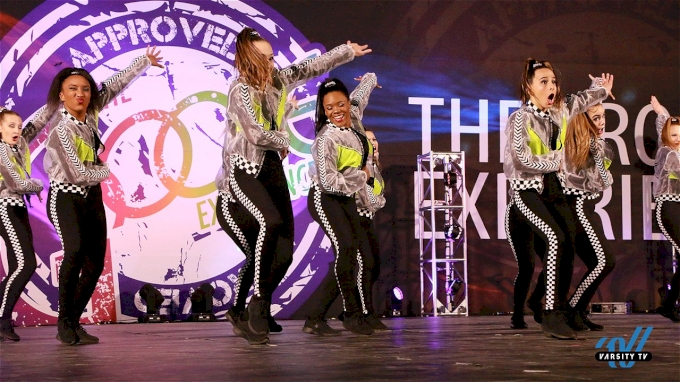 Watch Top Dance Moments From Day 1!
Dec 9, 2018
Watch top moments from Day 1 at The Groove Experience in Louisville, KY!
Tune in to Varsity TV today to watch teams take the stage once again with the hopes of earning a title and a bid to one of the end of season championship events.
---
How To Watch
Join Varsity TV PRO now to stream live Varsity TV competitions & events anytime, on any device!
TV: Available on Roku & Apple TV 4 -- download the FloSports TV app now.
*FloCheer PRO subscribers, you can use your existing login to access to all Varsity TV premium content, live streaming competitions and events.
Join Varsity TV For A Year & Get A FREE Gift!
We're celebrating the start of the 2018-19 cheerleading and dance season with a token of our appreciation for ALL new, upgraded and existing yearly Varsity TV members. Join now to get this hooded backpack, a $70 value, for FREE our thank you gift to you!
---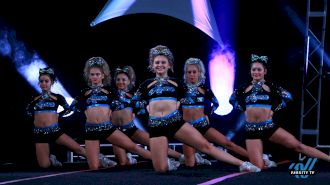 Rain Athletics Aqua Takes The Top Spot At WSF

EPA AllStars Mini Coed Hip Hop Day 1 Lil Big Bank Crew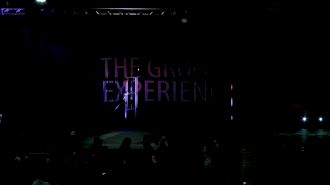 Planet Dance Mini Hip Hop Day 1 Mini Hip Hop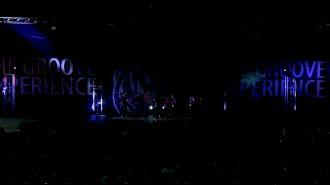 EPA AllStars Mini Hip Hop Day 1 BabyGirlz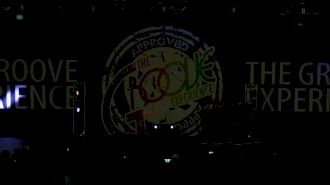 Midwest Cheer Elite IL-Senior Hip Hop - Small-Day 2-Roulette-All-Star Dance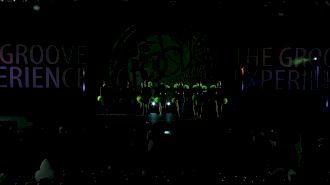 Planet Dance Mini Pom - Large Day 1 Mini Pom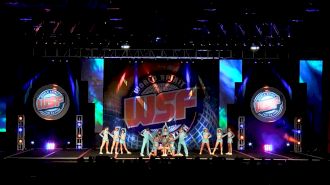 Smack PowerCore Athletics-L5 Senior Restricted Coed - D2 - Small-Day 1-Smack Cats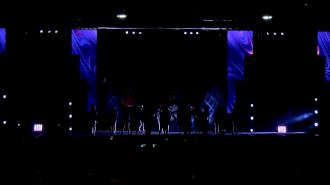 Step One All Stars - North-L4 Senior-Day 1-Fantastic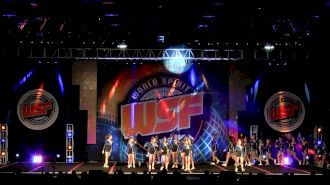 Cheer Athletics - Pittsburgh-L4.2 Senior-IronCats-All-Star Cheer-Day 2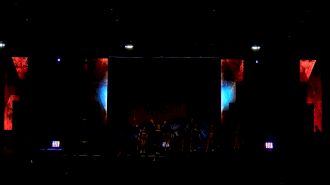 GymTyme Illinois-L5 Senior Restricted Coed - Small-Day 1- Twist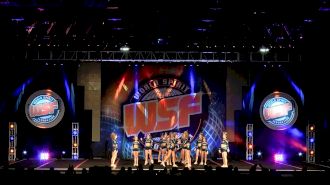 Rain Athletics-L4.2 Senior-Electric-All-Star Cheer-Day 2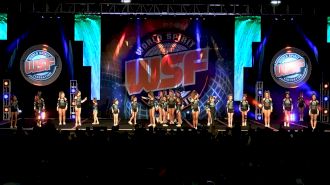 Cheer Extreme-L4 Junior - Medium-Day 1-J4-All-Star Cheer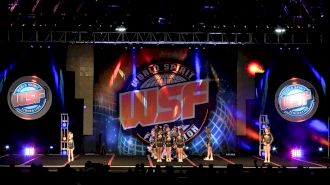 Motor City Cheer-L4 Junior - D2 - Small-Diamonds-All-Star Cheer-Day 2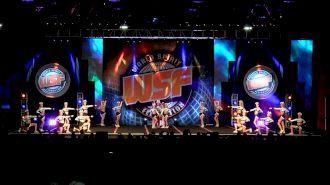 Premier Athletics - Nashville-L4 Senior-Royal Ladies-All-Star Cheer-Day 2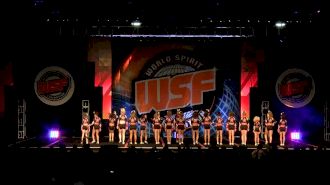 GymTyme Illinois-L4 Senior-Snap-All-Star Cheer-Day 2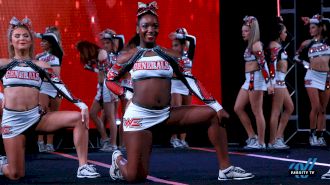 Day 2 Highlights From WSF Louisville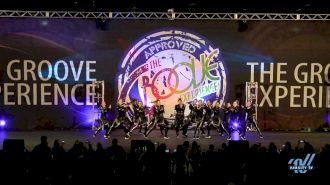 Dollhouse Dance Factory - Chun-Li [2018 Open Hip Hop Elite Day 2] 2018 WSF All Star Cheer and Dance Championship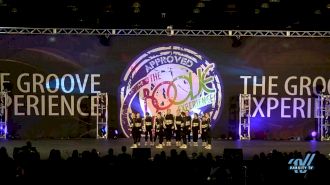 Star Performance Centre - Youth Elite Small Hip Hop [2018 Youth Prep Hip Hop Day 2] 2018 WSF All Star Cheer and Dance Championship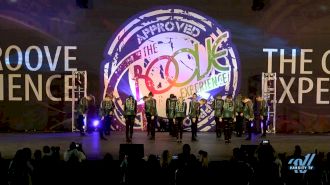 The Vision Dance Center - Youth Prep Hip Hop [2018 Youth Prep Hip Hop Day 2] 2018 WSF All Star Cheer and Dance Championship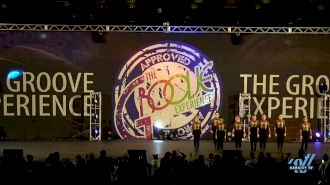 Indiana Invasion - International [2018 Youth Hip Hop Day 2] 2018 WSF All Star Cheer and Dance Championship
Dollhouse Dance Factory - Wild Wild West [2018 Youth Hip Hop Day 2] 2018 WSF All Star Cheer and Dance Championship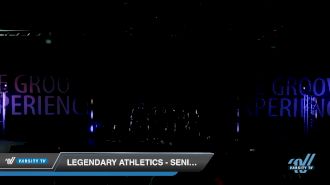 Legendary Athletics - Senior Large [2018 Senior Hip Hop - Large Day 2] 2018 WSF All Star Cheer and Dance Championship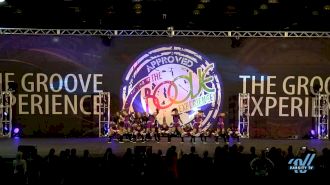 Planet Dance - Youth Hip Hop [2018 Youth Hip Hop Day 2] 2018 WSF All Star Cheer and Dance Championship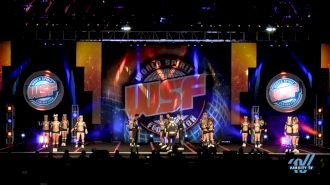 Top Gun All Stars - 44Open [2018 International Open Coed 4 Day 2] 2018 WSF All Star Cheer and Dance Championship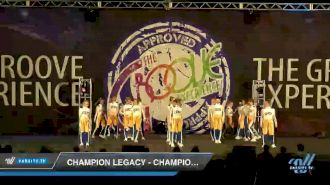 Champion Legacy - Champion Legacy [2018 Senior Hip Hop - Large Day 2] 2018 WSF All Star Cheer and Dance Championship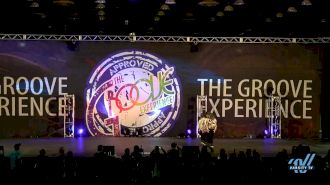 Premier Athletics - Knoxville North - Babyback Sharks [2018 Youth Hip Hop Day 2] 2018 WSF All Star Cheer and Dance Championship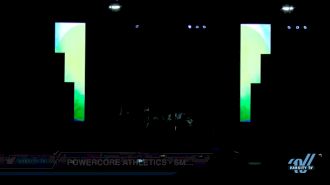 PowerCore Athletics - Smack Cats [2018 Senior Restricted Coed - D2 - Small 5 Day 2] 2018 WSF All Star Cheer and Dance Championship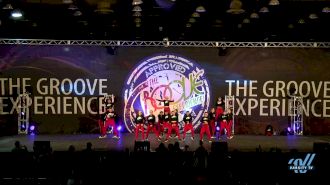 Brookfield Center for the Arts - BCA Senior All Stars [2018 Senior Hip Hop - Large Day 2] 2018 WSF All Star Cheer and Dance Championship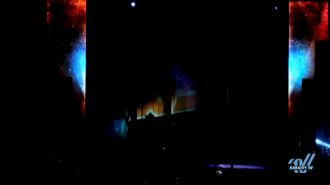 Cheer Extreme - Charlotte - Prodigy [2018 International Senior Coed 4 Day 2] 2018 WSF All Star Cheer and Dance Championship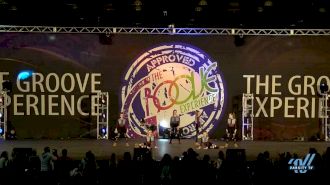 Premier Athletics - Northern Kentucky - Youth Elite [2018 Youth Hip Hop Day 2] 2018 WSF All Star Cheer and Dance Championship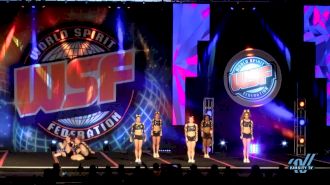 Westside Cougars All Stars - 7 [2018 Senior Open 4 Day 2] 2018 WSF All Star Cheer and Dance Championship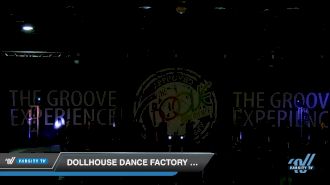 Dollhouse Dance Factory - Hustle [2018 Senior Hip Hop - Large Day 2] 2018 WSF All Star Cheer and Dance Championship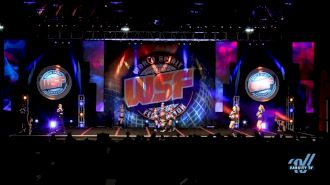 Royal Cheer Xtreme - Reign [2018 Senior Restricted Coed - D2 - Small 5 Day 2] 2018 WSF All Star Cheer and Dance Championship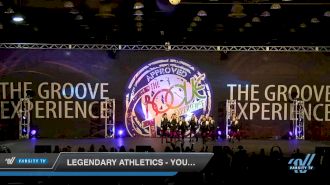 Legendary Athletics - Youth Elite [2018 Youth Hip Hop Day 2] 2018 WSF All Star Cheer and Dance Championship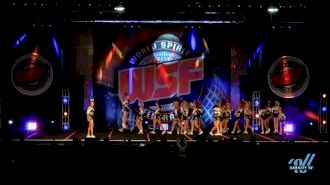 Louisiana Cheer Force - Twilight [2018 International Senior 4 Day 2] 2018 WSF All Star Cheer and Dance Championship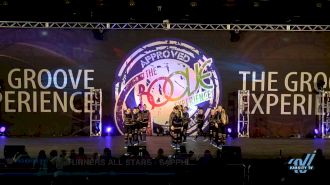 Turners All Stars - Sapphires [2018 Senior Hip Hop - Large Day 2] 2018 WSF All Star Cheer and Dance Championship
Legends Cheer Academy II - BankRoll [2018 Senior - D2 4 Day 2] 2018 WSF All Star Cheer and Dance Championship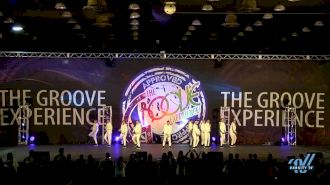 Dollhouse Dance Factory - Blessed [2018 Junior Coed Hip Hop Day 2] 2018 WSF All Star Cheer and Dance Championship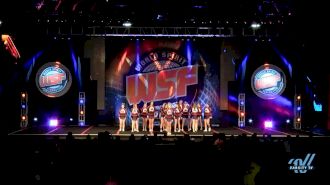 United All Stars - Code Red [2018 Senior Restricted Coed - D2 - Small 5 Day 2] 2018 WSF All Star Cheer and Dance Championship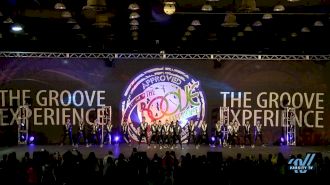 Cheer Legendz - Saberz [2018 Senior Coed Hip Hop - Large Day 2] 2018 WSF All Star Cheer and Dance Championship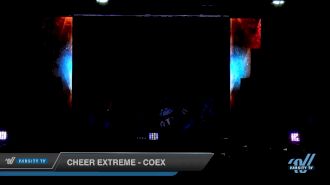 Cheer Extreme - Coex [2018 Senior Coed - Medium 3 Day 2] 2018 WSF All Star Cheer and Dance Championship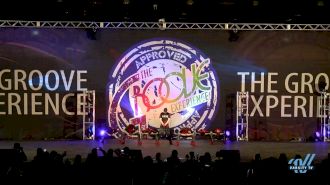 EPA AllStars - The KR3W [2018 Junior Coed Hip Hop Day 2] 2018 WSF All Star Cheer and Dance Championship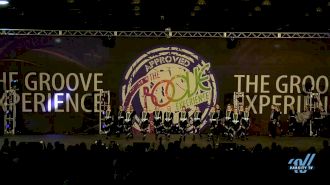 Star Performance Centre - Senior Elite Hip Hop [2018 Senior Coed Hip Hop - Large Day 2] 2018 WSF All Star Cheer and Dance Championship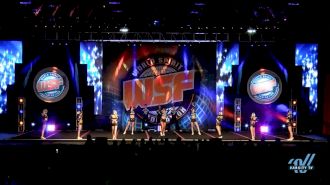 Bluegrass Athletics - Blackout [2018 Senior Restricted Coed - D2 - Small 5 Day 2] 2018 WSF All Star Cheer and Dance Championship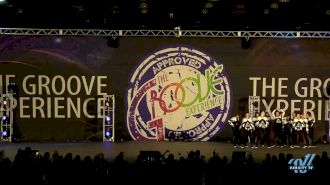 Legendary Athletics - Junior Coed Elite [2018 Junior Coed Hip Hop Day 2] 2018 WSF All Star Cheer and Dance Championship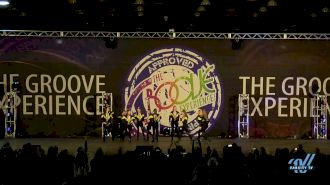 Legendary Athletics - Junior Elite [2018 Junior Hip Hop - Small Day 2] 2018 WSF All Star Cheer and Dance Championship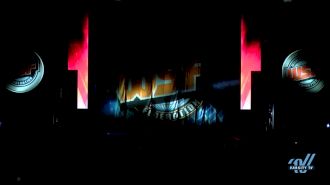 GymTyme All-Stars - Blackout [2018 Senior Coed - Medium 3 Day 2] 2018 WSF All Star Cheer and Dance Championship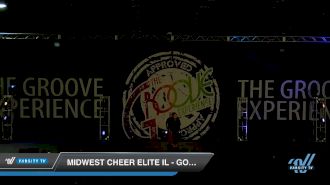 Midwest Cheer Elite IL - Golden Girls & a Guy [2018 Junior Coed Hip Hop Day 2] 2018 WSF All Star Cheer and Dance Championship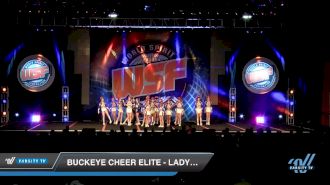 Buckeye Cheer Elite - Lady Cats [2018 Senior - D2 4 Day 2] 2018 WSF All Star Cheer and Dance Championship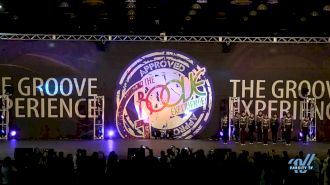 Dollhouse Dance Factory - JLO [2018 Junior Hip Hop - Small Day 2] 2018 WSF All Star Cheer and Dance Championship
Iconic All Stars - Lady Sirens [2018 Senior - D2 2 Day 2] 2018 WSF All Star Cheer and Dance Championship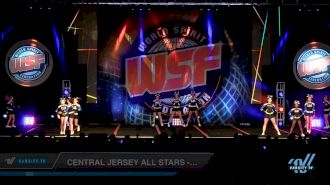 Central Jersey All Stars - RATED R [2018 Senior Restricted Coed - Small 5 Day 2] 2018 WSF All Star Cheer and Dance Championship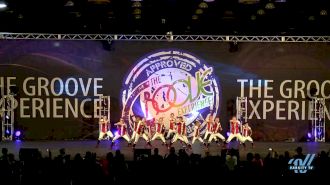 Cheer Legendz - Tigerz [2018 Youth Coed Hip Hop Day 2] 2018 WSF All Star Cheer and Dance Championship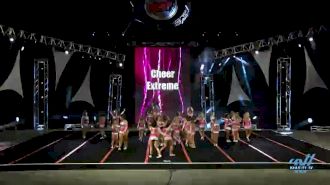 Cheer Extreme - Lady Lux [2018 International Open - Non Tumbling 5 Day 2] 2018 WSF All Star Cheer and Dance Championship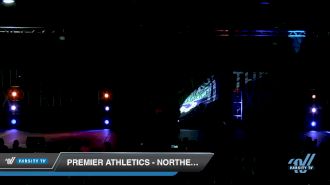 Premier Athletics - Northern Kentucky - Junior Elite [2018 Junior Hip Hop - Small Day 2] 2018 WSF All Star Cheer and Dance Championship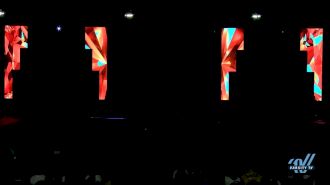 Full Out Tumble and Cheer - Dauntless [2018 Senior Coed - Small 3 Day 2] 2018 WSF All Star Cheer and Dance Championship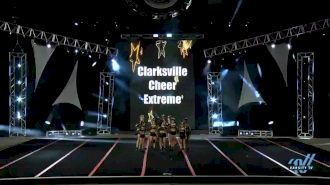 Clarksville Cheer Extreme - Honor [2018 Senior - D2 2 Day 2] 2018 WSF All Star Cheer and Dance Championship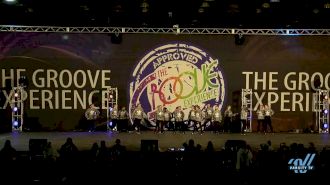 The Vision Dance Center - The Vision Youth Allstars [2018 Youth Coed Hip Hop Day 2] 2018 WSF All Star Cheer and Dance Championship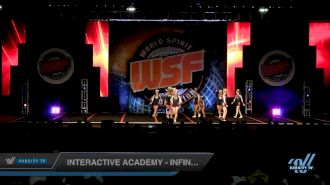 Interactive Academy - Infinity [2018 Senior - D2 4 Day 2] 2018 WSF All Star Cheer and Dance Championship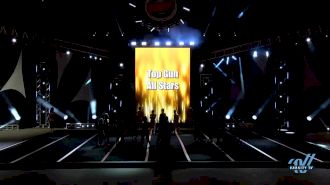 Top Gun All Stars - Sci5 [2018 International Open - Small Coed 5 Day 2] 2018 WSF All Star Cheer and Dance Championship