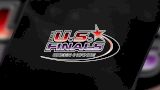 2019 The U.S. Finals: Pensacola
Apr 27-28
Pensacola, FL
Find Videos
Filter Videos

163 Videos

Division

Senior

15

Junior D2

14

Senior D2

10

Junior

7

Senior Coed

7

Youth

5

Junior Medium

3

Junior Small

3

Mini

3

Senior Coed - D2

3

Fury

2

International Junior

2

Queens

2

Senior Open

2

Shimmer

2

Team Spirit

2

ACE Cheer Company- Dreamcatchers

1

ACE Dragonflies

1

Albany Elite Tiger Paws

1

Apollo

1

Baby Blue

1

Belmont Beauties

1

Black Out

1

Blackout

1

CANDY THE KISSES

1

Central Park Bulldogs

1

Crown Jewels

1

Crusaders

1

DAZZLE

1

Electra

1

Round

Day 2

74

1000 AM

1

1004 AM

1

1008 AM

1

1012 AM

1

1016 AM

1

1032 AM

1

1036 AM

1

1040 AM

1

1044 AM

1

1048 AM

1

1052 AM

1

1056 AM

1

1100 AM

1

1104 AM

1

115 PM

1

119 PM

1

1215 PM

1

1219 PM

1

1223 PM

1

1227 PM

1

123 PM

1

1231 PM

1

1235 PM

1

1239 PM

1

1243 PM

1

1247 PM

1

1251 PM

1

1255 PM

1

1259 PM

1

Program

Infinity Allstars

7

Diamond Elite

6

Cheer City United

5

Rock Solid Elite

5

Stembridge Colts

5

JAM Athletics

4

KCX Elite

4

Palmetto Cheer Elite

4

ACE Cheer Company - River Region

3

Clarksville Cheer Extreme

3

Douglasville Cheer Stars

3

Epic Athletics

3

Infinity Athletics

3

LGC Extreme

3

Louisiana Cheer Force

3

Louisiana Elite Allstars

3

Royal Athletics

3

Smith County Elite

3

Southeastern Elite Cheerleading

3

Spirit Xplosion

3

Suwannee Spirit

3

TKO

3

Team Spirit All Stars

3

Xtreme Allstars

3

ACE Cheer Company - JAS

2

ACE Cheer Company - PC

2

Bannons Cheer Force

2

Cheer Extreme All-Starz

2

Cheer Madness Elite

2

Cheertastic All Stars

2

Performance Type

Level

Level 3

38

Level 2

19

Level 4

13

Level 4.2

4

All Star

2

Youth/Rec

2

Level 11

1

Content Type

Performance

160

Full Replay

2

Highlight

1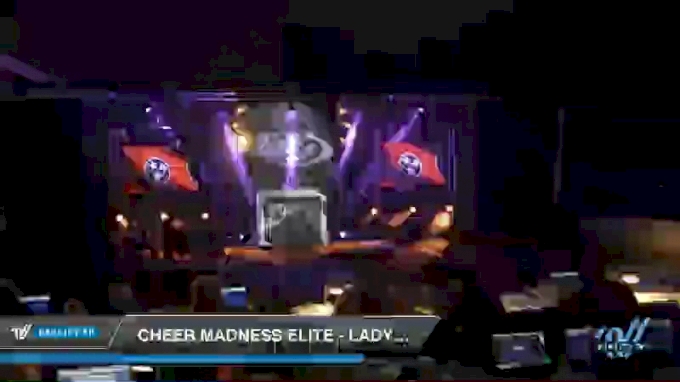 Unlock this video, live events, and more with a subscription!
Get Started
Already a subscriber? Log In
Cheer Madness Elite - Lady Violets [2019 Junior - D2 3 Day 2] 2019 US Finals Pensacola
Apr 29, 2019
Join Varsity TV for exclusive access to this video and the complete library of archived competition videos, all live competitions and events, and original documentaries! Under US copyright law, we are unable to provide sound on videos post-performance.
---