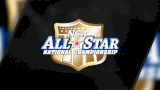 2020 NCA All-Star National Championship
Feb 28 - Mar 1
Dallas, TX
Find Videos
Filter Videos

2741 Videos

Division

L2 Small Junior D2

128

L3 Small Junior D2

128

L2 Small Youth

104

L1 Small Youth D2

84

L3 International Junior

80

L2 Small Junior

76

L3 Small Senior D2

74

L2 Small Senior D2

60

L4 Small Senior D2

60

L3 Small Junior

54

L1 Small Junior D2

50

L4 Small Senior

50

L6 Senior Open Small Coed

44

L3 Small Senior Coed D2

40

L5 Small Senior Coed

40

L6 XS Senior

40

L2 International Junior

38

L1 Small Junior

36

L3 Medium Junior

36

L2 Small Senior

34

L6 XS Senior Coed

34

L4 Small Senior Coed D2

32

L5 Small Senior

32

L3 Small Senior

30

L4 Small Junior

30

L6 Senior Open

30

L2 Medium Junior

28

L2 Medium Youth

28

L6 International Open NT Coed

28

L4 International Junior Coed

26

Round

Program

Woodlands Elite - OR

20

Stars Vipers - San Antonio

19

Cheer Athletics - Plano

18

Louisiana Cheer Force

18

The Stingray Allstars - Marietta

14

World Cup

14

All-Star Revolution

10

Cheer Eclipse

10

Spirit of Texas

10

Stars Vipers - Katy

10

The California All Stars - San Marcos

10

Totally Tumbling Gym

10

Cheer Extreme - Kernersville

8

Cheer Extreme - Raleigh

8

East Celebrity Elite

8

Icon Cheer

8

Prodigy All-Stars

8

Thunder Extreme

8

Top Gun All Stars - Miami

8

Texas Empire

7

Beyond Allstars

6

Brandon All-Stars

6

Cheer Athletics - Pittsburgh

6

Cheer Central Suns

6

EXTREME Tumble & Cheer

6

ICE

6

Macs Allstar Cheer

6

Power House All Stars

6

Southern Athletics

6

The California All Stars - Las Vegas

6

Brand Full Name

National Cheerleaders Association

2720

CHEERSPORT

1

Universal Cheerleaders Association

1

Skill

Performance Type

All star cheer

2681

Cheer

20

Level

Content Type

Performance

2682

Full Replay

20

All Access

12

Interview

12

Highlight

8

Preview

4

News

1

Recap

1

Routine

1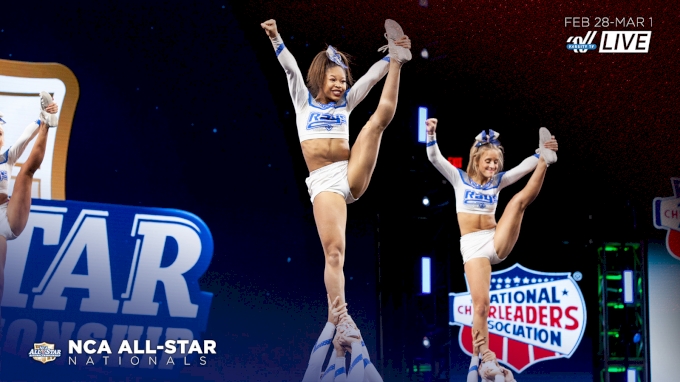 Unlock this video, live events, and more with a subscription!
Get Started
Already a subscriber? Log In
Find Out How Peach Perfected Their Stunts For NCA
Mar 1, 2020
Varsity TV caught up with The Stingray Allstars Peach after their Day 1 performance at NCA to find out how they prepared to keep their momentum up after CHEERSPORT.
[WATCH] The Stingray Allstars Peach
Music Courtesy of New Level Music.
---