Welcome to the 2021 UCA & UDA College Cheerleading & Dance Team National Championship event hub! Click 'Read More' below to find the very best coverage of the competition including a live stream, the order of competition, results, photos, articles, news, and more!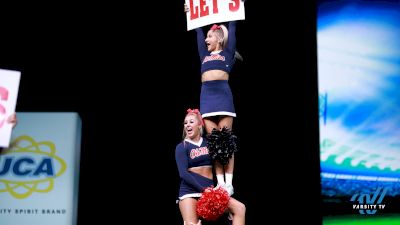 Ole Miss All Girl Game Day Raw Moment!
Apr 27, 2021
The University of Mississippi All Girl team prepares to take the mat for the first time this season at the 2021 UCA College Cheerleading National Championship!