Welcome to the 2021 UCA & UDA College Cheerleading & Dance Team National Championship event hub! Click 'Read More' below to find the very best coverage of the competition including a live stream, the order of competition, results, photos, articles, news, and more!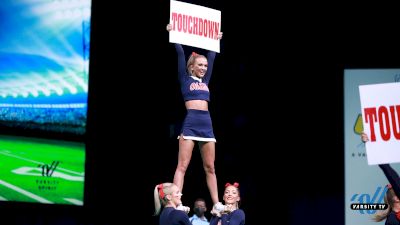 A Piece Of Oxford: University of Mississippi All Girl
Apr 27, 2021
The All Girl team from the University of Mississippi brings a piece of Oxford to the mat during their game day performance!