Welcome to the 2022 UCA & UDA College Cheerleading and Dance Team National Championship event hub! Click 'Read More' below to find the very best coverage of the competition including a live stream, the order of competition, results, photos, articles, news, and more!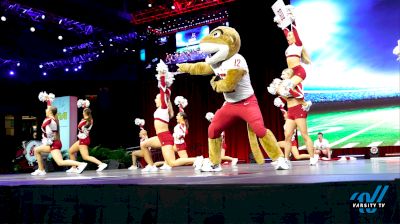 Washington State Showcases Their Spirited Traditions At UDA
Jan 14, 2022
Washington State University took second place last season as they competed Virtually in Division IA Game Day and this year the Cougars have returned to Orlando to showcase their sideline spirit.
Varsity TV caught up with the team after Semi-FInals to find out what game day traditions they incorporated into their spirited routine this weekend.
---