Welcome to the 2022 UCA & UDA College Cheerleading and Dance Team National Championship event hub! Click 'Read More' below to find the very best coverage of the competition including a live stream, the order of competition, results, photos, articles, news, and more!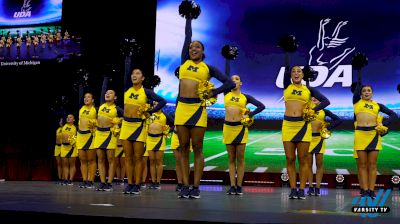 University of Michigan: A Passion For Game Day
Jan 15, 2022
The University of Michigan took on the DIA Dance Game Day Finals and truly let their passion for Game Day show during their performance.
Varsity TV caught up with the Wolverines to chat about their over-the-top fan base and how their pristine practice styles help create the perfect game day routine.