Welcome to The D2 Summit 2022 event hub! Click 'Read More' below to find the very best coverage of the competition including a live stream, the order of competition, results, photos, articles, news, and more!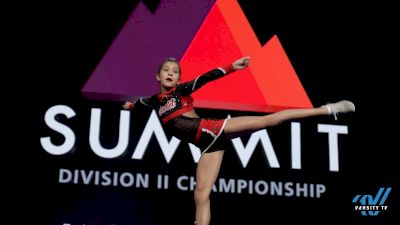 LA Cheerz Allstarz Scarlet Works Towards Another Title
May 7, 2022
Coming off a big win at NCA All-Star Nationals, LA Cheerz Allstarz Scarlet is in Orlando working to take home another title in the L5 Junior Small division. Varsity TV caught up with the team after their Semi-FInals performance to hear how they are working for a win at The D2 Summit 2022.
---