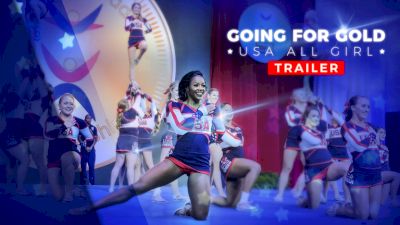 Going For Gold: USA All Girl | Season 3 (Trailer)
Aug 22, 2018
The U.S. National Team is home to America's top female athletes in the prime of their cheerleading career.
The team has gone undefeated in the Premier All Girl division for the past nine years at the ICU World Cheerleading Championship but with cheer growing so rapidly around the world, the competition is getting tough.
In this 3-part Varsity TV documentary, follow USA All Girl through the selection process, training and on their journey to the 2018 ICU World Cheerleading Championships.