Yorba Linda Rises To The Occasion At USA Spirit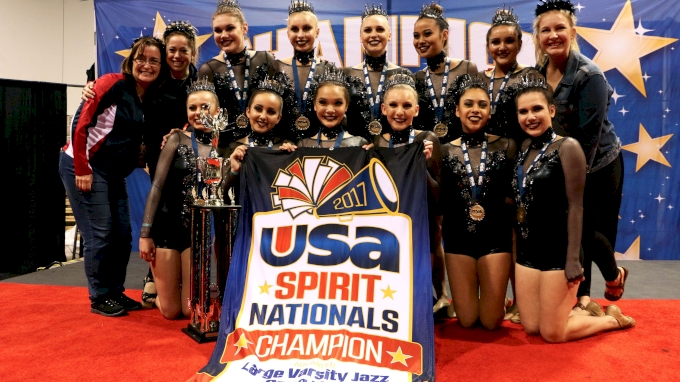 As a coach I love to step back and watch my girls create that magic within themselves.
Yorba Linda High School takes home Large Varsity Jazz (Song/Pom) championship title at
USA Spirit Nationals
under the guidance of renowned performer and coach Sabrina Bryan.
The squad rose to the occasion after a third-place rank on Day 1 to claim the crown Saturday, March 25 in Anaheim, CA. Bryan's background in performance has helped to train her squad showmanship and technique but she claims her girls teach her toughness and having the ability to rise and overcome adversity.
Hear more about the special weekend she shared with her team as they took back the national championship title at
USA Spirit Nationals
.
Join Varsity TV for year round exclusive access to this video and the complete library of archived competition videos, all live competitions and events, and original documentaries!
Out of respect for the copyrights of others, all videos featured on Varsity TV will be published without sound.