2023 The U.S Finals Pensacola
Insider Info: 2023 The U.S. Finals Pensacola
Insider Info: 2023 The U.S. Finals Pensacola
Everything you need to know to watch The U.S. Finals: Pensacola on April 1-2nd on Varsity TV.
Mar 6, 2023
by Leanza Pieroni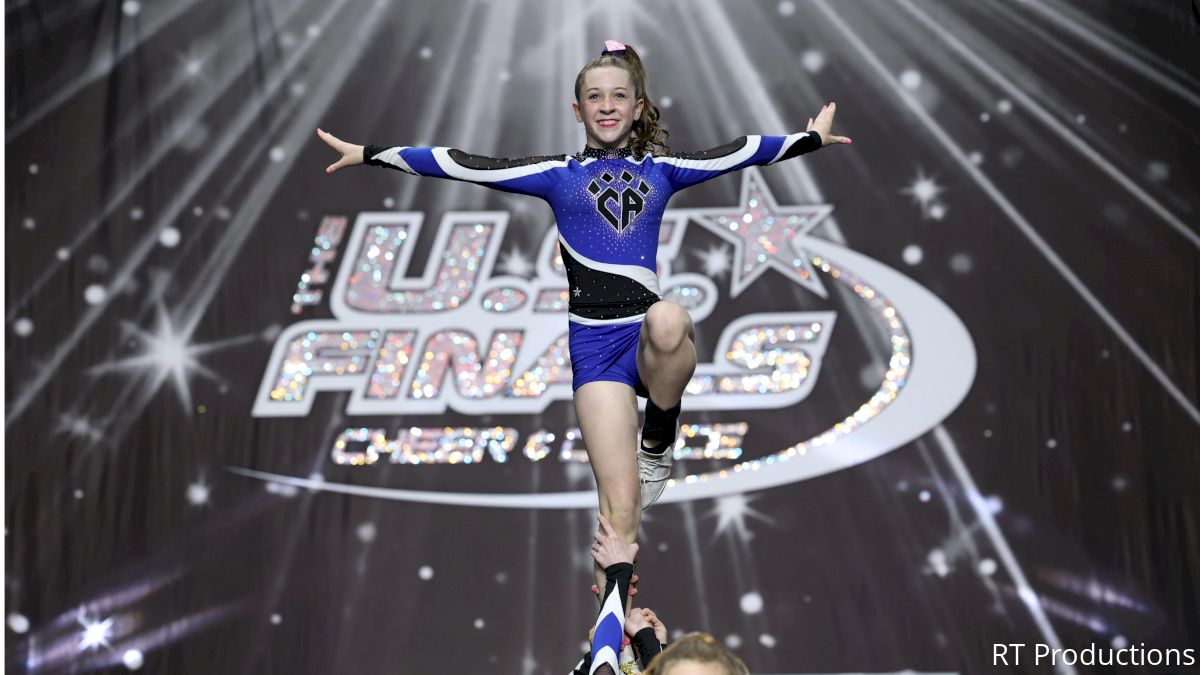 The U.S. Finals is a spectacular way to celebrate the accomplishments of your program and end your season together! Uniquely, The U.S. Finals give you the opportunity to end your season as a program with teams of all levels. With several locations across the country, your program is able to pick the event that works best for you!
The U.S. Finals championship event series continues in sunny Pensacola, Florida. This event is packed with talented teams from all levels and is easily one of the most exciting end-of-season championships of the year.
Here is everything you need to know to watch The U.S. Finals: Pensacola LIVE!
---
Who: All Star Cheerleaders
When: April 1-2, 2023
Where: Pensacola Bay Center in Pensacola, FL
Watch: LIVE on Varsity TV
Rebroadcast: Watch HERE
---
Venue Insider
Are you joining us to watch the competition LIVE in Pensacola? We've got you covered with the ins and outs of the event venue and things to do during your breaks.
The championship event will be held at the Pensacola Bay Center conveniently located at 201 East Gregory Street in beautiful downtown Pensacola, Florida, just minutes away from Pensacola Beach.
Plenty of concessions are available at the Pensacola Bay Center for athletes and spectators. If you're in search of a great food spot or need to take a break from the competition, check out these top dining options in Pensacola.
---
The U.S. Finals Eligible Divisions
The U.S. Finals will be open to All Star Elite Cheer (non-worlds), All Star Dance (non-worlds), Prep, Novice, CheerAbilities, DanceAbilities, Youth/Rec, and International Division Cheer (non-worlds) teams.
Awards
Each participant will receive a commemorative U.S. Finals medal. Champions in each division will receive a team championship trophy and a coveted U.S. Finals white jacket. All other placements will receive a team banner. Teams who perform zero deduction routines will receive Hit Zero pins.
The U.S. Finals Champion Challenge
Level champions from each of The U.S. Finals locations will compete virtually after all regional U.S. Finals events for the ultimate The U.S. Finals Level Champion title.
Each team will be rescored by a panel of Varsity All Star Judges and will receive updated score sheets, division standings, and averages after the Varsity TV presentation. Winners of The U.S. Finals Champions Challenge Level Champions will receive a Level Champions Gift.
---