The school year is upon us, and with that comes football games, competition season, and pep rallies!
A pep rally can be a great way to engage your student body and get a mini-performance in to shake out the performance nerves early in the season. Pep rallies get everyone excited and ready for those big rivalry games, but how do you properly prepare to pump up your fans for such an important event?
Have no fear — our top 10 pep rally prep tips are here!
1. Plan Ahead
Be sure everyone knows the order in which things will happen at the pep rally.
Make a "script" so the dancers, cheerleaders, and band are on the same page. The more time you put into decorating and planning, the more successful and exciting the event will be.
Hang signs and banners leading into the gym or stadium to build the anticipation and to hype up the rally!
2. Create A Theme
Fans and student body members love to dress the part and participate — especially if they are given a heads up and a task to complete. The week before the pep rally, make signs advertising the theme and action items.
Playing the tigers? Plan a jungle-themed pep rally and ask the crowd to wear safari-themed gear.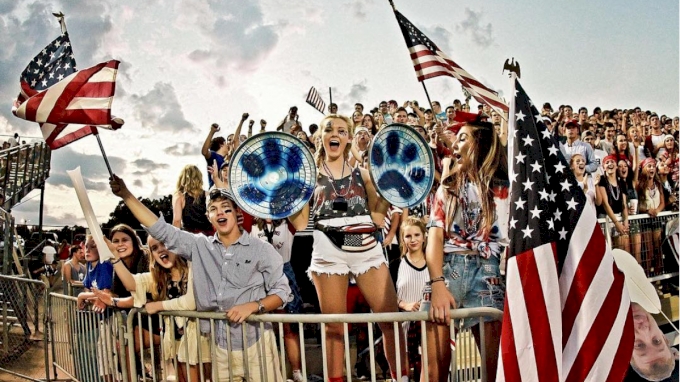 3. Involve Everyone
Make this a school-wide event! Involve the cheerleaders, dancers, mascot, and band in your pep rally prep. Don't forget to get your student body involved, too.
Are there games you can play? Any action cheers or chants communicate before the event?
4. Polish Your Routine
If you are performing, you will need to make sure you clean and practice any performances so they are ready for the big day. Perform skills you feel comfortable hitting 10 out of 10 times.
Remember, you aren't being scored for this so have fun!
5. Practice Makes Perfect
Practice any special activities that will happen at the pep rally.
Does your school award a spirit stick? If so, go over the chant that goes along with it for your freshmen or new team members. Make sure they are ready to lead the crowd like the vets.
6. Find The Perfect Outfit
Whether it's your uniform or a special outfit that fits a theme, make sure the whole team is on the same page and looks like a cohesive group. Don't forget to involve the band, mascot, and student body as well!
7.Block Out Your Formations
Where do you stand during certain pep rally activities? How do you stand? Which way will you face during your routine? Rehearsal ahead of time will make for a smooth event.
8. Go With The Flow
Maybe the band plays the fight song early or they didn't plan on playing it and now they are. No stress, join in and dance along! Pay attention to your coach and captains and see what they are doing and follow their lead.
9. Find Someone To Play Paparazzi
Videos and pictures of your team at the pep rally are great for social media and building your brand as a team. Ask a coach or parent to be there to video for you. If they aren't available, find someone on yearbook staff or a friend in the student body to help you out!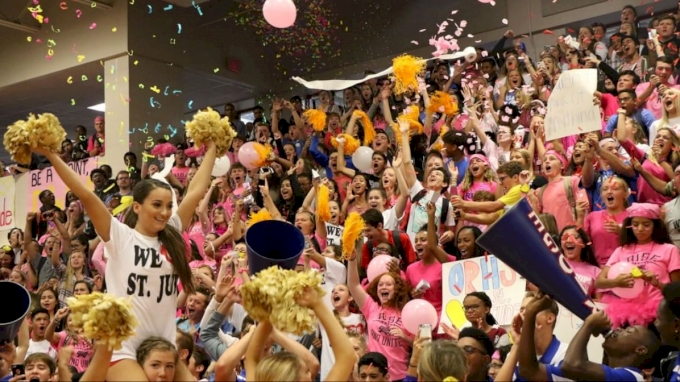 10. Remember You Are A Spirit Leader
Your job is to keep the crowd engaged and pumped up for the upcoming game. Move around, show your spirit, and stay engaged with your fans until the gym or field is empty and everyone has gone home. It's not a good idea to grab your things and beat the crowd out of the gym — remember that you are the host of the pep rally.