Three-time U.S. national team gold medalist Tucker Hunter started his cheerleading career when he was 13 years old. As the son of a former cheer coach and Varsity apparel rep, Hunter was exposed to the cheer world at a young age by his mother, who helped lay the groundwork for his success.
Tucker has years of experience and two hands full of rings! He has been victorious in all-star, college, and international levels of cheerleading. Some of his top awards include:
2010 NCA All Star National Champion
-- Thunder Elite Senior Coed Level 4
2011 World Champion
-- Twist & Shout Obsession Small Senior Limited Coed
2012 World Champion
-- Twist & Shout Genesis International Large Coed Level 6
2012, 2013, 2014 NCA Collegiate National Champion
-- Oklahoma State D1A
2013, 2014, 2016 ICU Gold Medalist
-- US National Team Coed
Tucker shared with us what his future holds with Team USA.
I am currently training for the US National Team Cheer tryouts for the 2017 team. This will be my fifth time trying out for the team and hopefully to make the team and represent our country at the ICU Worlds. Being a part of the U.S. national team is the highlight of my cheerleading career!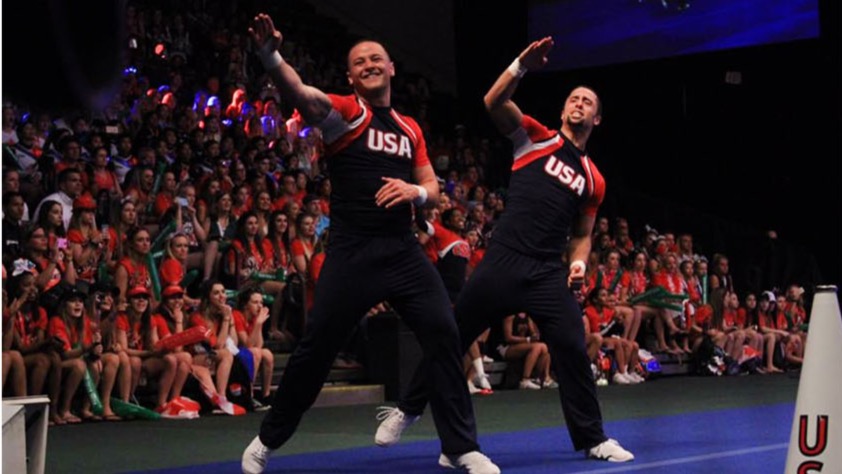 Meet the Champion:
Where did you grow up?
Canby, Oregon
Where have you cheered?
2006: Oregon Elite

2007-10: Thunder Elite

2010-14: Oklahoma State University Large Coed

2011-14: Twist & Shout

2015: Cheer Athletics

2013-2016: US National Team

Signature tumbling pass:
Full and a half to kick full
Signature stunt:
Hand in hands and back handspring ups
What do you see in your future?
A long-term goal for me is to coach a Division I college cheer program.