The dance world just 'kicked' it up a notch as the fan favorite High Kick division just got a little bigger! Now, there are three rounds of competition instead of just two. The incredible athleticism and technique that goes into every second of a kick routine is guaranteed to get the crowd on their feet at the 2017 UDA National Dance Team Championship.


Congratulations to our National Champions in the Varsity High Kick Category, Seminole HS! #UDAnationals pic.twitter.com/tcCtvDKsyd

— UDA (@UDAnews) February 1, 2016
Can the competition get any better? Oh, yes it can! All the finalist from 2016 UDA Nationals have returned and will competing for the title again this weekend!
Jordann Pierluissi, Golden Girl Spirit Squad Director at The Villages High School
High kick is our home town audience's favorite style. It showcases extreme flexibility and uniformity as well as visual pictures that are appealing to all audiences. Each time our girls hook up for a kick series the audience goes wild, not to mention the audible "Ohhhh"s we get when the entire team does a jump split.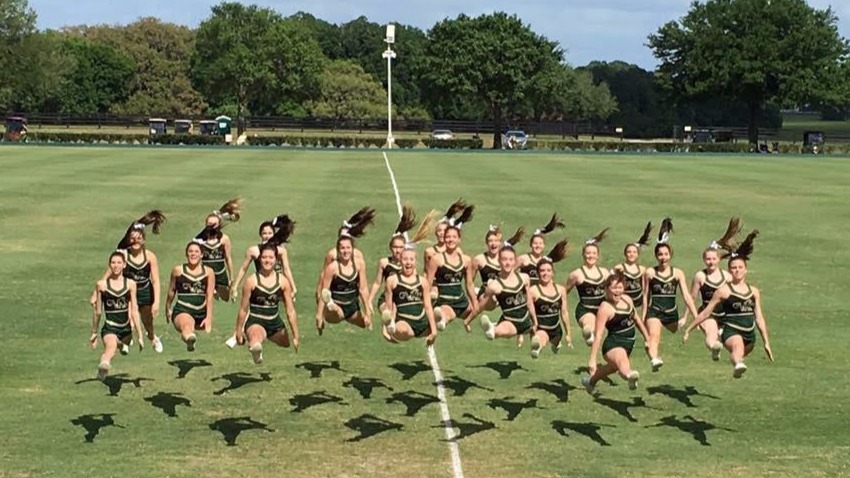 The Golden Girls demonstrate their squad synchronization and technique in their crowd-favorite skill the jump split. Photo By: Kelly Fairchild
To prepare for nationals each season teams dedicate hours drilling focus changes and hook-ups. Stretching is another big part of the squad's conditioning. To achieve perfect synchronization and uniformity all dancers must have high flexibility and identical kicks.
"It's focus is on making the dancers look like one unit on the floor," explained Pierluissi. "To attain this level of precision dancers must be extremely disciplined and must learn to make sacrifices for the sake of the team. We put several hours into cleaning each hand, finger, leg, and toe on the floor."

Maureen Maguire, Seminole High School Dazzlers Head Coach


Kick requires flexibility and endurance...both while entertaining the audience. It's like asking a football player to run drills while smiling.
Here are the top teams in the Varsity High Kick Division from 2016!

1st place: Seminole High School
2nd place: Maine South High School
3rd place: The Villages High School
4th place: Sheyenne High School

5th place: Notre Dame De Sion


Brighten up your inbox!
Sign up for the Varsity TV newsletter for all the latest updates and get exclusive content like this delivered directly to your inbox.