UPDATE: 2/11/17 at 5:36PM ET
​Dyer County High School is the new 2017 UCA National High School Cheerleading Champions in the
Large Coed division!


Varsity TV visited the squad in Tennessee a few short weeks ago for a peek inside what the team would be bringing to the floor at UCA High School Nationals.
We found out how this Large Coed team uses video to critique and correct their performance before taking the mat. [
WATCH FEATURE:
Train Like Coed Power House, Dyer County
].
Our cameras also got exclusive access to one of their final practices before NHSCC, as well as an in-depth look inside the program's philosophy. [
WATCH FEATURE:
Keep Working, Keep Climbing - Dyer Co. HS
].
Their hard work paid off today and they're taking home a title and those coveted white satin jackets! Congratulations to the Dyer Co. Choctaws!
WATCH THEIR NHSCC 2017 WINNING PERFORMANCE BELOW
---------------
During their second appearance ever at the UCA National High School Cheerleading Championship in 2013, Dyer County High School took home their first national title and they've been a team to watch ever since. Unfortunately, the squad fell short in 2016 and ended the season to third place. With full focus on reclaiming their title in 2017, the Choctaws are giving it their all with their motto to "keep working and keep climbing. Never be satisfied and always be better than you were yesterday."
When the coed program began they only had four male athletes on their team. After winning their first ring the interest grew and their team expanded to include both Junior Varsity and Large Varsity Coed squads. The program now holds nine state championship titles, two world titles and three national Titles.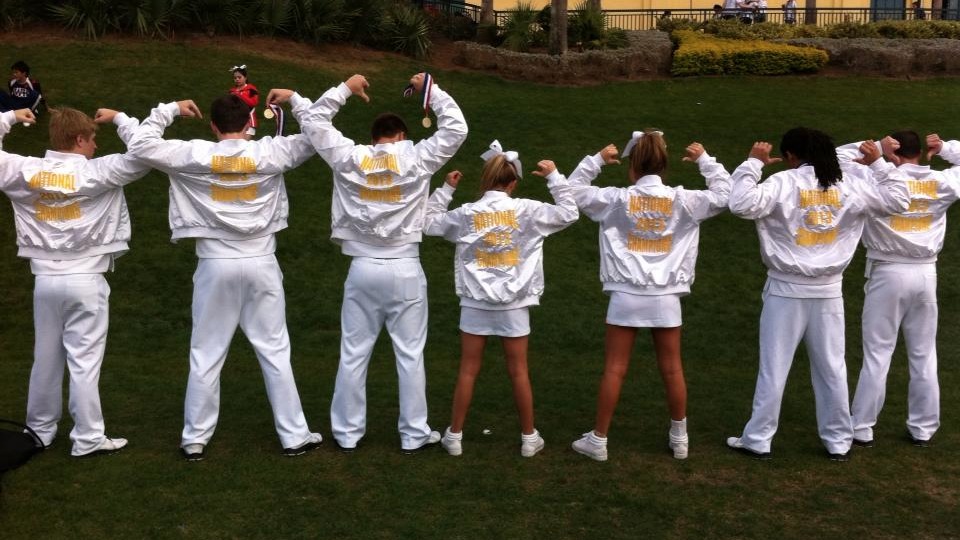 Photo by: Lori Wood

Wendi Roberson, Dyer Co. Head Coach
This is the squad I've always dreamed of coaching. They come in hungry, they send each other positive words of encouragement. We've never had the team bond that this teams has before.
One factor that might lead to the incredible team bond is that DCHS has 5 sets of siblings including sisters and Head Coaches Wendi Roberson and Lori Evans.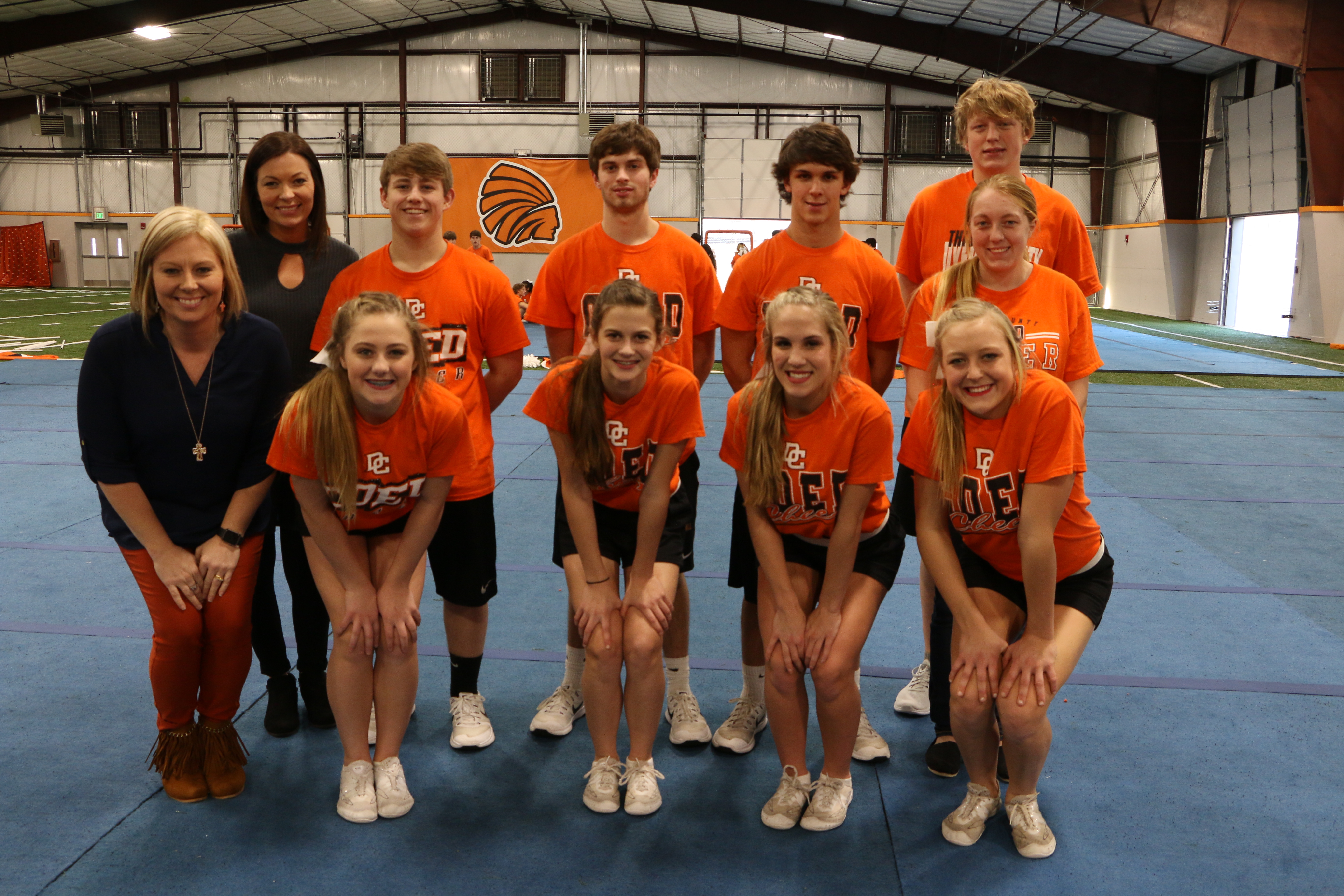 DCHS is lucky enough to have their own indoor football facility and two full sets of mats to practice on daily. Each practice begins by watching film of the practice or performance from the day before so they can discuss the main parts of the routine they want to drill that day. Football and basketball teams watch film to help improve, cheerleading is no different. After film review the teams warm up with a dynamic stretch to get them prepared for their competition practice. Next they warm up each skill in their routine before running everything full out.
To end each practice, the Choctaws mirror the practices of their favorite collegiate cheerleading team, Morehead State University, and go through the routine doing "tens and ones." They go through every stunt once all together as a whole team and then individually one group at a time.
Will Dyer Co. take back the crown? Watch them compete in Prelims LIVE on February 11th at 2017 UCA High School Nationals!