Basing has been the most rewarding part of my cheerleading career.
My name is Alex Birch and I am a main base at the University of Louisville! Growing up, I was always very short, but very strong. My first ten years of cheerleading I was primarily a flyer because I was placed on level 5 senior and international team because of the tumbling skills that I had. My most memorable years were when I cheered on lower level teams and got my first opportunities as a base.
My tumbling is what drove my cheerleading career in my earlier years, stunting was and still is my favorite part of cheerleading.
Once I got into college, I was so excited to be given the opportunity to base more seriously again. Although I had based on restricted 5 teams and sometimes on my high school team, I never had the chance to test my full potential. During my freshman year of college, I cheer for a small senior level 5 all star team. I credit that season at Connecticut Spirit All-Stars for teaching me how to base elite skills with technique and giving me so much pride to call myself a main base.
Having full control of the stunt and at times being the only person in full contact with the flyer makes main basing the best part of cheerleading for me. The feeling you get when you go out onto the mat, fully confident that your stunt is going to hit hard, and knowing that you are the foundation of that stunt is an irreplaceable feeling.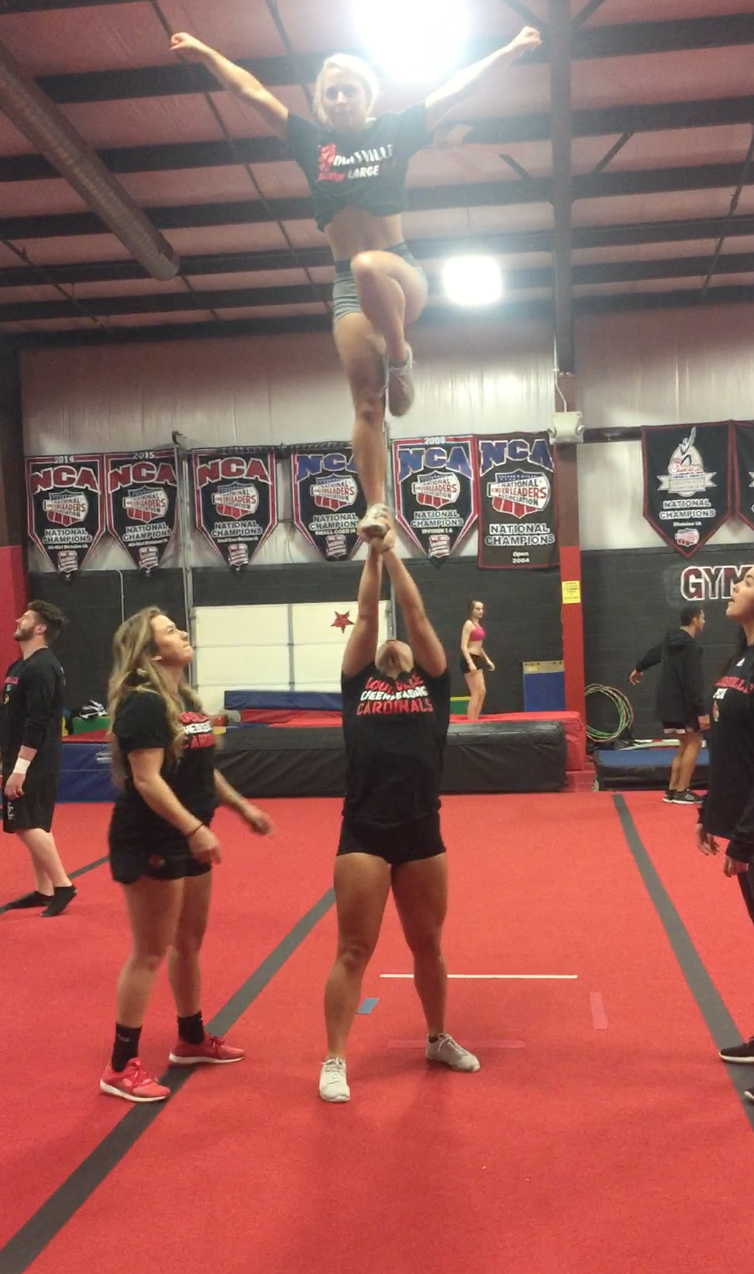 That next summer, I became a part of UCA Staff. I learned how to base collegiate level skills from some of the most talented college cheerleaders in the country. This inspired me to search for a school with a strong cheerleading background that I could call my home. After doing a lot of research, I had my heart set on the University of Louisville. I am fortunate to say that my dream came true and I am currently cheering at U of L and on GymTyme Golden Girls!
In addition to competing with Louisville at NCA College Nationals, my stunt group will be competing in the group stunt competition. We recently found out that our entry is ranked first heading into the event and we hope to leave Daytona staying on top!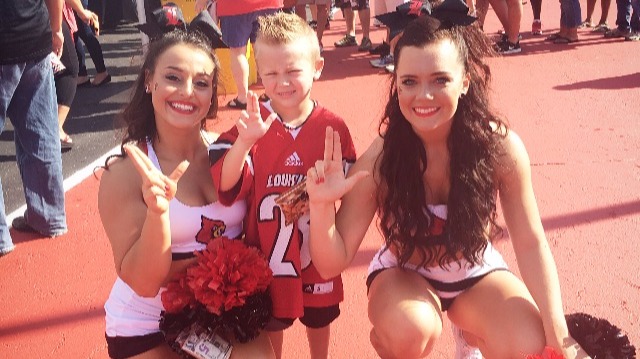 There is just something about working as a group to get perfect timing that is so rewarding. I now live for the feeling of hitting variations of rewinds, handspring ups, and hand in hands at the top with locked arms. I know that my flyer can perform her best because I have done my job as a base and gave her the sturdy platform she needed. Who knows what my future holds, but I know that no matter what, being a main base in this amazing program will lead me to the greatest accomplishments of my cheerleading career I have yet to experience.
Will Louisville All Girl stay on top and will Alex's stunt group bring home the gold in the group stunt competition? Tune in LIVE April 7th through 9th for the 2017
NCA College National Championship!