2017 NCA All-Star Nationals
NCA All-Star Nationals Level 1 Junior Results
NCA All-Star Nationals Level 1 Junior Results
Welcome to the NCA All-Stars Level 1 Junior Results page!
Feb 18, 2017
by Varsity TV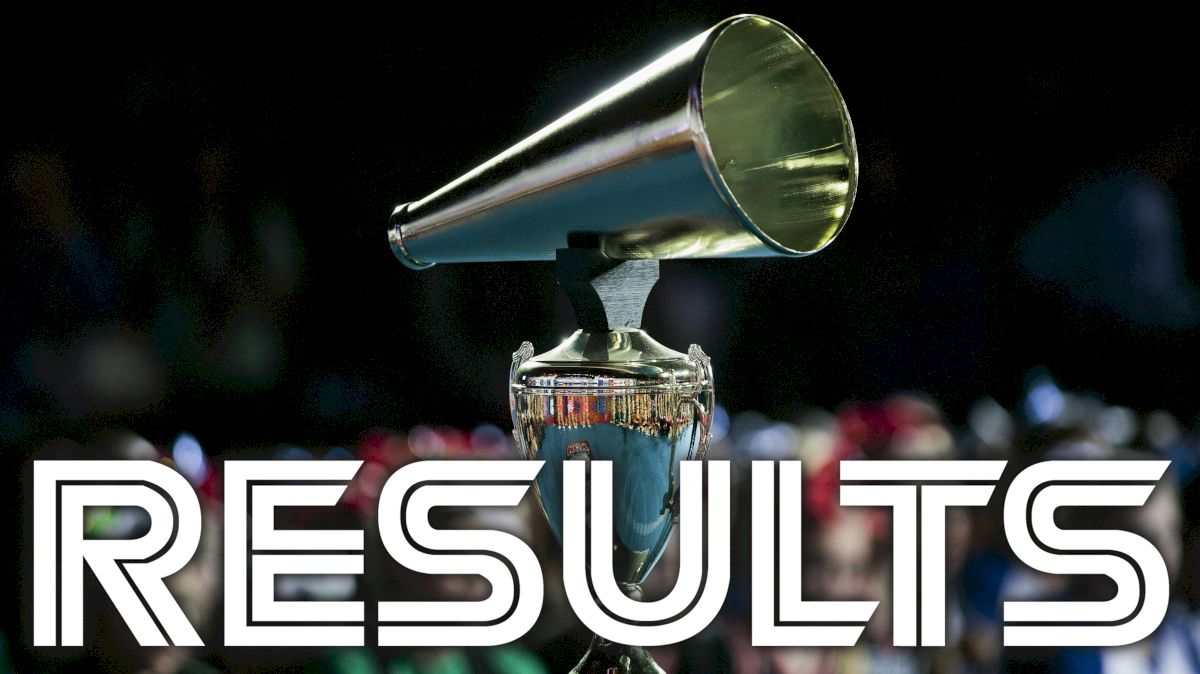 Welcome to the
Level 1 Junior
Results page! Continue scrolling to find your division. Don't see your division or team? Are you sure you're looking in the correct level?
Click here
to head back to The NCA All-Star Nationals Results Hub.
Level 1 Junior Results
Scroll to find your division or click below to jump to the results you are looking for.

L1 Small Junior
|
L1 Small Junior Div II A
|
L1 Small Junior Div II B
|
L1 Large Junior
---
L1 Small Junior
FINAL RESULTS
| Rank | Team Name | City | State |
| --- | --- | --- | --- |
| 1 | Excite! Dynamite | Highland Village | TX |
| 2 | Cheer Athletics BearKatz | Plano | TX |
| 3 | The California All Stars Pink | Camarillo | CA |
| 4 | Woodlands Elite Corporals | Oak Ridge North | TX |
| 5 | Central Jersey All Stars Jr Ammo | Kenilworth | NJ |
| 6 | Express Cheer Explosion | Frisco | TX |
| 7 | All-Star Revolution Unity | Houston | TX |
| 8 | Tribe Cheer Raiders | Oklahoma City | OK |
| 9 | Cheer Athletics- Frisco SolarCats | Frisco | TX |
| 10 | Infinity Allstars Junior Jackpot | Jacksonville | FL |
| 11 | Twist & Shout Junior Unity | Norman | OK |
| 12 | Texas Wolverine All Stars Switch Blades | San Antonio | TX |
L1 Small Junior Div II A
FINAL RESULTS
| Rank | Team Name | City | State |
| --- | --- | --- | --- |
| 1 | California Flyers Flying Angels | Santa Clarita | CA |
| 2 | Grand Cheer J1 | Katy | TX |
| 3 | Champion Cheer - Justin Sizzlers | Justin | TX |
| 4 | All 4 Cheer Embers | Frisco | TX |
| 5 | Storm Cheer Thunder | Wichita | KS |
| 6 | Odyssey Cheer Company Cyclones | Pearland | TX |
| 7 | StyleShock Flash | Portland | OR |
| 8 | Victory Vipers Kool Karma | Sugar Land | TX |
| 9 | Venom Elite Vortex | San Antonio | TX |
| 10 | DEA All-Stars Task Force Elite | Cypress | TX |
L1 Small Junior Div II B
FINAL RESULTS
L1 Large Junior
FINAL RESULTS
| Rank | Team Name | City | State |
| --- | --- | --- | --- |
| 1 | Prodigy All Stars Neon | Houston | TX |
| 2 | Woodlands Elite Rangers | Oak Ridge North | TX |
| 3 | Cheer Factor Mystery | Hanover | MA |
| 4 | Power House All Stars Godspeed | Belton | TX |
| 5 | The California All Stars Blush | San Marcos | CA |
| 6 | Woodlands Elite Cavalry | Oak Ridge North | TX |
| 7 | Cheer Athletics - Charlotte AristoCats | Charlotte | NC |
| 8 | Apex Cheer Everest | Stafford | TX |