2017 NCA All-Star Nationals
NCA All-Star Nationals Level 3 Junior Results
NCA All-Star Nationals Level 3 Junior Results
Welcome to the NCA All-Stars Level 3 Junior Results page!
Feb 20, 2017
by Varsity TV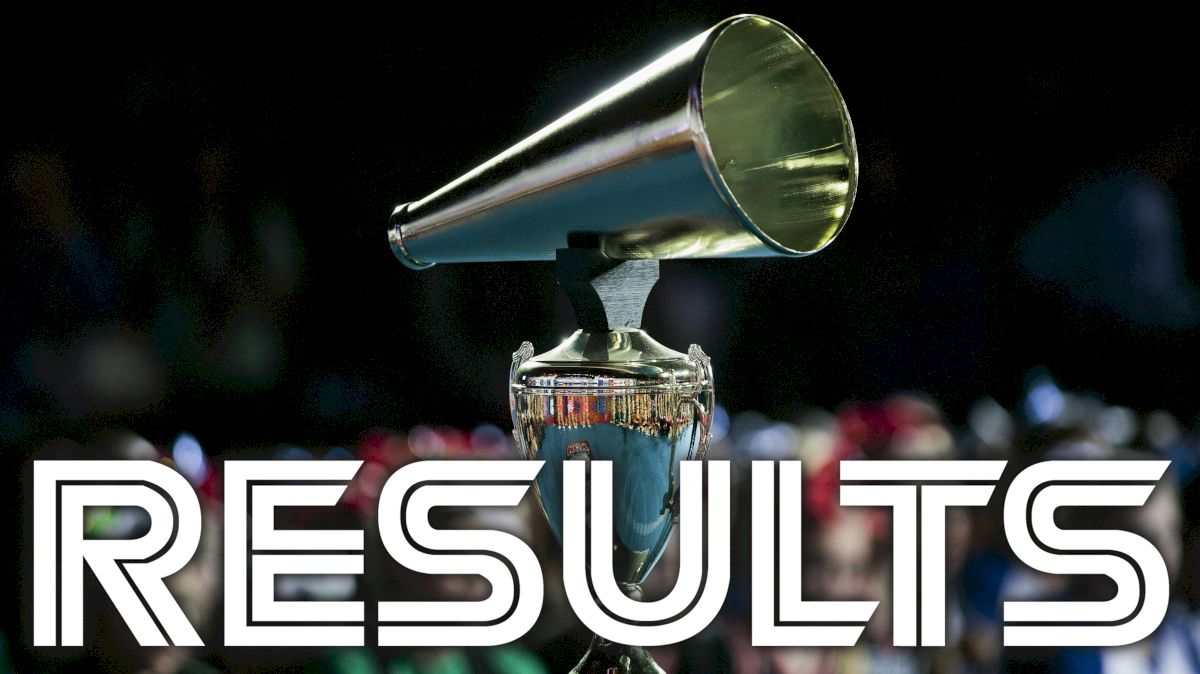 Welcome to the
Level 3 Junior
Results page! Continue scrolling to find your division. Don't see your division or team? Are you sure you're looking in the correct level?
Click here
to head back to The NCA All-Star Nationals Results Hub.
Level 3 Junior Results
Scroll to find your division or click below to jump to the results you are looking for.

L3 Small Junior A
|
L3 Small Junior B
|
L3 Small Junior C
|
L3 Small Junior Div II A
|
L3 Small Junior Div II B
|
L3 Small Junior Div II C
|
L3 Small Junior Div II D
|
L3 Large Junior A
|
L3 Large Junior B
|
L3 Large Junior C
|
L3 Large Junior Div II
---
L3 Small Junior A
FINAL RESULTS
| Rank | Team Name | City | State |
| --- | --- | --- | --- |
| 1 | The California All Stars JFAB | Livermore | CA |
| 2 | Central Jersey All Stars Bombsquad | Kenilworth | NJ |
| 3 | Woodlands Elite Bullets | Oak Ridge North | TX |
| 4 | Cheer Extreme - Chicago Unity | Saint Charles | IL |
| 5 | Cheer Athletics Icecats | Plano | TX |
| 6 | Cheer Athletics - Columbus TitanCats | Gahanna | OH |
| 7 | Premier Athletics - Nashville Diamonds | Franklin | TN |
| 8 | Spirit Xtreme Courage | Southlake | TX |
| 9 | Cheer Central Suns Sparkle | Lafayette | CO |
| 10 | ICE Wild Windz | Aurora | IL |
| 11 | New Jersey Spirit Explosion Hot Shots | Cinnaminson | NJ |
L3 Small Junior B
FINAL RESULTS
L3 Small Junior C
FINAL RESULTS
L3 Small Junior Div II A
FINAL RESULTS
| Rank | Team Name | City | State |
| --- | --- | --- | --- |
| 1 | Texas Empire Revenge | Angleton | TX |
| 2 | Cheer Strike Gym Orange Crush | Mission | TX |
| 3 | Biron Elite Cheer Royal Sharks | Houston | TX |
| 4 | University Cheer Air Force Inc Rockets | Houston | TX |
| 5 | ACE A-Team | Lufkin | TX |
| 6 | Arkansas Cheer Dynamix Black Cats | Fayetteville | AR |
| 7 | Envy Cheer Force | Allen | TX |
| 8 | Thunder Extreme Strike | Denton | TX |
| 9 | Extreme Cheer Galaxy | Lufkin | TX |
| 10 | Crowned Elite Athletics Dynasty Dolls | Savannah | GA |
L3 Small Junior Div II B
FINAL RESULTS
L3 Small Junior Div II C
FINAL RESULTS
| Rank | Team Name | City | State |
| --- | --- | --- | --- |
| 1 | Thunder Elite Surge | Bryan | TX |
| 2 | Odessa Extreme All Stars Poison | Odessa | TX |
| 3 | Steele Athletics Bronze | Denver | CO |
| 4 | Spirit All Stars Team Int3nsity | Yorkville | IL |
| 5 | PrimeTime Cheer Black Angels | Cedar Park | TX |
| 6 | Maverick Cheer Marshalls | Weatherford | TX |
| 7 | Crush All Stars Patriots | Austin | TX |
| 8 | Spirit Zone TNT | Lees Summit | MO |
| 9 | Xtreme Thunder All Stars Ice | Duncan | OK |
| 10 | United Cheer Keller Snipers | Keller | TX |
| 11 | Alpha Elite Cheer and Tumbling Goddesses | San Antonio | TX |
| 12 | Onyx Cheer Force | Arlington | TX |
| 13 | Amplify Elite Takeover | Joplin | MO |
L3 Small Junior Div II D
FINAL RESULTS
L3 Large Junior A
FINAL RESULTS
| Rank | Team Name | City | State |
| --- | --- | --- | --- |
| 1 | The California All Stars J Money | Las Vegas | NV |
| 2 | Brandon All-Stars Junior Jade | Tampa | FL |
| 3 | KC Cheer Fame | Lenexa | KS |
| 4 | The Cheer Pitt Boltz | Pittsburg | KS |
| 5 | Woodlands Elite Captains | Oak Ridge North | TX |
| 6 | Adrenaline Allstars Flash | Katy | TX |
| 7 | Cheer Central Suns Spark | Englewood | CO |
| 8 | Cheer Athletics - Charlotte EmpressCats | Charlotte | NC |
| 9 | ACX Purple Reign | Irmo | SC |
| 10 | OC All Stars Junior Blue | Foothill Ranch | CA |
L3 Large Junior B
FINAL RESULTS
L3 Large Junior C
FINAL RESULTS
L3 Large Junior Div II
FINAL RESULTS