When you support each other everything else comes naturally. Our team is our family.
Learning and perfecting choreography for one routine takes time and discipline, but competing with FOUR different routines is even more impressive! The Brahma dancers from MacArthur High School have arrived in Orlando, FL to compete at the
2017 NDA High School Nationals
in the kick, pom, hip hop,
and
jazz division.
MacArthur Varsity Dance Team is ready for team time @UniversalORL #NDAnationals @NDAupdates @RealBrahmaPride pic.twitter.com/nz57lrgwkO

— MacArthur Dance (@MacArthurDance) March 2, 2017
The brahma dancers have practiced every day to prepare four perfect routines. They used each practice as an opportunity to motivate and encourage each other while staying dedicated to the team. They are ready to perform with no regrets and leave it all out on the floor this weekend.
Each style of routine is upbeat, exciting and entertaining. The brahmas are confident in each routine and are ready to let their emotions show in each performance as they dance with every bit of their heart and soul.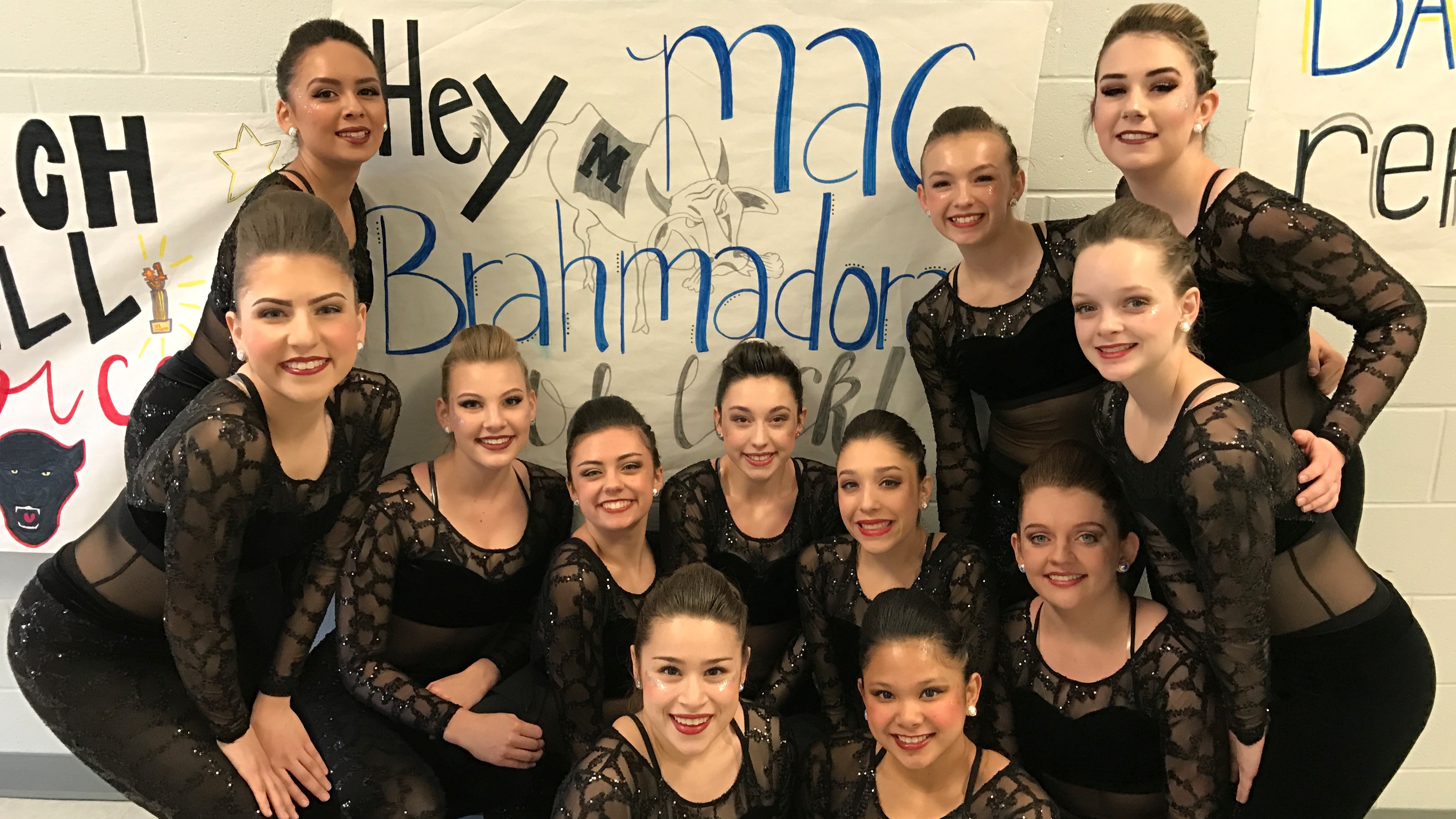 MacArthur High School dancers pose with school spirit banners before a performance.
Head Coach, Stephanie Exum told us what elements they will bring to set them apart from their competitors:
Our high kick style is very different from other teams so I think we will stand out in that division as unique.
MacArthur's team motto is selfless and not selfish. Watch them take this motto to the floor this weekend as they compete for four national championship titles! Tune in
LIVE
March 3rd-5th to catch all of the action from the 2017 NDA High School Nationals!
Brighten up your inbox!
Sign up for the Varsity TV newsletter for all the latest updates and get exclusive content like this delivered directly to your inbox.