Southern Cali is a homecoming for the 36 teams from CheerForce (Yes - we said 36...). With five locations total, Orange County, San Diego, San Diego West, Central Valley, and Simi Valley, this program is a welcomed competitor at the USA All Star Championships, and is known as a strong all star presence on the west coast.

We spoke with San Diego Gym Owner and CF Board Member, Jennifer Long in the practice room while their Level 2 and 3 programs warmed up to take the mat.


This is the only event that all of the CheerForce locations get to compete together. It's really nice to come together to support each other each year at this event.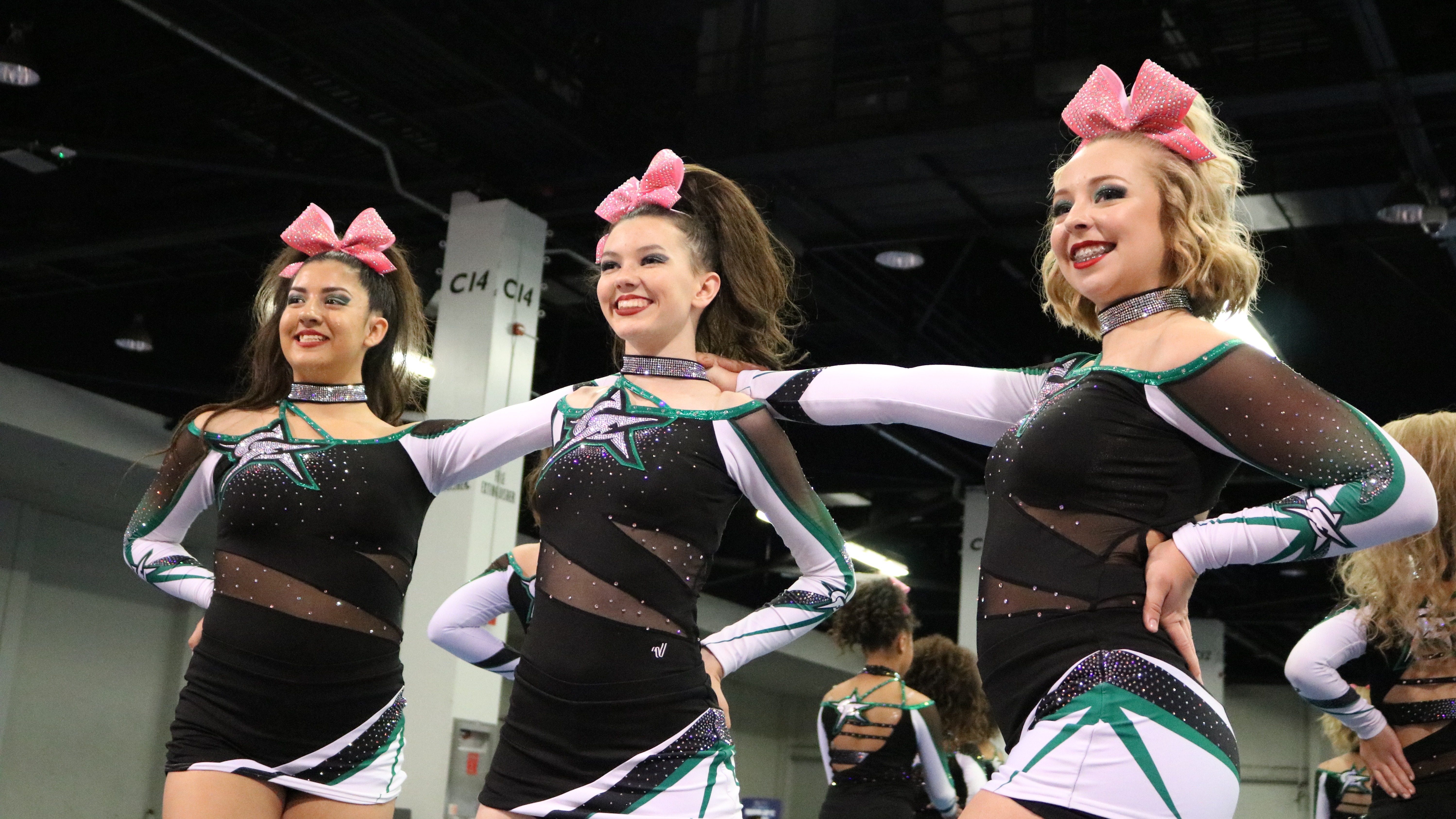 As the practice room clock ticks away, Fury, a CheerForce Junior Level 2 team, warms up their tumbling and jumps before taking the full floor for one last practice run.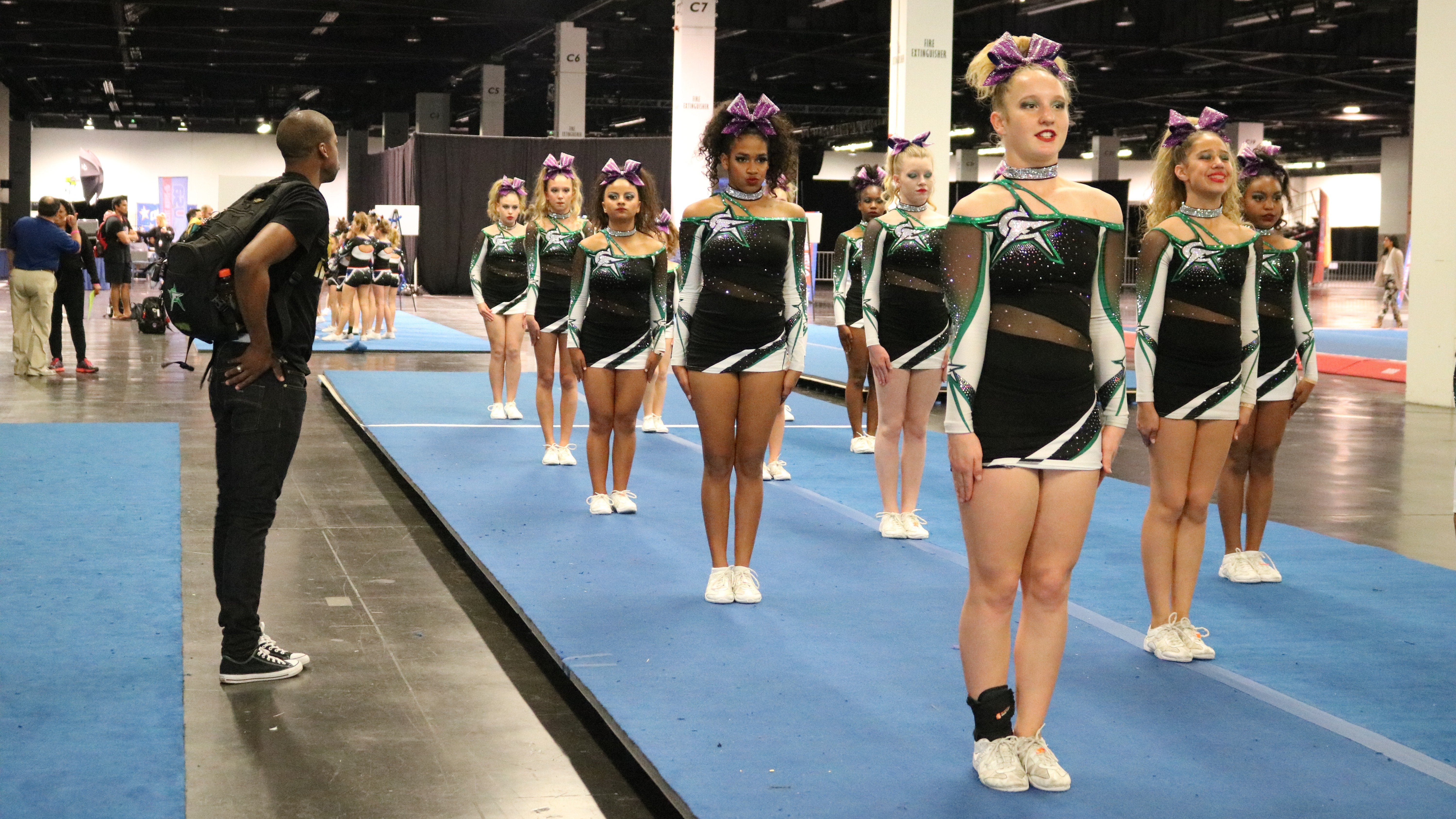 Across the room about three floors away, another CheerForce team from the San Diego location works through their pyramid. Their bright pink bows contrast as a pop of fun color against their green and black uniforms. It's Frenzy, the Level 3 Small Senior team. Their coaches Ana Price and Ian Richardson watch carefully as the athletes go through each movement of the sequence. They look confident and comfortable in their element.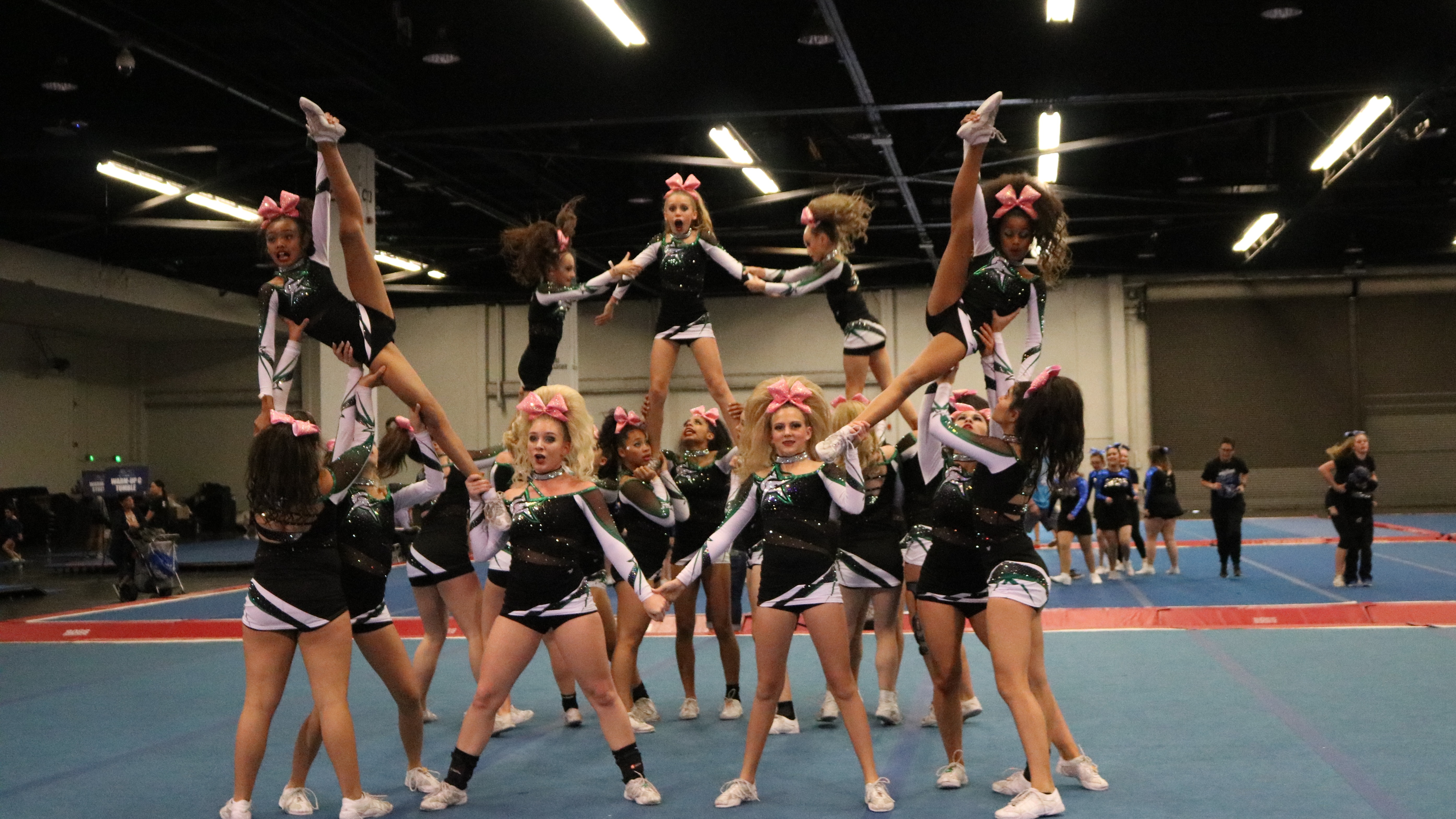 CheerForce Xodus (L5 IOSC) athlete Melissa Bickler sits quietly beside the practice floor and watches the teams warm up. She tells us her team is doing well and remarks on the atmosphere this competition brings to her entire gym.
Being together at one competition is a really great support system for the gyms...
GOOD LUCK, CheerForce! Watch the CF athletes take the mat on Sunday, March 19th, in their final performances at the 2017 USA All Star Championship.
Watch CheerForce Fury perform live in Hall D on the West Stage at 6:42PM PT while Frenzy takes the floor on the East Stage at 6:55PM PT.


How To Watch
Join Varsity TV PRO
now to get exclusive access to watch the USA All Star Championships event streaming LIVE!
On TV:
Available on
Roku & Apple TV 4 (via FloSports app)
STREAMING:
Available only on Varsity TV
*FloCheer subscribers can use their FloPRO login to access to all Varsity TV premium content, live streaming competitions and events.