2017 NCA & NDA Collegiate Nationals
NCA & NDA Collegiate Nationals Dance Pom Results
NCA & NDA Collegiate Nationals Dance Pom Results
Welcome to the Dance Pom Results page!
Mar 28, 2017
by Varsity TV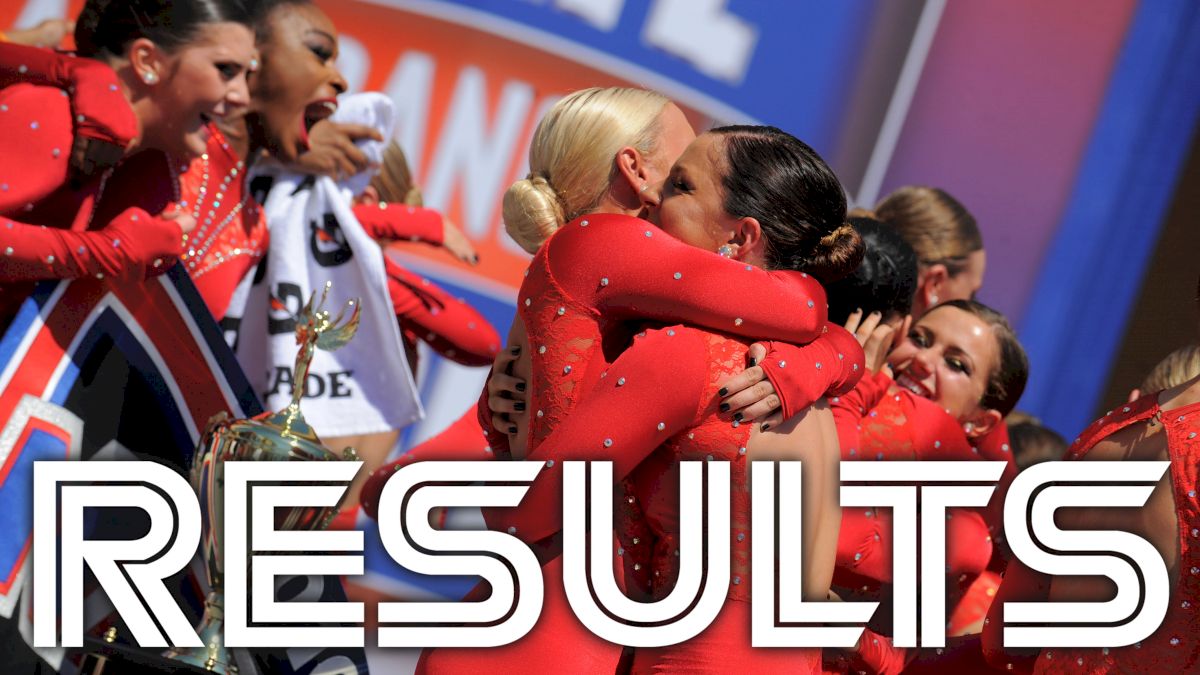 Welcome to the
Dance Pom
Results page! Continue scrolling to find your division. Don't see your division or team? Are you sure you're looking in the correct level? Click
here
to head back to the NCA & NDA Collegiate Nationals Results Hub.
Dance Pom Results
Pom Division IA | Pom Division I | Pom Division II
Scroll to find your division you are looking for.
---
Pom Divison IA
FINAL RESULTS
| Rank | Team Name | City | State |
| --- | --- | --- | --- |
| 1 | Iowa State University | Ames | IA |
| 2 | Penn State University Lionettes | University Park | PA |
| 3 | East Carolina University | Greenville | NC |
| 4 | Southern Methodist University | Dallas | TX |
Pom Division I
FINAL RESULTS
| Rank | Team Name | City | State |
| --- | --- | --- | --- |
| 1 | Stephen F Austin State University | Nacogdoches | TX |
| 2 | Eastern Kentucky University | Richmond | KY |
| 3 | Southern Illinois University Edwardsville | Edwardsville | IL |
| 4 | Texas A&M University Corpus Christi | Corpus Christi | TX |
Pom Division II
FINAL RESULTS
| Rank | Team Name | City | State |
| --- | --- | --- | --- |
| 1 | Blinn College | Brenham | TX |
| 2 | McLennan Community College | Waco | TX |
| 3 | Tarleton State University | Stephenville | TX |
| 4 | University of Wisconsin - Oshkosh | Oshkosh | WI |
| 5 | Central College | Pella | IA |