2017 NCA & NDA Collegiate Nationals
What You Missed If You Weren't In Daytona Today!
What You Missed If You Weren't In Daytona Today!
We have arrived in Daytona Beach, FL for the NCA & NDA Collegiate Championship April 6-8.
Apr 6, 2017
by Varsity TV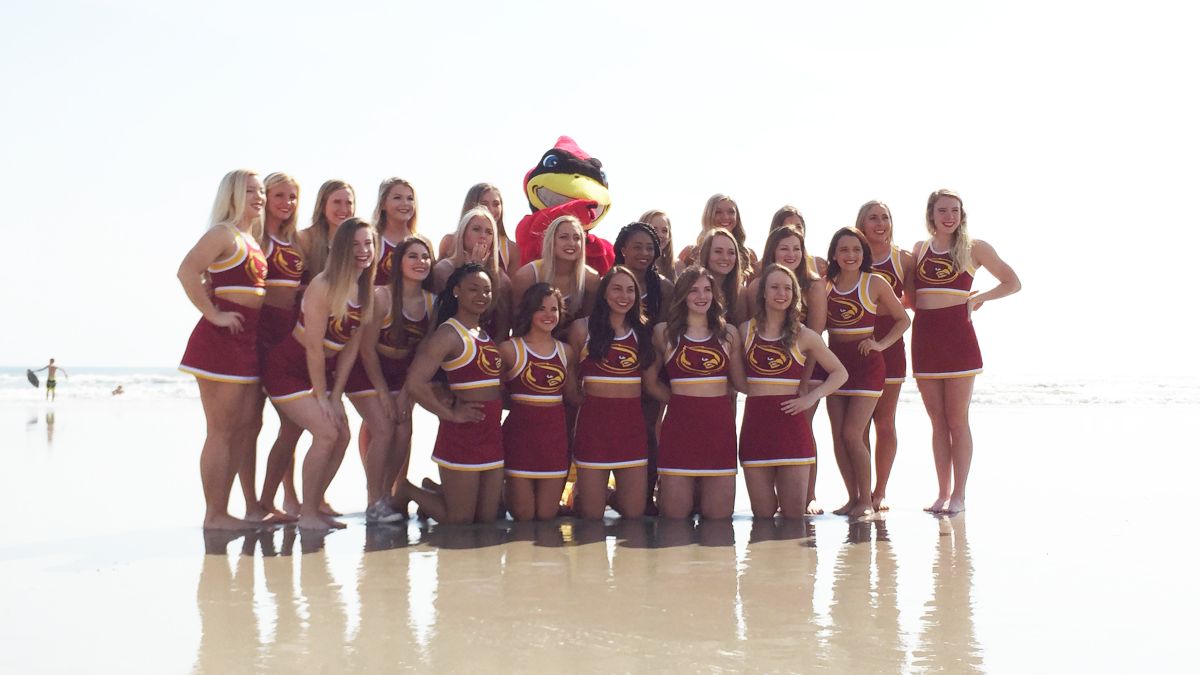 1, 3, 5, 7!
Can be heard down the beach in Daytona as teams have flocked to their final destination of the season. Daytona dreams are no more as teams now wake from a final night of rest before showing off their routines in Prelims at the
NCA & NDA Collegiate Cheer and Dance Championship
Thursday, April 6th.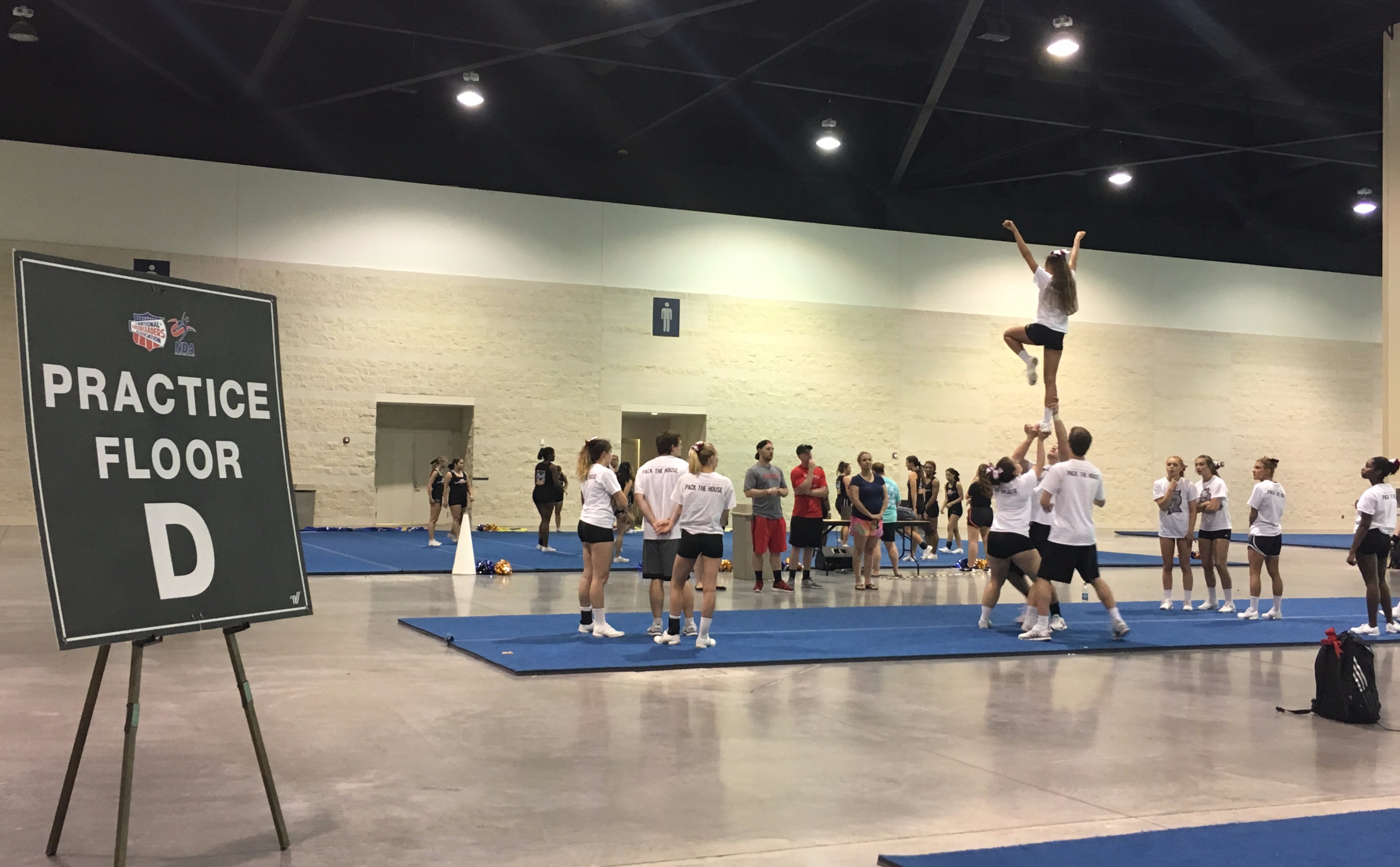 Today is registration and practice day for the college cheerleaders and dancers who've made the trip to the east coast and what once was the Hilton and Ocean Center's lawn is now one big practice mat for teams getting in their final reps.
Sunshine and practice time, it doesn't get much better than this!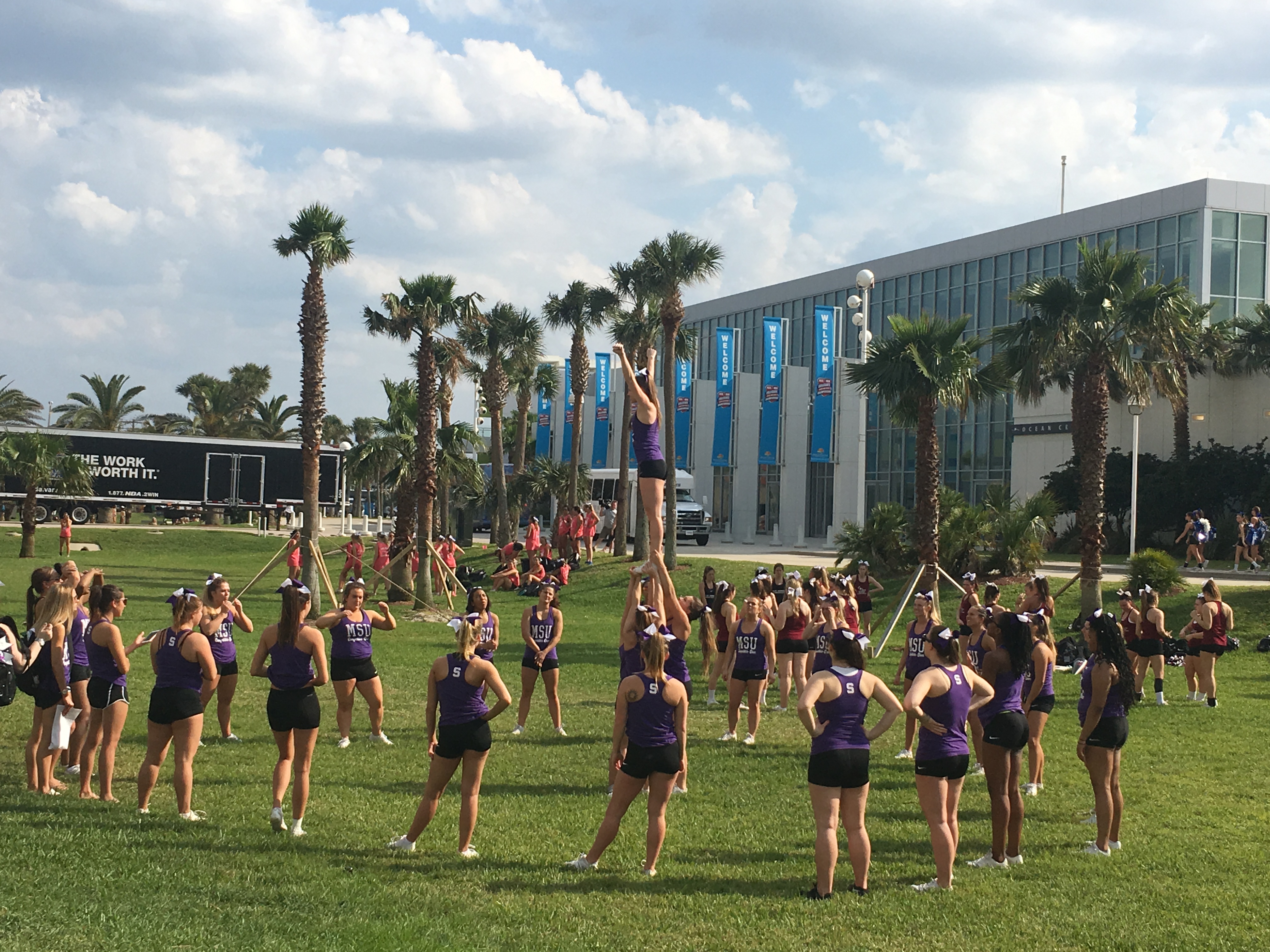 For some teams, the Ocean Center warm up room is home base for a final nationals practice before Prelims kick off tomorrow morning. Teams look solid, and sportsmanship is in the air as teams high-five and send well wished to fellow competitors.
Spectators and vacationers alike are a very familiar part of the scene as anyone who sees the teams warming up baskets and running though pyramids stops to watch in awe. College cheerleading is as elite as it gets, and Daytona is where it's at.
How To Watch
Join Varsity TV PRO
now to get exclusive access to watch the NCA & NDA Collegiate Cheer & Dance Championship event streaming LIVE!
On TV:
Available on
Roku & Apple TV 4 (via FloSports app)
STREAMING:
Available only on Varsity TV