2017 NCA & NDA Collegiate Nationals
That's Four In A Row For Louisville All Girl
That's Four In A Row For Louisville All Girl
Four teams compete for the 2017 D1A All Girl NCA National Title in Daytona Beach - Louisville on top in Prelims.
Apr 6, 2017
by Varsity TV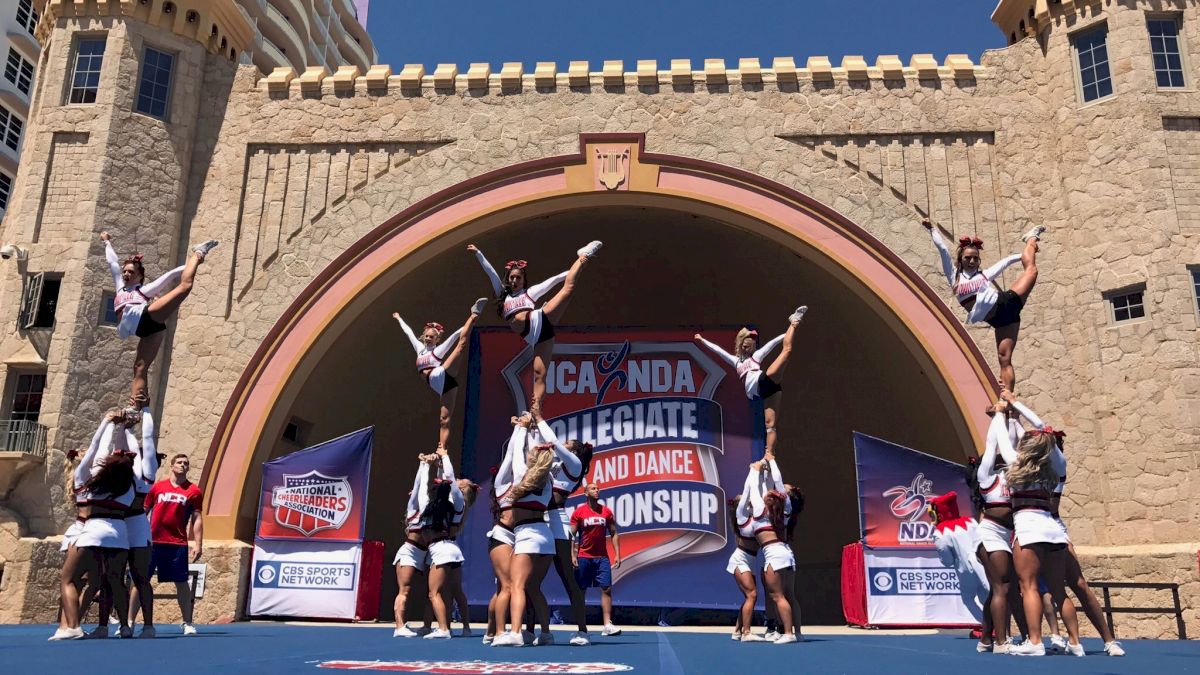 Finals Update, Friday, April 7th:
For the fourth year in a row, Louisville dominated the D1A All Girl division! This makes number six for the Cards at the NCA Collegiate National Championship.
Final Rankings & Final Scores:
1. University of Louisville 95.10
2. University of Missouri 89.17
3. Iowa State University 88.40
4. University of South Carolina 86.05


Prelims Coverage, Thursday, April 6th:
The Ocean Center was packed as Prelims kicked off for D1A All Girl in Daytona Beach at the NCA & NDA College Championship.
Four teams are in the running for 2017 NCA National Champion, and each brought their own strengths to the competition floor. The ladies from the University of Missouri came with rowdy fans decked out in black and gold as the South Carolina fans sported their gamecock gear loud and proud. Iowa State University brought a well put together performance to the floor, and performed with confidence and poise.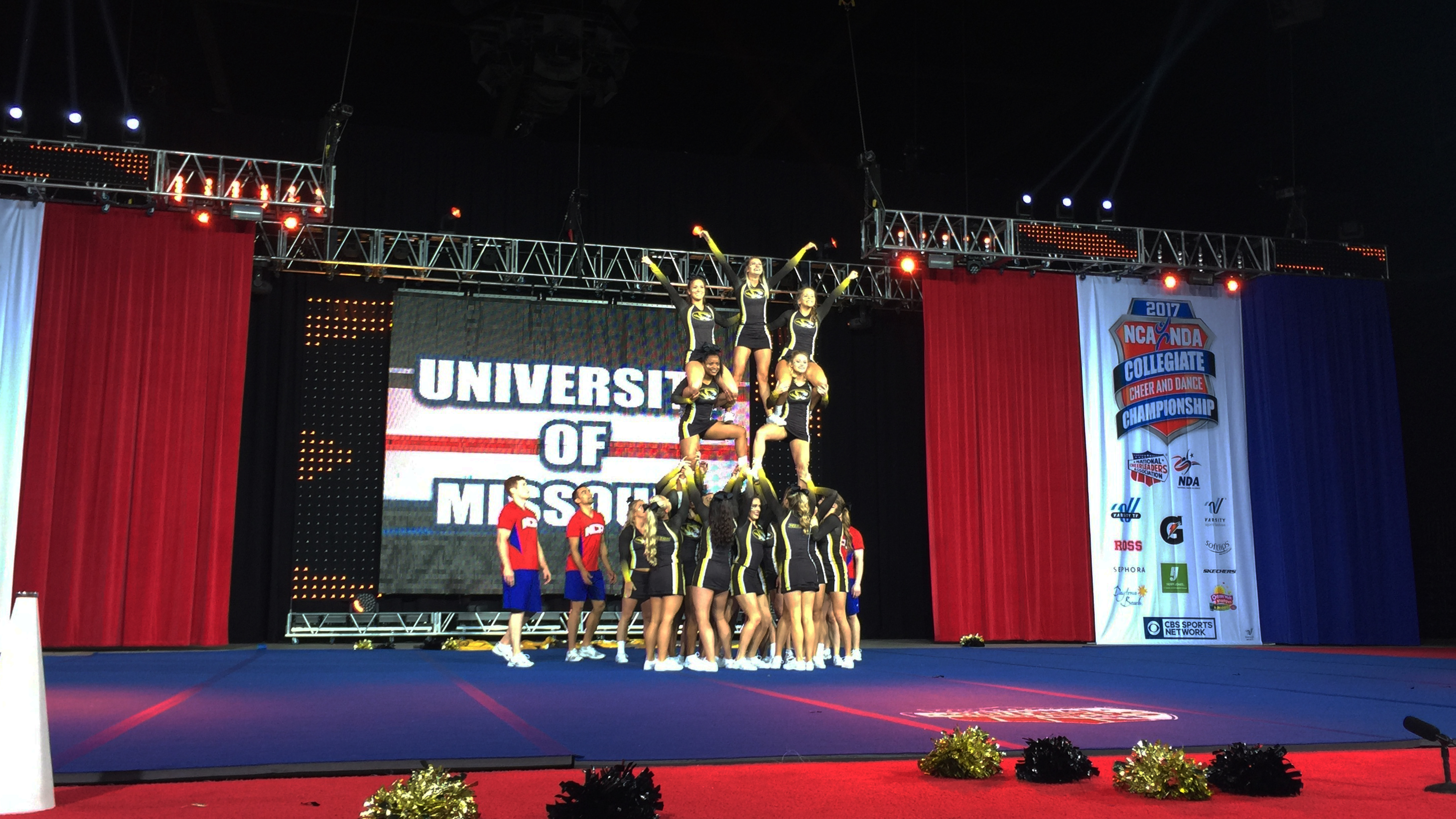 When the reigning champs of 2016, University of Louisville, rushed the mat the crowd went wild and their routine did not disappoint. The difficulty of their stunts and pyramids was truly impressive, and they proved they have what it takes to possibly bring home another title in this division.
Final scores have been posted and U of L is ranked #1, ahead of second place University of South Carolina by 6.22 points. It looks like Louisville All Girl may also be one of the top scoring teams across the entire competition for Day 1. (Navarro's final score in Prelims: 97.62)
Prelim Rankings & Final Scores:
1. University of Louisville 97.05
2. University of South Carolina 90.83
3. University of Missouri 89.80
4. Iowa State University 89.55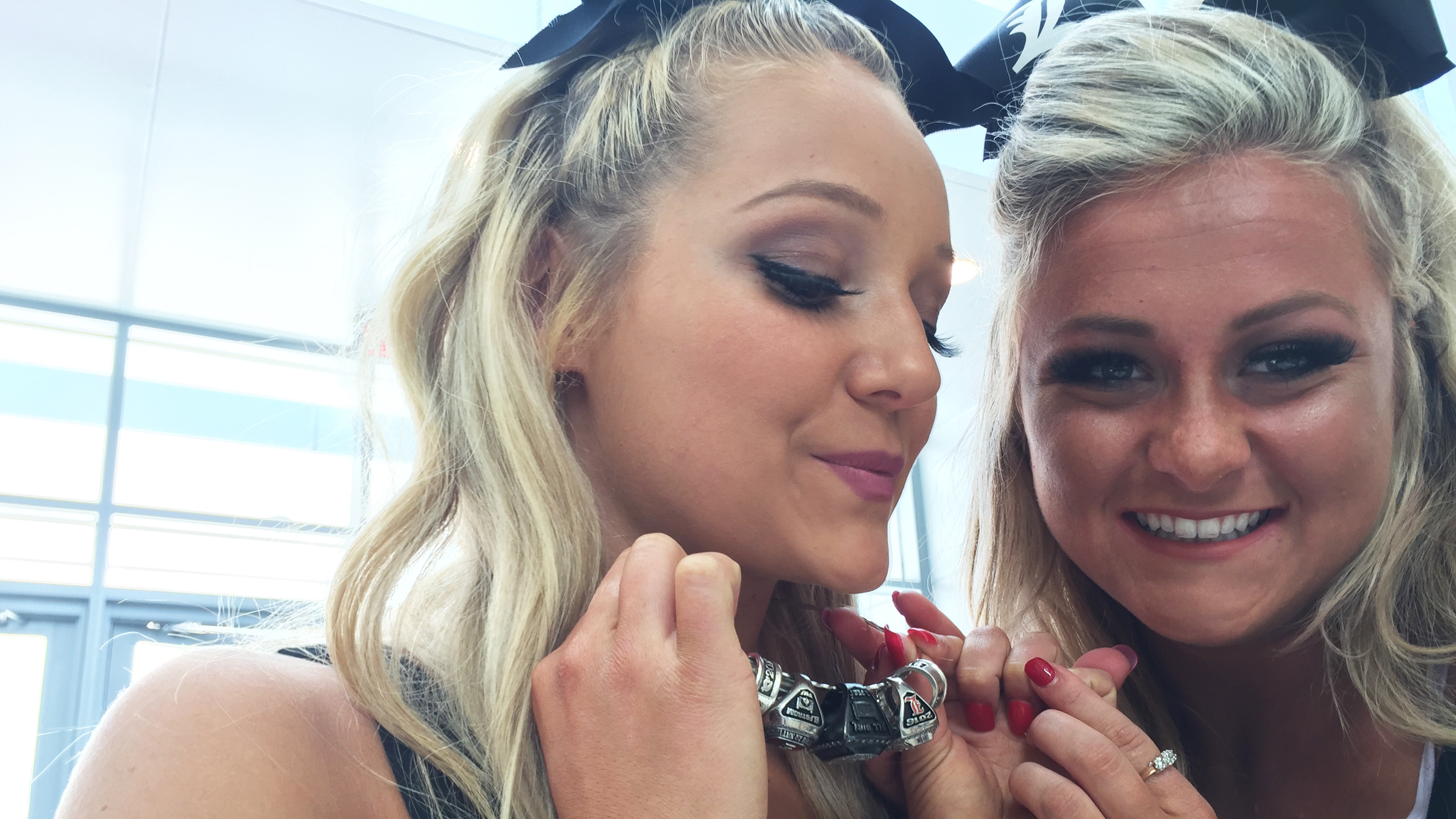 Louisville All Girl Team members Morgan Elfstrom (left) and Alexis Martonik (right) look to add another ring to their collection.


Watch Louisville All Girl's Prelim Performance:
How To Watch
Join Varsity TV PRO
now to get exclusive access to watch the NCA & NDA Collegiate Cheer & Dance Championship event streaming LIVE!
On TV:
Available on
Roku & Apple TV 4 (via FloSports app)
STREAMING:
Available only on Varsity TV
*FloCheer subscribers can use their FloPRO login to access to all Varsity TV premium content, live streaming competitions and events.