2017 NCA & NDA Collegiate Nationals
NCA & NDA Hip Hop, Mascot & Stunt Results
NCA & NDA Hip Hop, Mascot & Stunt Results
2017 NCA & NDA College Nationals wraps up final day with Hip Hop Finals, Mascot, Partner & Group Stunt competitions in the Bandshell.
Apr 8, 2017
by Varsity TV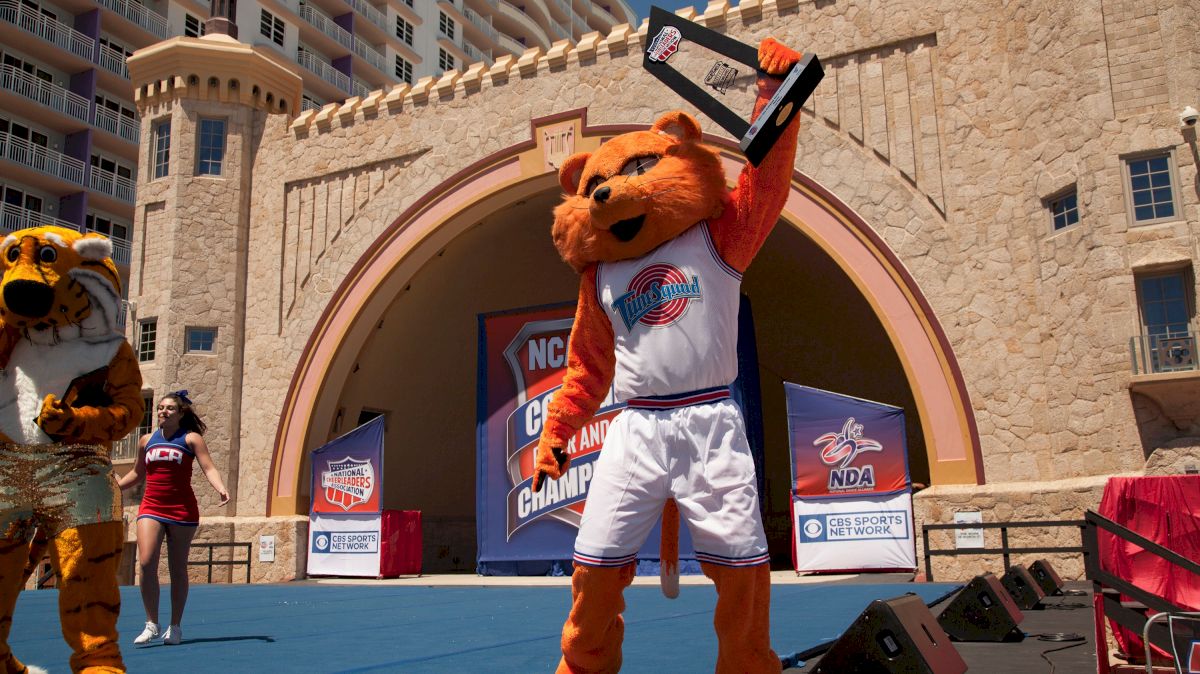 NCA & NDA College Nationals wrapped up with a Final day of competition on the Bandshell. The weather was perfect and Hip Hop finalists started the day off on beat and titles were awarded in four divisions. Congratulations to the 2017 champions!
Hip Hop National Champions 2017:
Division IA: University of Louisville
Division I: Weber State University
Division II: Valdosta State University
Division III: Davenport University
Visit the
Hip Hop Results page
for a full list of results.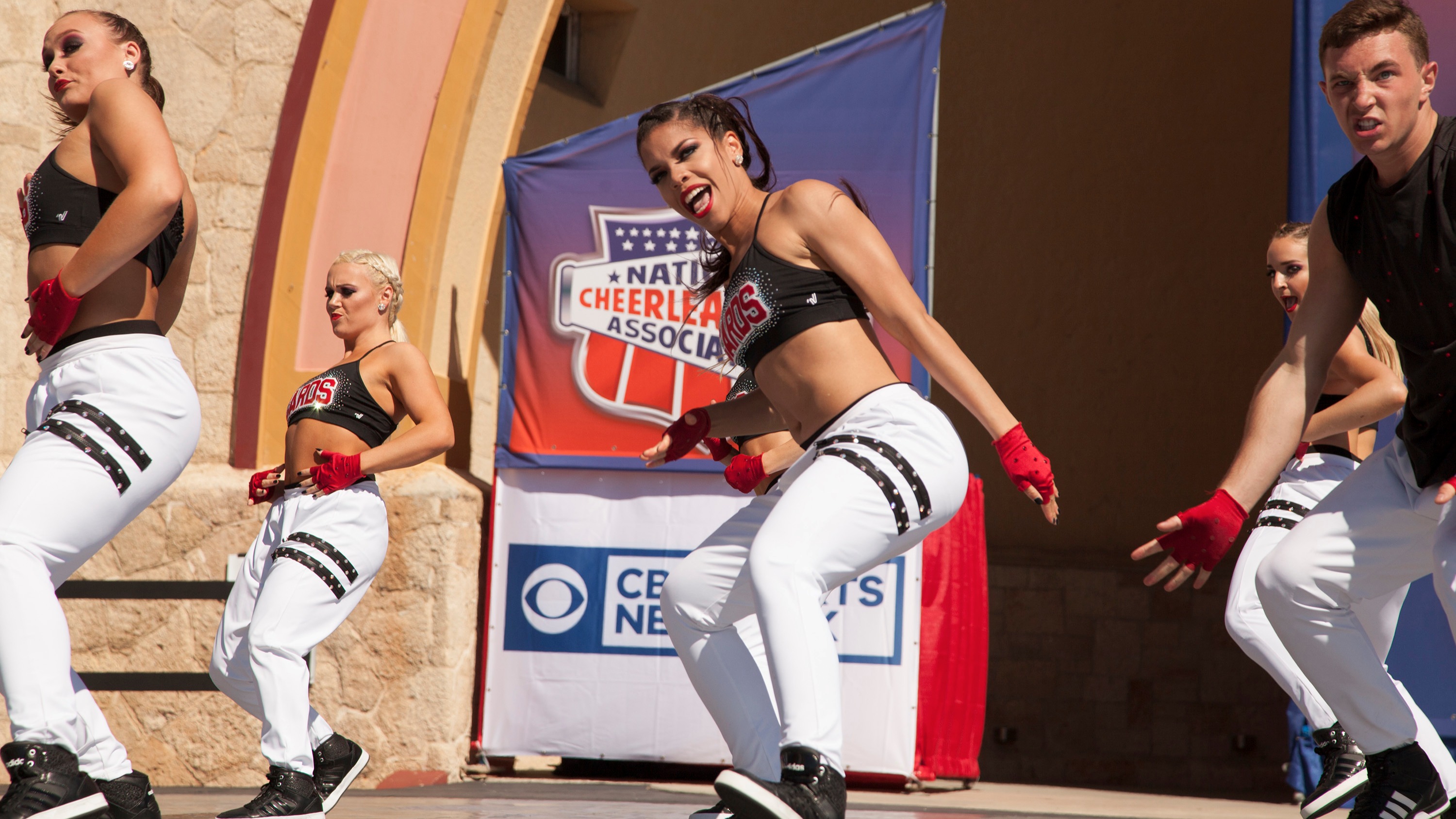 The Ladybirds 'go in' on the Hip Hop competition to earn their double title in 2017! (U of L also earned the Team Performance D1A title)
After the dancers took the beach for their final photo ops, The mascots and elite college stunters took over the stage for their shot at titles. As always the mascots brought creative sets and skits to the Bandshell while the stunt couples and groups brought their most impressive stunt sequences. Sammy the Bearkat and his spirit squad will be taking home the NCA trophy with the winning mascot routine! Check out the full list of mascot ranking on the
Mascot Results page
.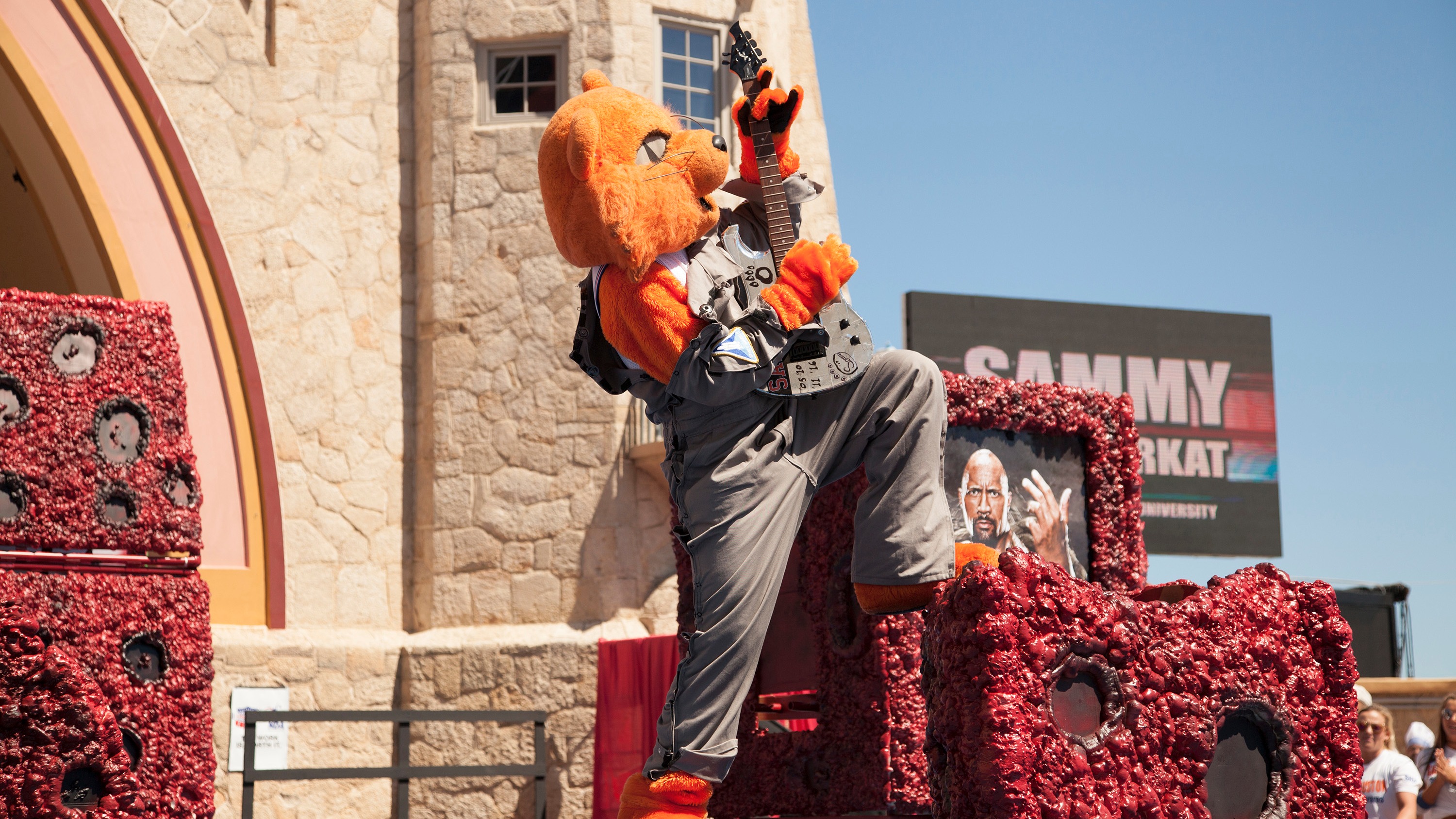 Sammy jams out to Space Jam in his 'out of this world' mascot routine.
University of Kentucky's Whitney Agee and her partner Spencer walked away with the gold
in the Partner Stunt division followed closely by Texas Tech's Sabrina and TJ who were the 2016 reigning champs (TVCC alumni). Visit the
Partner Stunt Results page
for a full list of results.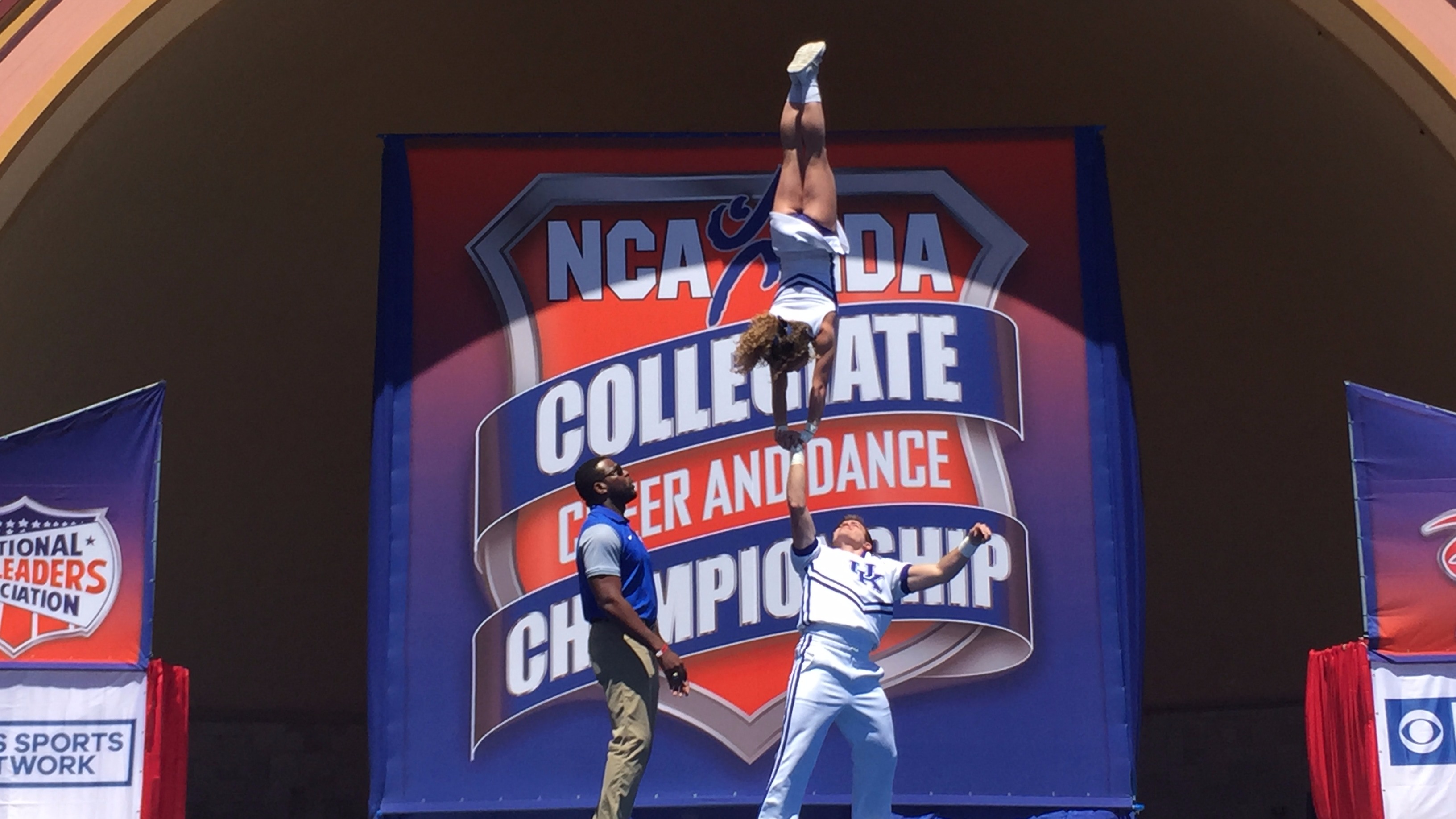 University of Kentucky coach, Jomo Thompson, spots Whitney and Spencer as they become 2017 NCA Partner Stunt National Champions.
In the Group Stunt category, California Baptist University earned a 1st and 3rd place finish! Taylor's group ranked in 1st while Raylene's group ranked 3rd. For a full list of Group Stunt rankings visit the
Results Page
.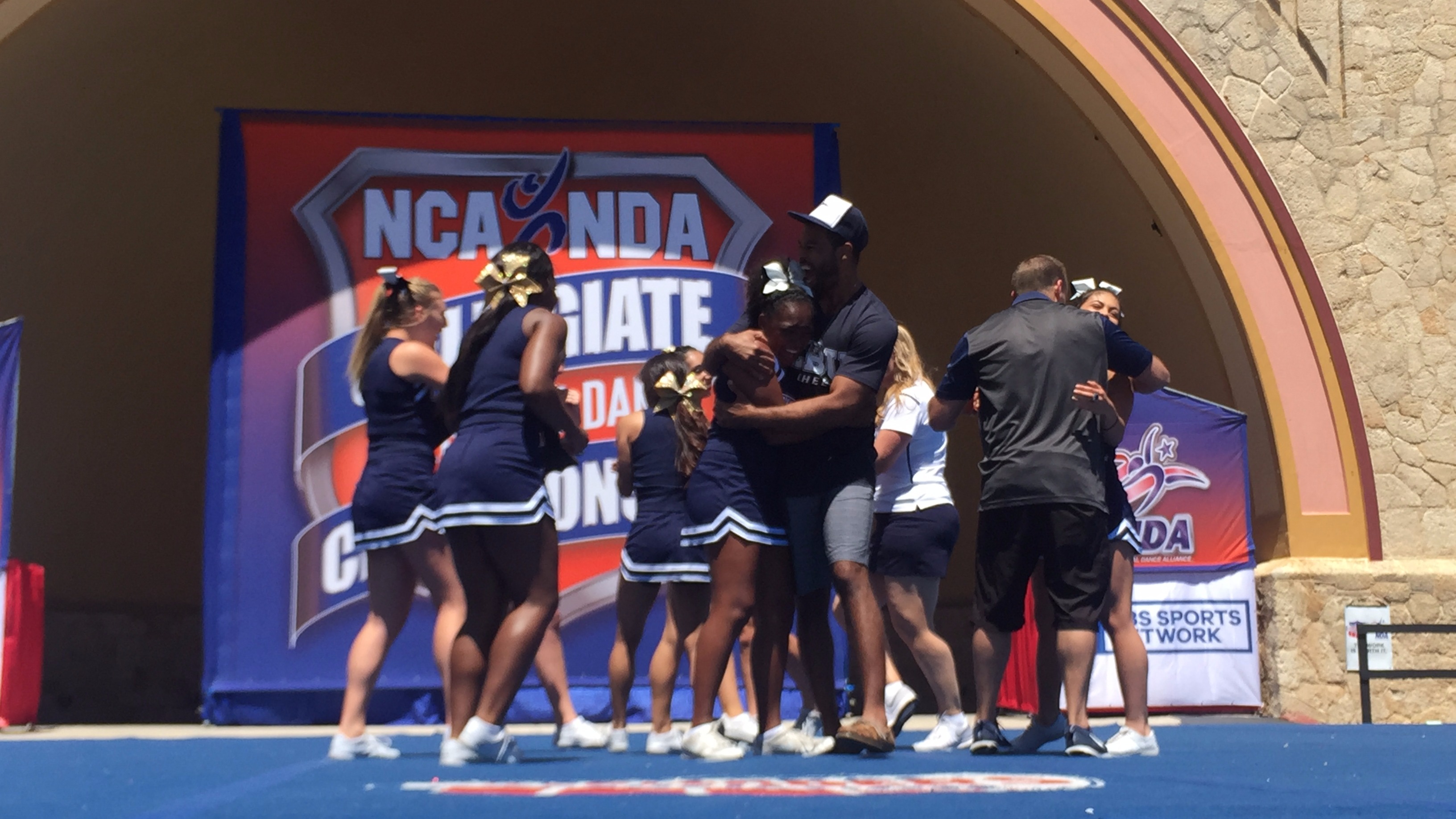 CBU celebrates their win and 3rd place ranking in NCA Group Stunt 2017.


And that's a wrap here in Daytona!
Visit the Event Hub
for articles, photos and full routine videos from NCA & NDA College Nationals 2017. We'll see you in 2018 college cheer fans!