The U.S. Junior National Teams kicked off the ICU World Cheerleading Championships with a bang after taking home three gold medals! This was the first year Junior teams performed at ICU, and the response from fans was more than positive for the groups made up of athletes ages 12-16. These teams, led by USA Coaches Josh McCurdy, Blake Johnson and Stacy Shelton, were the talk of the competition early evening on Wednesday, April 26th.


Claiming the first gold medal of the championship was the U.S. National Junior Hip Hop team. The incredible dance team from Legendary Athletics was chosen to represent the U.S. in the first-ever ICU Junior World Championships. These small but mighty ladies lit up the stage with their vibrant energy and show-stopping tricks.


The U.S. National Junior Coed squad had the crowd on their feet chanting loud 'U-S-A' after their performance. Dyer County High School was selected as the first-ever Junior Coed team to represent the red, white and blue on the ICU stage.

"We are humbled and honored that our student athletes were selected to represent our nation. These kids work hard, balance academics and athletics, and are able to excel in both," explained Dyer Co. Cheer Coach Wendi Roberson.


We are proud to set aside our traditional colors of orange and white to wear red, white and blue.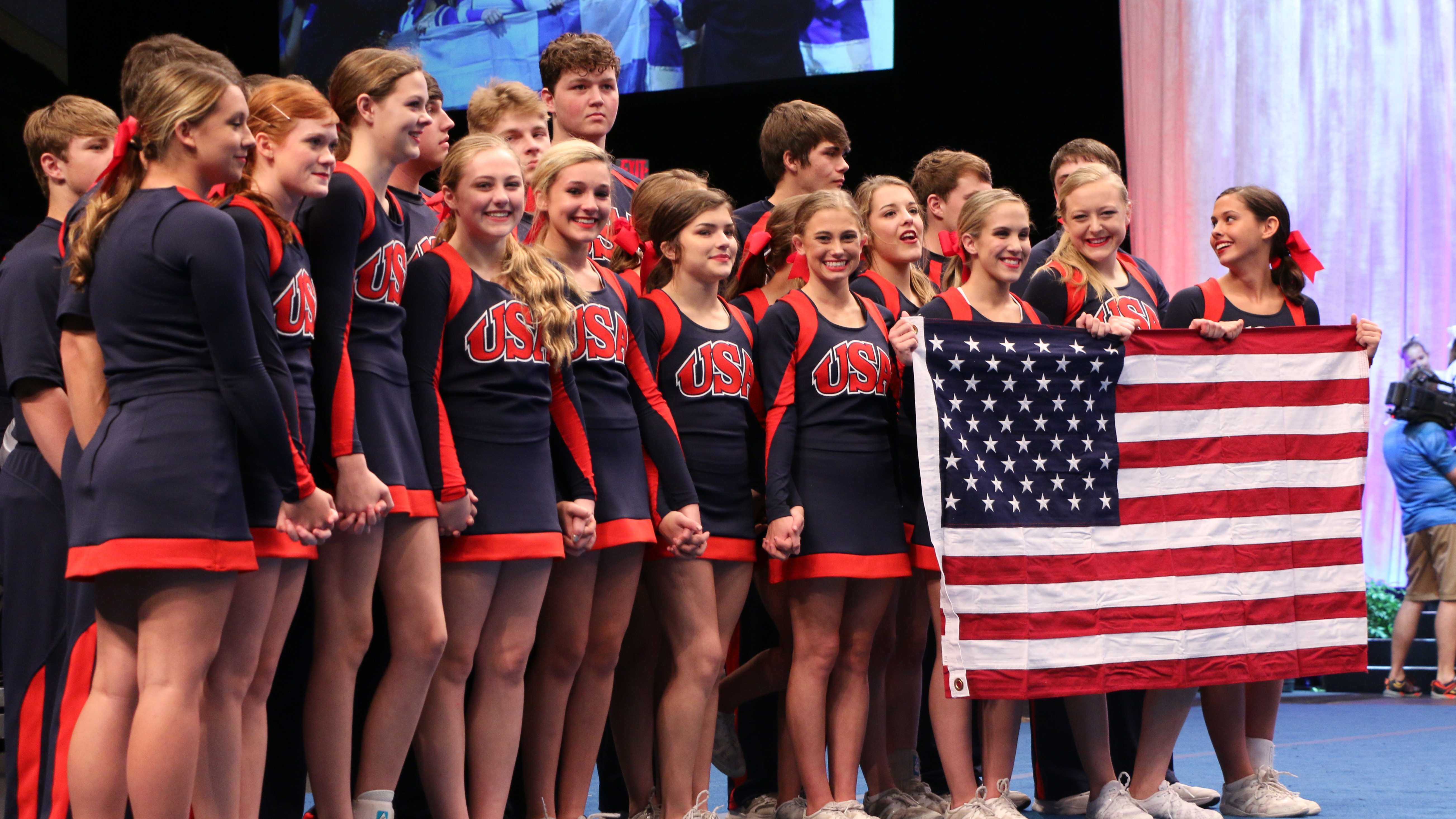 The U.S. Junior National Coed Team carries the American flag during the Junior ICU awards ceremony.
The constant hard work and dedication from these talented athletes brought USA their second gold medal.
To round out a perfect day for America the U.S. Junior National All Girl team (also known as Eastside middle), rocked the stage with the most difficult performance of the day.
Their routine included seven switch-up single base stunts and five high-to-high double arounds earning USA their third medal of the championships.
As the inaugural
ICU Junior World Championships
comes to an end, the American flag flies high as three gold medals are added to the record books. The U.S. Junior National teams made their country proud with their performances and set the stage for the Coed & All Girl Premier teams to take the mat tomorrow for Day 1 on Thursday, April 27th.
Brighten up your inbox!
Sign up for the Varsity TV newsletter for all the latest updates and get exclusive content like this delivered directly to your inbox.