2017 The Summit
The Dance Summit: Large Youth Results
The Dance Summit: Large Youth Results
Welcome to the Large Youth Results page!
May 4, 2017
by Varsity TV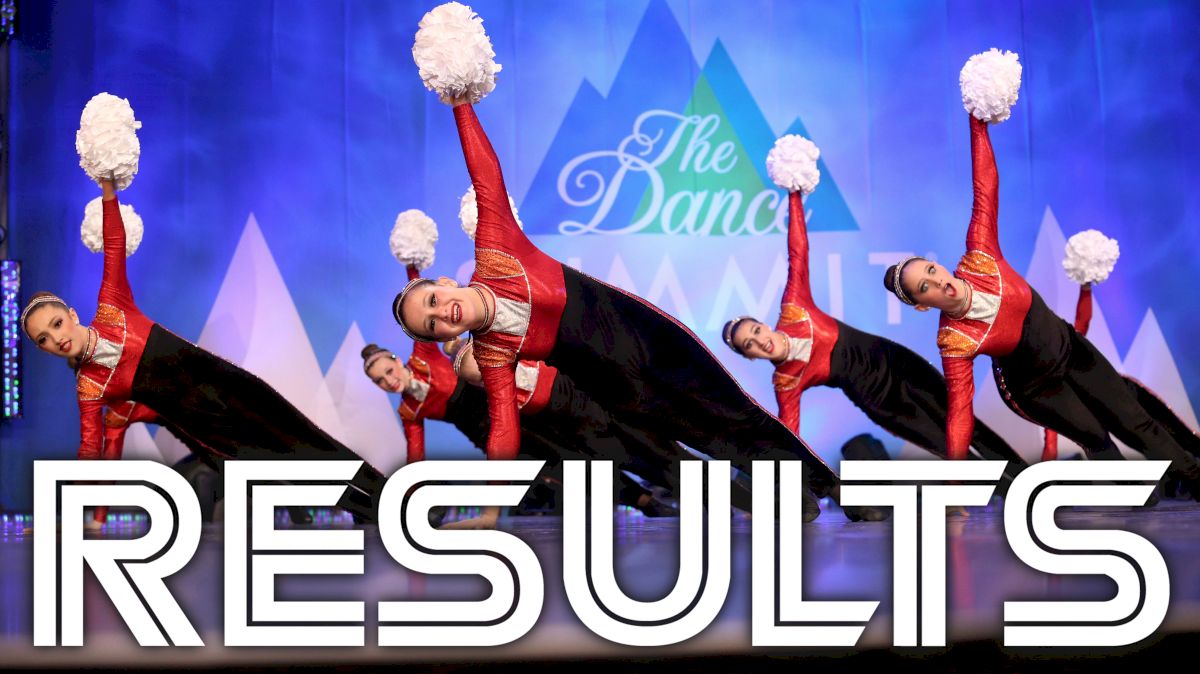 Welcome to the
Large Youth
Results page! Continue scrolling to find your division. Don't see your division or team? Are you sure you're looking in the correct level?
Click here
to head back to The Summit Results Hub.
Large Youth Results
Scroll to find your division or click below to jump to the results you are looking for.

Large Youth Hip Hop
|
Large Youth Pom
|
Large Youth Contemporary/Lyrical
|
Large Youth Jazz
---
Large Youth Hip Hop
Final Results
| RANK | | PROGRAM | TEAM |
| --- | --- | --- | --- |
| | | | |
| 1 | | Extreme All Stars | Youth Hip Hop |
| 2 | | Alpha Cheer and Dance Co | Kool Kids |
| 3 | | Raevin Dance Factory | Raevin Dance Factory |
| 4 | | Premier Athletics - Clayton | Lil Diprz |
| 5 | | Legendary Athletics | Youth Large |
| 6 | | Star Performance Centre | Youth Large Hip Hop |
| 7 | | Victory Vipers | ICONIC |
| 8 | | Champion Legacy | Junior Prep Hip Hop |
Semi-Final Results
| RANK | | PROGRAM | TEAM | |
| --- | --- | --- | --- | --- |
| | | | | |
| 1 | | Extreme All Stars | Youth Hip Hop | Advanced to Finals |
| 2 | | Premier Athletics - Clayton | Lil Diprz | Advanced to Finals |
| 3 | | Alpha Cheer and Dance Co | Kool Kids | Advanced to Finals |
| 4 | | Raevin Dance Factory | Raevin Dance Factory | Advanced to Finals |
| 5 | | Legendary Athletics | Youth Large | Advanced to Finals |
| 6 | | Star Performance Centre | Youth Large Hip Hop | Advanced to Finals |
| 7 | | Victory Vipers | ICONIC | Advanced to Finals |
| 8 | | Champion Legacy | Junior Prep Hip Hop | Advanced to Finals |
| 9 | | Twisters Elite | Tsunami | |
| 10 | | Cheer Legendz | Tigerz | |
| 11 | | Velocity Dance | Force | |
| 12 | | Ultimate Allstars | White Thunder | |
| 13 | | Music City All Stars | | |
| 14 | | Adrenaline Allstars | SHOCK | |
| 15 | | Champion Dance & Cheer All Stars | | |
Large Youth Pom
Final Results
| RANK | | PROGRAM | TEAM |
| --- | --- | --- | --- |
| | | | |
| 1 | | Dancin Bluebonnets | |
| 2 | | Dance Mania | Youth Pom |
| 3 | | Foursis Dance Academy | Dazzlerette Dance Team |
| 4 | | Champion Legacy | Junior Prep Pom |
| 5 | | Star Performance Centre | Youth Large Pom |
Semi-Final Results
| RANK | | PROGRAM | TEAM | |
| --- | --- | --- | --- | --- |
| | | | | |
| 1 | | Dance Mania | Youth Pom | Advanced to Finals |
| 2 | | Dancin Bluebonnets | | Advanced to Finals |
| 3* | | Foursis Dance Academy | Dazzlerette Dance Team | Advanced to Finals |
| 3* | | Champion Legacy | Junior Prep Pom | Advanced to Finals |
| 5 | | Star Performance Centre | Youth Large Pom | Advanced to Finals |
Large Youth Contemporary/Lyrical
Final Results
| RANK | | PROGRAM | TEAM |
| --- | --- | --- | --- |
| | | | |
| 1 | | Dance Mania | Youth Lyrical |
| 2 | | Dancin Bluebonnets | |
| 3 | | Foursis Dance Academy | Dazzlerette Dance Team |
| 4 | | Raevin Dance Factory | |
| 5 | | Champion Legacy | Junior Prep Lyrical |
Semi-Final Results
| RANK | | PROGRAM | TEAM | |
| --- | --- | --- | --- | --- |
| | | | | |
| 1 | | Dance Mania | Youth Lyrical | Advanced to Finals |
| 2 | | Dancin Bluebonnets | | Advanced to Finals |
| 3 | | Foursis Dance Academy | Dazzlerette Dance Team | Advanced to Finals |
| 4 | | Raevin Dance Factory | | Advanced to Finals |
| 5 | | Champion Legacy | Junior Prep Lyrical | Advanced to Finals |
Large Youth Jazz
Final Results
| RANK | | PROGRAM | TEAM |
| --- | --- | --- | --- |
| | | | |
| 1 | | Dance Mania | Youth Jazz |
| 2 | | Foursis Dance Academy | Dazzlerette Dance Team |
| 3 | | Music City All Stars | |
| 4 | | Star Performance Centre | Youth Large Jazz |
| 5 | | Velocity Dance | Glam |
Semi-Final Results
| RANK | | PROGRAM | TEAM | |
| --- | --- | --- | --- | --- |
| | | | | |
| 1 | | Dance Mania | Youth Jazz | Advanced to Finals |
| 2 | | Foursis Dance Academy | Dazzlerette Dance Team | Advanced to Finals |
| 3 | | Music City All Stars | | Advanced to Finals |
| 4 | | Star Performance Centre | Youth Large Jazz | Advanced to Finals |
| 5 | | Velocity Dance | Glam | Advanced to Finals |