The Dance Summit: Large Junior Results
The Dance Summit: Large Junior Results
Welcome to the Large Junior Results page!
May 4, 2017
by Varsity TV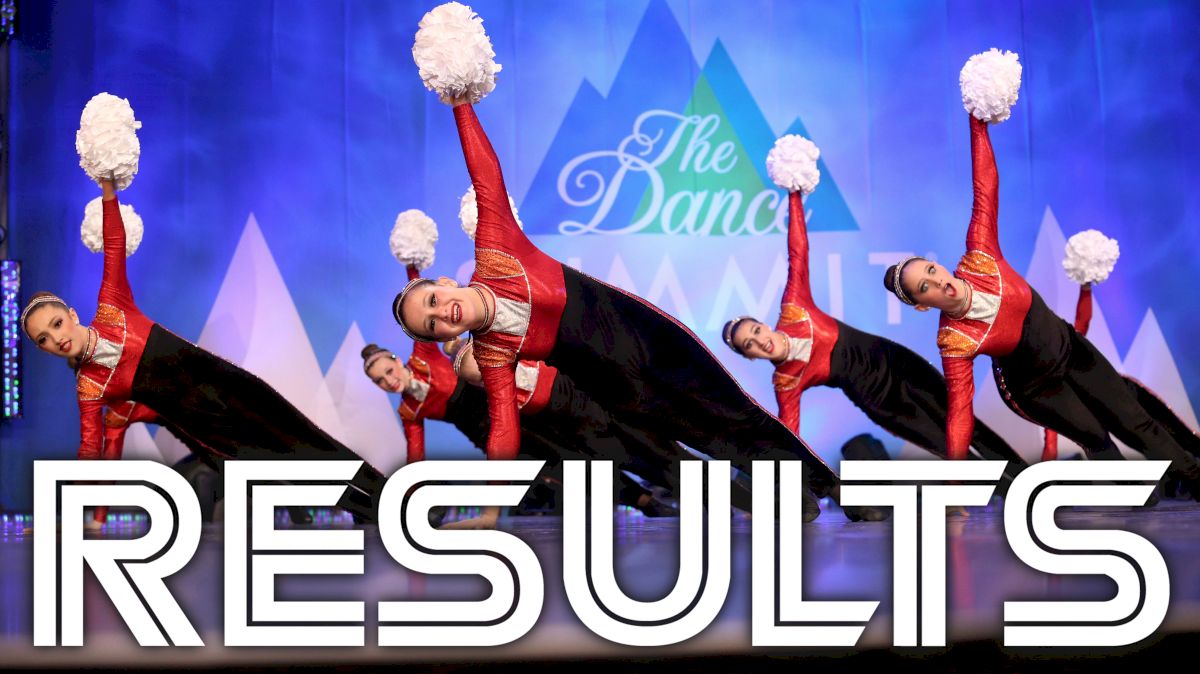 Welcome to the
Large Junior
Results page! Continue scrolling to find your division. Don't see your division or team? Are you sure you're looking in the correct level?
Click here
to head back to The Summit Results Hub.
Large Junior Results
Scroll to find your division or click below to jump to the results you are looking for.

Large Junior Hip Hop
|
Large Junior Contemporary/Lyrical
|
Large Junior Jazz
---
Large Junior Pom

Final Results
| RANK | | PROGRAM | TEAM |
| --- | --- | --- | --- |
| | | | |
| 1 | | Dance Mania | Junior Pom |
| 2 | | Starz Dance Academy | Junior All Starz |
| 3 | | Velocity Dance | Sparkle |
| 4 | | Music City All Stars | |
Semi-Final Results
| RANK | | PROGRAM | TEAM | |
| --- | --- | --- | --- | --- |
| | | | | |
| 1 | | Dance Mania | Junior Pom | Advanced to Finals |
| 2 | | Starz Dance Academy | Junior All Starz | Advanced to Finals |
| 3 | | Velocity Dance | Sparkle | Advanced to Finals |
| 4 | | Music City All Stars | | Advanced to Finals |
Large Junior Hip Hop
Final Results
| RANK | | PROGRAM | TEAM |
| --- | --- | --- | --- |
| | | | |
| 1 | | Dollhouse Dance Factory | Royalty |
| 2 | | Premier Athletics - Northern Kentucky | Crew Cats |
| 3 | | Ultimate Allstars | Black Thunder |
| 4 | | South Coast Freestyle | |
| 5 | | Legendary Athletics | Junior Large |
Semi-Final Results
| RANK | | PROGRAM | TEAM | |
| --- | --- | --- | --- | --- |
| | | | | |
| 1 | | Dollhouse Dance Factory | Royalty | Advanced to Finals |
| 2 | | Premier Athletics - Northern Kentucky | Crew Cats | Advanced to Finals |
| 3 | | Ultimate Allstars | Black Thunder | Advanced to Finals |
| 4 | | South Coast Freestyle | | Advanced to Finals |
| 5 | | Legendary Athletics | Junior Large | Advanced to Finals |
| 6 | | Cheer Legendz | Lynx | |
| 7 | | Premier Athletics - Clayton | Quest | |
Large Junior Contemporary/Lyrical
Final Results
| RANK | | PROGRAM | TEAM |
| --- | --- | --- | --- |
| | | | |
| 1 | | Starz Dance Academy | Junior All Starz |
| 2 | | South Coast Freestyle | South Coast Freestyle |
Semi-Final Results
| RANK | | PROGRAM | TEAM | |
| --- | --- | --- | --- | --- |
| | | | | |
| 1 | | Starz Dance Academy | Junior All Starz | Advanced to Finals |
| 2 | | South Coast Freestyle | South Coast Freestyle | Advanced to Finals |
Large Junior Jazz
Final Results
| RANK | | PROGRAM | TEAM |
| --- | --- | --- | --- |
| | | | |
| 1 | | Dance Mania | Junior Jazz |
| 2 | | Music City All Stars | |
| 3 | | Starz Dance Academy | Junior All Starz |
| 4 | | Velocity Dance | Glitter |
Semi-Final Results
| RANK | | PROGRAM | TEAM | |
| --- | --- | --- | --- | --- |
| | | | | |
| 1 | | Dance Mania | Junior Jazz | Advanced to Finals |
| 2 | | Music City All Stars | | Advanced to Finals |
| 3 | | Starz Dance Academy | Junior All Starz | Advanced to Finals |
| 4 | | Velocity Dance | Glitter | Advanced to Finals |