The
Varsity Brands School Spirit Awards
have finally arrived, and it's time to celebrate school spirit! At the beginning of March, Olympic gymnast and gold medalist, Laurie Hernandez announced that she'd be hosting the
Varsity Brands School Spirit Awards
on May 15th in Orlando, FL.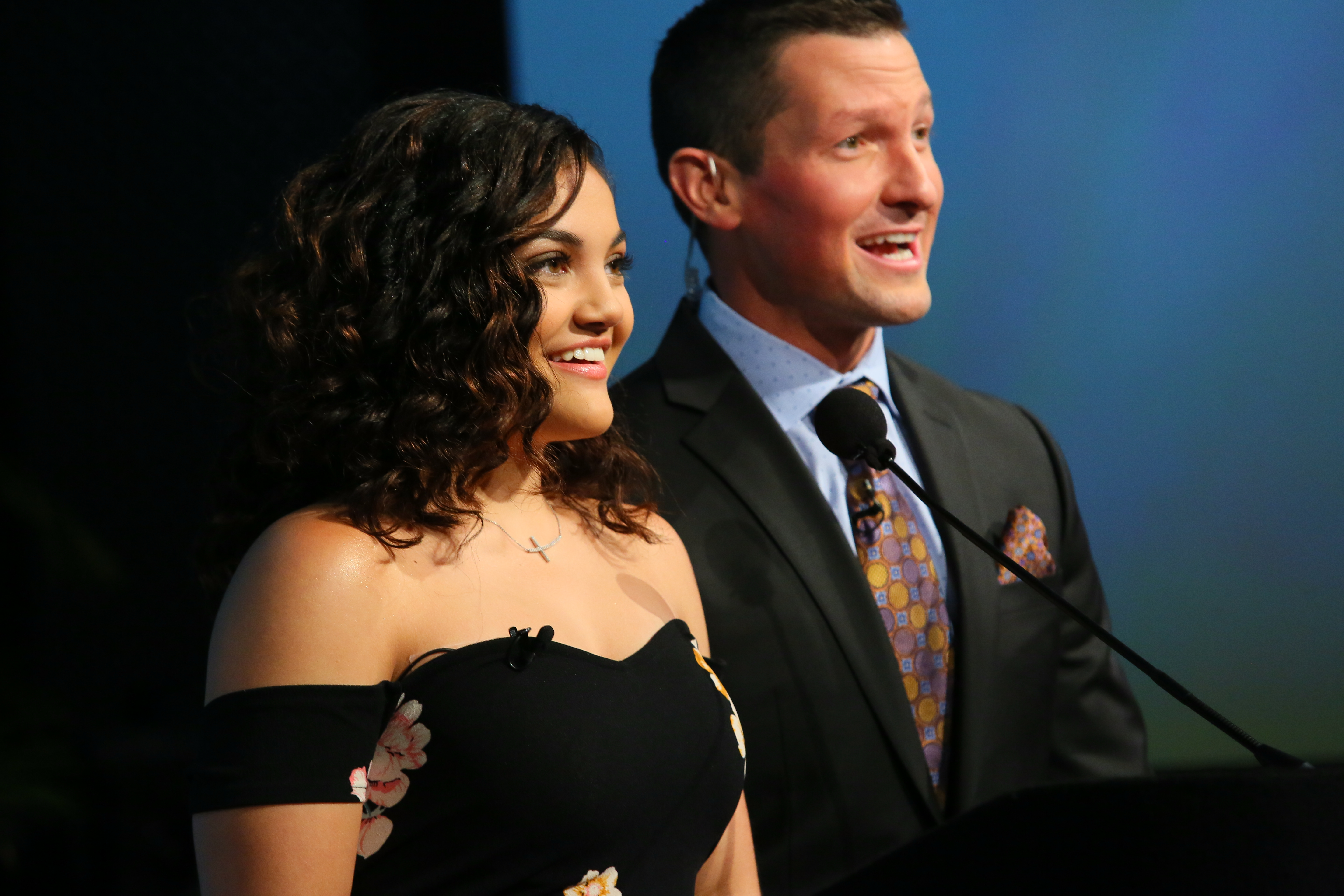 Laurie Hernandez and Pennsylvania teacher Richard Curtis host the Varsity Brands School Spirit Awards.
School Spirit is officially back in style and is here to stay! Laurie Hernandez believes school spirit is an important part of ensuring that students have a positive school experience. "I feel like it brings the kids together and they can all stand for something that's really important..." Hernandez said.
In 2014, Varsity Brands released a study revealing that students with higher levels of spirit perform better academically and are more involved and feel happier and more connected to their school and community.
Students, staff, and school organizations had the opportunity to enter in to the 23 categories offered which included awards for Top-notch Teacher, Most Spirited Year Book, Outstanding Student Section, Principal of Principle, America's Most Spirit High School and more! A Grand Prize of $25,000 will be awarded to America's Most Spirited High School
"I adore that Varsity Brands awards these athletes and administrators and it's extremely important. Teachers play a big role in influencing the students," explained Hernandez. "I've had quite a few teachers who've really inspired me even at a young age; I still carry the lessons I've learned along with me"
Laurie encourages students and spirit squads to get involved and take steps towards improving school spirit
Just find what makes you really happy and help other people and you will leave your mark in whatever it is that you are doing.
Join Laurie Hernandez for the announcement of all the winners at the
Varsity Brands School Spirit Awards Show
streamed Monday, May 15th on
VarsityBrands.com
at 8:00PM ET, and use the hashtag #SpiritMatters on social to join the conversation!