2017 NCA & NDA Collegiate Nationals
GCCC Cheer Steps Up To The Challenge
GCCC Cheer Steps Up To The Challenge
GCCC Cheer steps up to the challenge to compete in the Junior College division at the 2017 NCA Collegiate National Championship!
May 22, 2017
by Varsity TV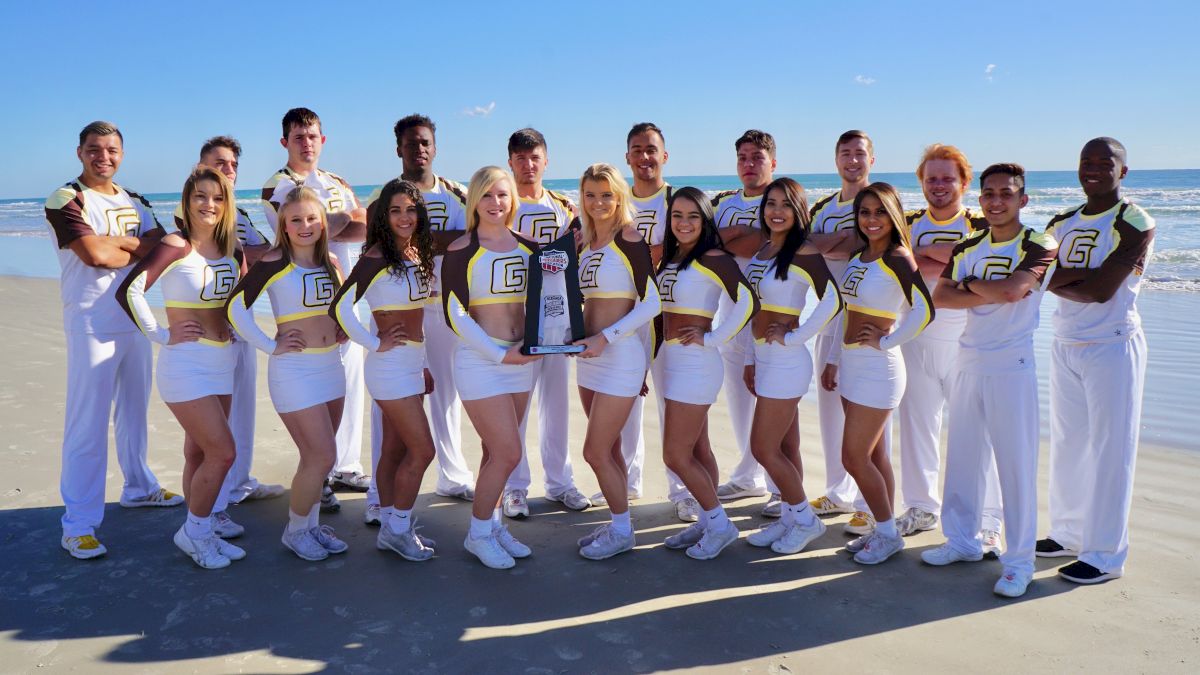 You can't win the lottery if you don't play.

Garden City Community College was up for the challenge this year when it trained to compete in the junior college division at NCA College Nationals. The title has gone back and forth between Navarro College and Trinity Valley C.C. for the last 17 years, and Garden City was ecstatic to celebrate a third-place finish in this competitive division last month in Daytona Beach, FL.
The Broncbusters' team includes cheerleaders from a variety of talent levels, and coach Brice Knapp has clear goals in mind for the program's growth.
Someday, I hope to have a team that can do full squad jumps to back, etc., but that is just not where the program is right now. My job is to help the inexperienced athletes rise to a level where they can contribute to what we are trying to accomplish on the scoresheet while also continuing to help the experienced kids gain the skills they need to help carry the team.
This year's team was made up of 19 athletes, and only five of the team members were returners. Less than half of the new members had ever competed prior to NCA College Nationals. When the team entered the warmup room before taking the mat, Knapp strived to keep the focus on his cheerleaders' own mat as their top competitors warmed up nearby. When they started their warmup time, he reminded them: "We are only competing with ourselves, and our goal is to hit a clean routine."
Knapp said that he tells his team, "You can never be the best unless you are willing to compete against the best." While the Broncbusters may not have had the preliminary performance that they had hoped for, they worked hard before heading to finals to clean up their routine and end with a strong performance. After finished its season as bronze medalists in the junior college division, Garden City isn't done climbing. This up-and-coming program is determined to improve every day and is ready to come back in the 2017-18 season even stronger!
[WATCH] GCCC's Performance at NCA College Nationals: